Crime
Police cite anti-vaccine motive in killing of pharmacist and 2 others
They say a Maryland man, Jeffrey Burnham, 46, may have believed that the pharmacist, his brother, was part of a plot to poison people with COVID-19 shots.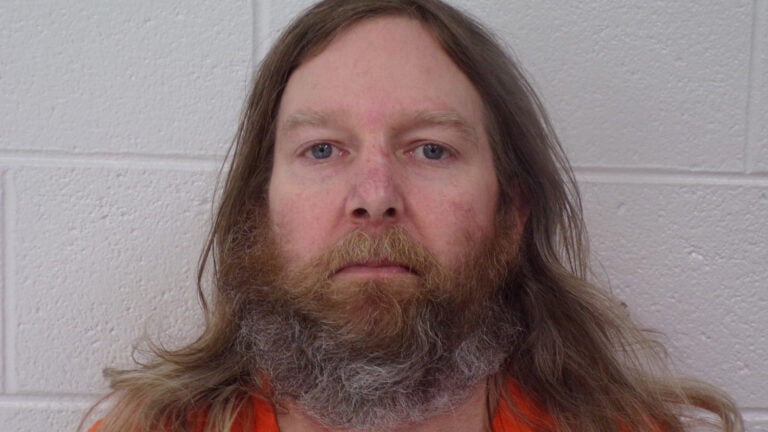 A false conspiracy theory about COVID-19 vaccines may have driven a Maryland man to kill three people last week, including his brother, a pharmacist, authorities said.
Police said Jeffrey Burnham, 46, of Cumberland, killed a longtime family friend last week, stole her car, then drove about 130 miles to Ellicott City, Maryland, where he shot and killed his brother and sister-in-law in their home.
He had become convinced that his brother, Brian Robinette, 58, was working with the government to poison people with the vaccines, according to a charging document filed by police in Howard County District Court. Rumors and false information about the COVID vaccines have circulated widely for months, despite overwhelming scientific evidence that they are safe and effective.
Detectives said Burnham's mother, Evelyn, had called the Cumberland police on Sept. 29, worried about her son's mental health and his fears that the FBI was after the two of them.
Evelyn Burnham, who lived with her son, also said he believed that there was a government effort to use the vaccines to kill people and that his brother was involved, the charging document said.
"He repeatedly stated 'Brian knows something,'" according to the statement.
On Sept. 30, police in Howard County said they found the bodies of Robinette in the foyer and his wife, Kelly Sue, in an upstairs bedroom in their home in Ellicott City. Both had been fatally shot.
There were spent .40-caliber shell casings throughout the house, according to a statement filed by police in Howard County Circuit Court. Less than 400 yards from the house, authorities found a car that belonged to Rebecca Reynolds, 83, a Cumberland resident who had been friends with Evelyn Burnham.
Police said Jeffrey Burnham, who lived eight miles from Reynolds, killed her sometime Sept. 29, stole her 2020 Lincoln Corsair, then drove east to his brother's house.
Burnham has been charged with three counts of first-degree murder and was being held without bond. It was unclear from court documents if Burnham had a lawyer.
Police said a neighbor of Reynolds' discovered her body at about 7:30 p.m. on Sept. 29, after he went to her house to check on her.
The man told investigators that he and Reynolds spoke daily and that he was worried because he had not seen her that day, according to a charging that Cumberland police filed in Allegany County District Court.
When he walked into the house, the neighbor found Reynolds on the couch. Her throat had been slit and there was a pillow over her face. A vase and a cane had been knocked over, indicating there had been a struggle, according to a police report.
Police found the Robinettes after they tracked the Lincoln to their address.
After killing the couple, authorities said, Burnham stole his brother's red Corvette and fled. The killings sparked a desperate search for Burnham whom the police described as "armed and dangerous."
Police said a tipster called Maryland State Police and told them that, at 4:45 p.m. on Sept. 30, Burnham drove to his home and asked for gas.
The man told investigators Burnham had said he "would see him on TV," according to court documents.
"Burnham further stated that his brother was 'killing people with the COVID shot,'" police said in court documents.
At 9 a.m. on Oct. 1, police in West Virginia found the Corvette and Burnham on the side of a road in Davis, a small mountain town about 190 miles west of Ellicott City.
Howard County police said in a statement that West Virginia State Police took him into custody without incident.
Newsletter Signup
Stay up to date on all the latest news from Boston.com