Crime
Former Mount Holyoke professor pleads guilty to attempted murder of colleague
Former art professor Rie Hachiyanagi was sentenced to 10 to 12 years in prison for the brutal attack of a fellow professor in 2019.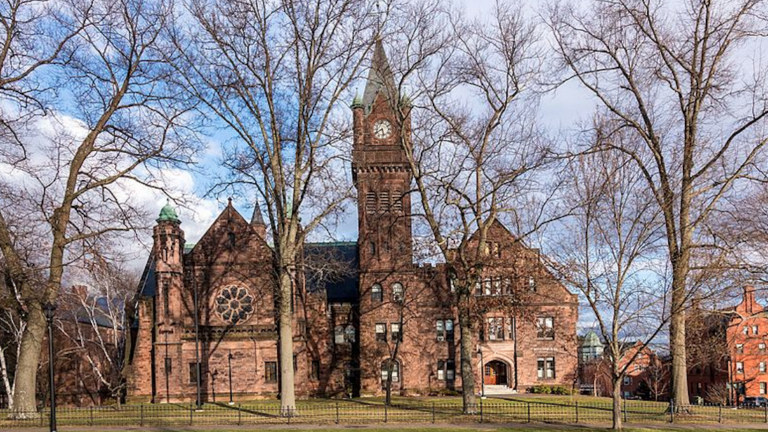 The case of Rie Hachiyanagi's attack on Lauret Savoy involved "the most horrific set of facts" Judge Francis Flannery has ever heard.
On Wednesday, Flannery sentenced Hachiyanagi, 50, to 10 to 12 years in prison in connection with a brutal four-hour attack and attempted murder in 2019 that left Savoy with permanent injuries, according to the Northwestern District Attorney's Office.
"Professor Savoy is certainly a victim of a horrific crime, but that's not what I'm going to remember," Flannery said. "I'm going to remember that she had the presence of mind and the courage to convince her attacker not to kill her. As her body was failing her, she used her mind to save herself. That's remarkable."
Hachiyanagi and Savoy were both professors at Mount Holyoke College in Western Massachusetts when the attack occurred in the early morning hours of Dec. 24, 2019. Hachiyanagi led the art department, and Savoy taught geology and environmental studies.
According to 2020 reports from the Daily Hampshire Gazette, Savoy told state police Hachiyanagi showed up at her home late on Dec. 23 and said she "wanted to talk about her feelings." After Savoy invited her inside, Hachiyanagi allegedly attacked her with fists, rocks, pruning shears, and a fire poker. Savoy told police she thought Hachiyanagi would kill her, and when she asked Hachiyanagi why she was attacking her, Hachiyanagi said that she'd "loved her for many years" and she "should have known." After hours, Savoy was able to convince Hachiyanagi to call 911 by "playing along" and lying that she loved Hachiyanagi back.
At the plea hearing, Assistant District Attorney Matthew Thomas called the attack a "four-hour torture session" that went on until Savoy was able to convince Hachiyanagi to call for help. Savoy, however, was left with emotional trauma and severe physical injuries, some of which ail her to this day.
Though Hachiyanagi had initially pleaded not guilty to several charges, she pled guilty on Friday to nine charges, including three counts of armed assault with intent to murder a person over 60; three counts of assault and battery with a dangerous weapon on a person over 60; and one count each of home invasion, mayhem and entering in the nighttime with intent to commit a felony.
On Wednesday, Flannery mulled over the different sentencing recommendations from the prosecution and defense, saying he found the case troubling because the defense presented evidence that Hachiyanagi was a respected and kind person with no criminal record.
"But on the other hand, I have this defendant who tried to torture to death over four hours someone who wasn't an enemy, but was a friend," Flannery said. "But I still don't understand. I still don't see an adequate explanation for what happened. This is one of the most horrific set of facts I've heard."
Though the defense had suggested five to seven years followed by probation, Flannery went with the prosecution's recommended sentence — which he still called "restrained — that also includes three years probation, an order to stay away from the victim, an ankle monitor for a year, and mental health counseling.
Newsletter Signup
Stay up to date on all the latest news from Boston.com