Crime
Autopsy confirms remains found in Abington to be 5-year-old Elijah Lewis. Here's everything we know.
Elijah Lewis was found buried in the woods in Abington, Mass. nine days after he was reported missing.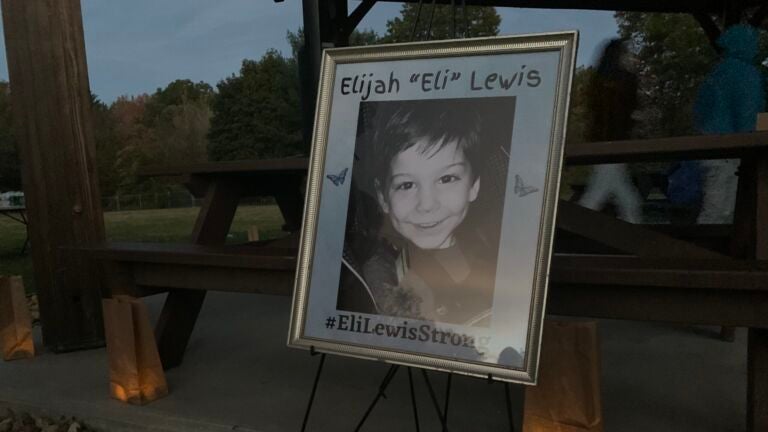 Elijah Lewis was reported missing on Oct. 14 and on Saturday, nine days later, police recovered his body. The case has involved three states — New Hampshire, Massachusetts, and New York — and there are still details that haven't been discovered or shared.
So, here's everything we know so far about the case of Elijah "Eli" Lewis.
Five-year-old Elijah of Merrimack, New Hampshire, was reported missing on Thursday, Oct. 14 by the state's Division for Children Youth and Families. At the time, the New Hampshire Attorney General's Office said he'd been last seen by "independent individuals" around six months ago, and that he'd never been reported missing before that time.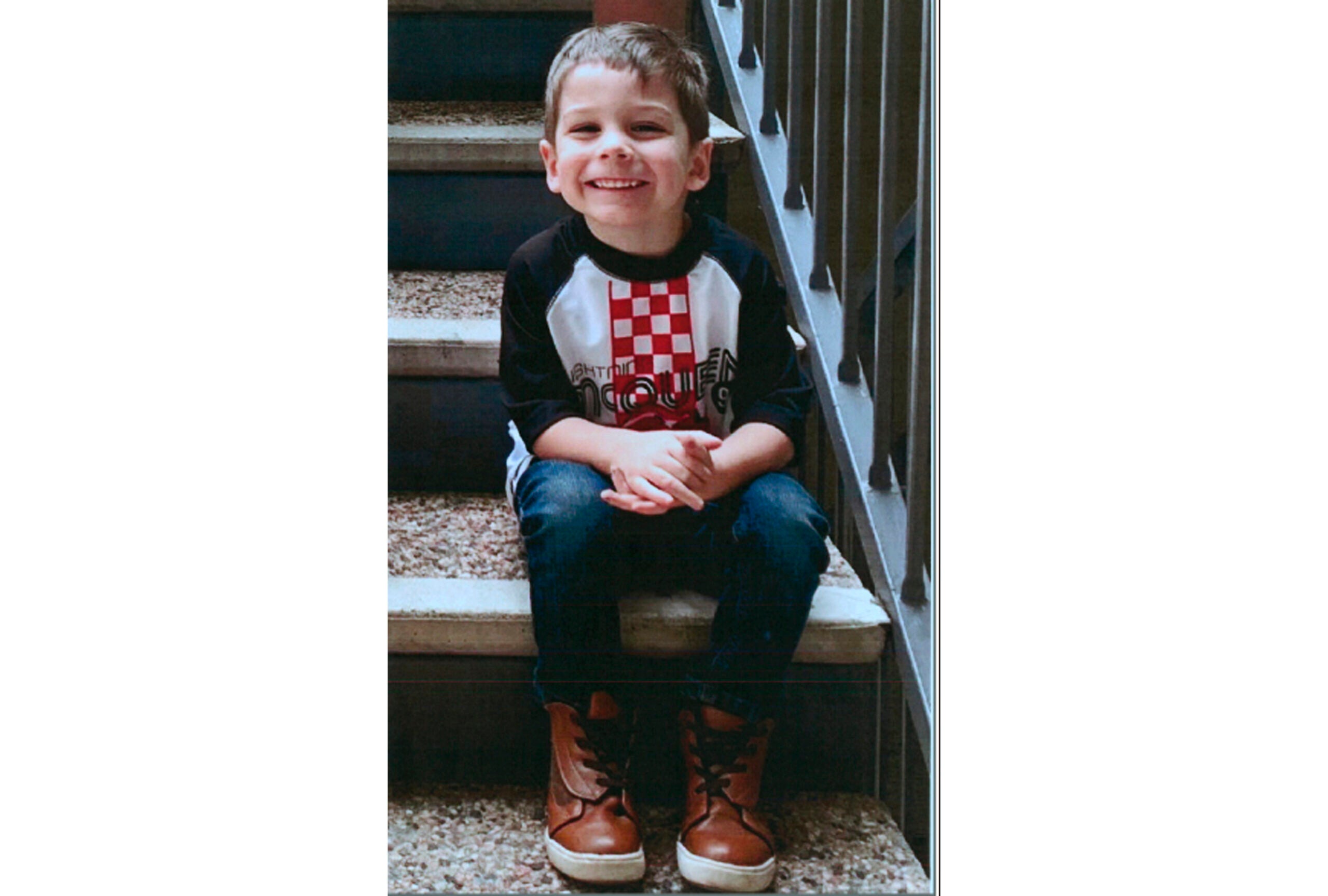 The Merrimack Police immediately opened an investigation with state police and the state Department of Justice. On Sunday, Oct. 17, police launched a boat to search a lake behind a property in Merrimack that they believed was Elijah's last known location, but police didn't share any results. Investigators later noted they also searched the area by helicopter.
When Elijah was reported missing, police put out a statement noting they wanted to speak with his mother, Danielle Denise Dauphinais, 35, and her boyfriend, Joseph Stapf, 30. On Monday, Oct. 18, the two were arrested in the Bronx by New York City transit officers on charges of witness tampering and child endangerment. They were later extradited back to New Hampshire.
"The witness tampering charges allege that they each asked other people to lie about Elijah and where he was living knowing that child protection service workers were searching for Elijah," the authorities said in a statement. "The endangerment charge alleges that they violated a duty of care, protection or support for Elijah."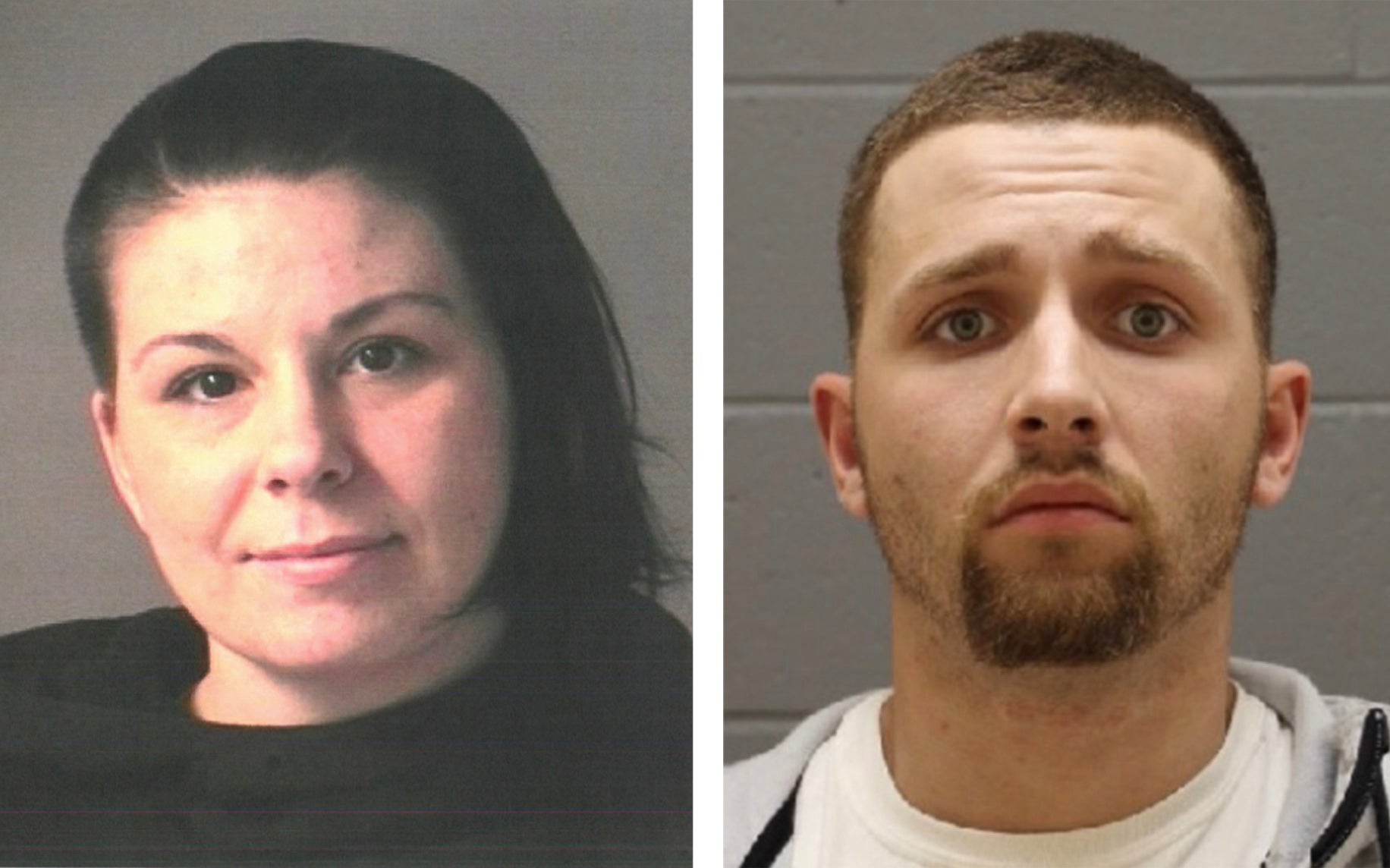 Two days later, on Wednesday, Dauphinais and Stapf pleaded not guilty to both charges, as the search continued for Elijah. The state also updated their notice on when Elijah was last seen, now saying he was last spotted at his home in Merrimack within the last 30 days.
On Friday, the search for Elijah shifted to Massachusetts. In a statement, New Hampshire Attorney General John Formella said investigators were searching an area in Abington, about 20 miles south of Boston.
Officials including K-9 units and other specialized authorities searched a heavily wooded part of Ames Nowell State Park, as well as an area in nearby Randolph, the Associated Press reported. Though the search was suspended Friday night, officials announced Saturday that they found a body of a young boy, now confirmed to be Elijah Lewis.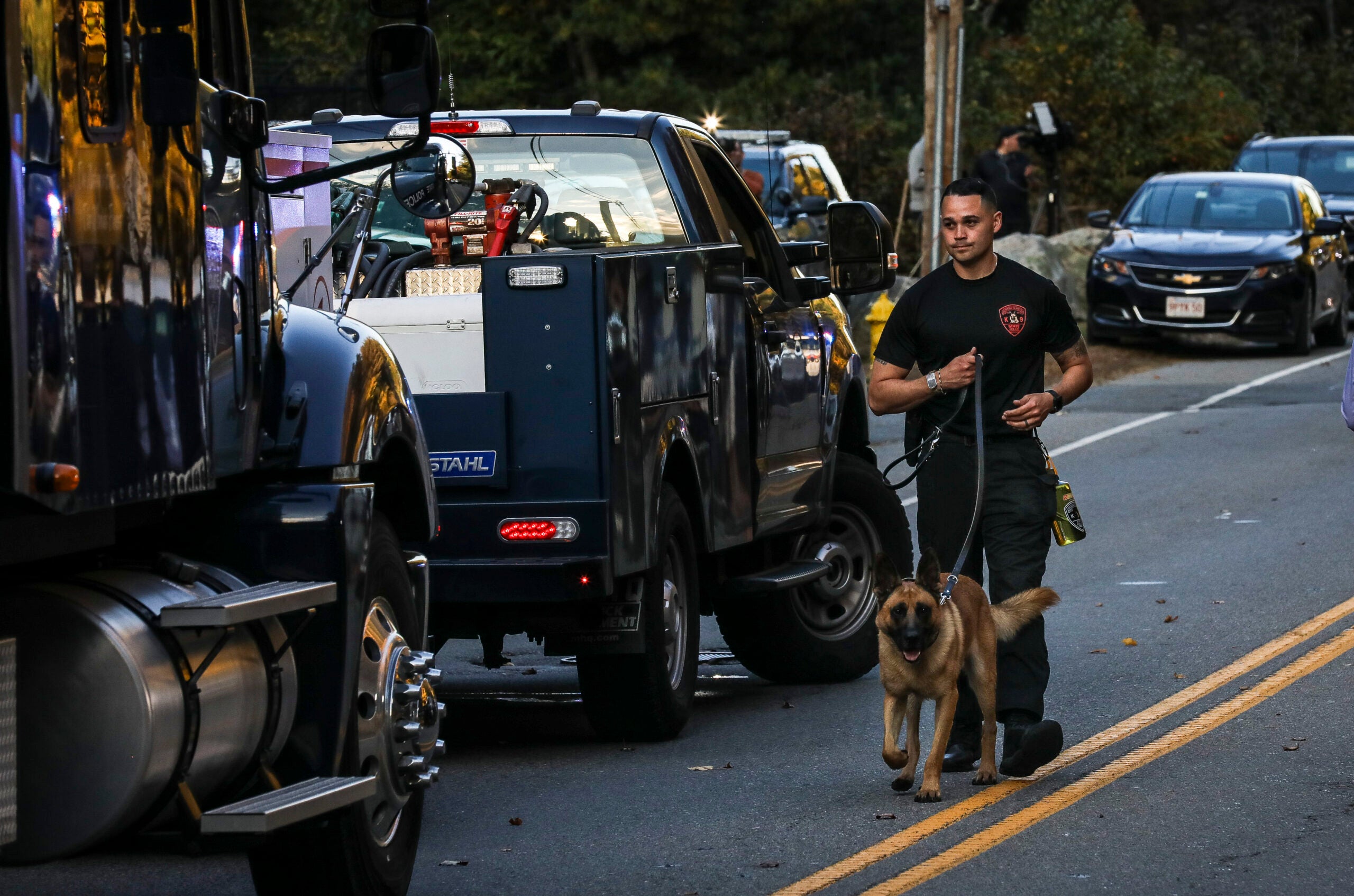 According to the Associated Press, a cadaver dog found a body buried in the woods in Abington off of Chestnut Street. Cruz and others didn't share many details, and said the appearance of the body led them to believe it's Elijah's, but they "didn't want to say anything that would jeopardize getting justice for him."
Massachusetts' chief medical examiner performed an autopsy Sunday to determine the cause and manner of death. By Sunday night, the autopsy confirmed the remains are those of Elijah Lewis, but the manner and cause were pending further testing and investigation, the New Hampshire Attorney General's Office said.
Family members held a candlelight vigil on Sunday night in Merrimack to honor Elijah's life.
"I think the community is heartbroken," Town Council member Nancy Murphy told The Boston Globe in a phone interview. "What is more important than our children? They are near and dear to us, and our ultimate goal for any child is to protect them. And this child certainly did not get the protection that he should have."
Material from the Associated Press was used in this report.
Newsletter Signup
Stay up to date on all the latest news from Boston.com