Crime
Louis Coleman, who allegedly killed Jassy Correia, asks to block evidence from trial
Coleman's attorneys allege law enforcement obtained key evidence against their client unlawfully.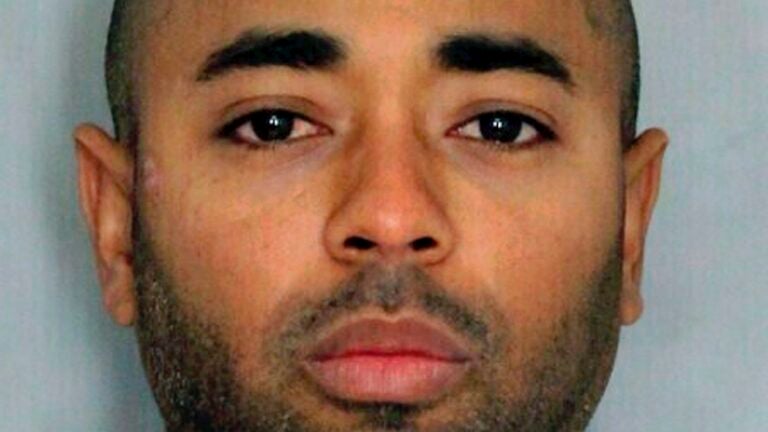 Louis Coleman III, the Rhode Island man accused of killing 23-year-old Jassy Correia in 2019, is seeking to block key evidence he claims authorities obtained illegally from being presented at trial.
In court filings this week, Coleman's attorneys allege the court should dismiss evidence collected through an unlawful search of the OnStar GPS data of Coleman's vehicle, which law enforcement used to help track him down in Delaware with Correia's body in tow, MassLive reports.
The attorneys are also challenging nine search warrants for electronic records from Coleman's cellphone, a computer, and his vehicle, according to the outlet.
While surveillance video captured Coleman dragging Correia's body into his Providence apartment building, authorities "supplied no facts" from the recording that represented Coleman "had, or appeared to have, a cellphone on his person," the attorneys wrote in a motion filed Tuesday.
Video outside the Boston nightclub where Coleman apparently met Correia also did not show any sign of a cellphone on Coleman, which means authorities' review of his cellphone records — and with the same logic of other personal electronics — was unlawful, the attorneys allege.
The "affidavits described no facts to suggest that Mr. Coleman had planned the alleged crime or researched Ms. Correia's identity using any electronic device, or that he contacted anyone by email, cellphone, text, chat, or other electronic platform, let-alone that he did so in association with the alleged kidnapping," the attorneys wrote.
Coleman was arrested in Delaware days after Correia was last seen at a Boston nightclub on Feb. 24, 2019.
Police stopped him on Interstate 95, at which point he allegedly said, "She's in the trunk."
Correia's body was found, heavily bruised, in the vehicle along with numerous other items that included a gas container, a lighter, gloves, long-handled loppers, garbage bags, air purifiers, a laptop, a computer hard drive, and disinfectant wipes, authorities said at the time.
Coleman, due to the multi-state involvement of the case, was charged in federal court with kidnapping resulting in death, which carries a mandatory life sentence in prison and is eligible for the death penalty.
His attorneys argued this week Delaware State Police conducted a "warrantless search" of Coleman's vehicle when they tracked him down after being notified he was a suspect in an investigation, according to MassLive.
Coleman's legal team cited federal, appeals, and state court cases which found location tracking raised privacy issues when involved in searches conducted by law enforcement, the outlet reports.
Notably, the attorneys also questioned whether Correia was held involuntarily that night before her death and argued authorities did not have a substantial basis to claim she was kidnapped, MassLive reports.
"The affidavit provided no facts at all between 2:16 a.m., when the consensual encounter occurred, and 4:15 a.m., when the red sedan arrived at Mr. Coleman's apartment building with a deceased Ms. Correia," the attorneys wrote.
As of Thursday, prosecutors had not yet responded to the motions filed on Tuesday. A status conference in the case is scheduled for Nov. 12 at 3 p.m.
Newsletter Signup
Stay up to date on all the latest news from Boston.com