Crime
State police trooper arrested on domestic violence charges
Jordan Cavaco, 27, of Brockton, allegedly punched and attempted to strangle a woman he was dating.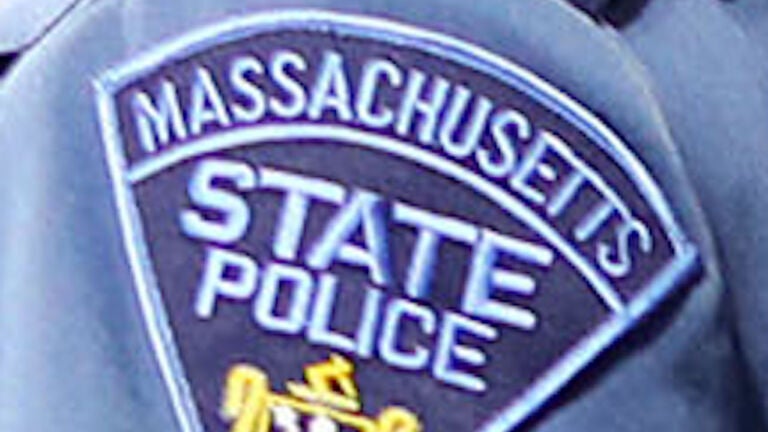 State police arrested one of their own early Wednesday morning stemming from an alleged domestic violence incident earlier this year.
Jordan Cavaco, 27, of Brockton, has been charged with domestic assault and battery, strangulation, and kidnapping, according to state police in a press release. Cavaco was arrested around 7 a.m. at his home.
During his arraignment Wednesday, bail was set at $2,500. He was ordered to stay away from Fall River except to see his attorney. He's also to wear a GPS within 24 hours of posting bail, Suffolk District Attorney Rachael Rollins's office said in a press release.
"Members of law enforcement have a vital, highly regarded role in society and overwhelmingly, these officers serve with distinction, courage and compassion for the communities they protect," Rollins said in the release. "Unfortunately, as with any profession, there are a small number whose actions are shocking, unacceptable and, as we allege here, criminal."
The incident in question is alleged to have happened on May 28 in a vehicle in Dorchester. Cavaco was driving, and the alleged victim, a woman he had been dating, was in the passenger seat. The two were reportedly arguing while Cavaco was driving, and he pulled off I-93 onto Gallivan Boulevard.
Cavaco then allegedly began choking the victim and punched her multiple times. He didn't allow her to get out of the vehicle, and drove her back to his apartment, the release said.
State police learned of the alleged incident last week when the victim filed a report with local police. Cavaco was relieved of duty at that time, and state police opened an internal affairs investigation. The allegations were sent to the Suffolk District Attorney's Office for a criminal investigation. The investigation led to the arrest, according to authorities.
Cavaco is now suspended without pay following a hearing on Monday. When the criminal and internal investigations, plus potential prosecution, wrap up, state police could take further action on his employment status, the release said.
Cavaco was a 2020 graduate of the State Police Academy, and had been working in the division of field services for the Framingham barracks, according to police.
"The facts as alleged by the victim are unconscionable," Colonel Christopher Mason said in the release. "Allegations of domestic violence committed by anyone, regardless of occupation or affiliation, will be thoroughly investigated and, if the evidence warrants, will be swiftly answered by criminal charges and prosecution."
Newsletter Signup
Stay up to date on all the latest news from Boston.com