Crime
A fire at a Mansfield home was quickly extinguished. But then an investigator found an alleged meth lab inside.
A resident of the home was arrested on multiple related charges.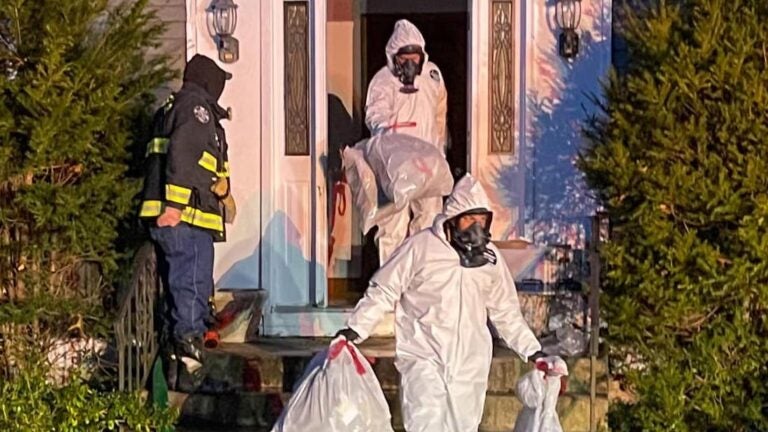 A response to a fire early Tuesday morning uncovered an alleged meth lab in a Mansfield home and led to the arrest of one of its residents, according to authorities.
Firefighters responded to 48 Stearns Ave. around 1:48 a.m. for a house fire, local and state police said. Everyone had made it out of the house safely, and firefighters were able to "quickly" put out the blaze in a second-floor bedroom.
However, a Mansfield fire investigator — while investigating the cause — then found "what appeared to be chemicals used in the manufacturing of unlawful narcotics," local police said. This resulted in Mansfield police, a Massachusetts Hazardous Materials Team, the Massachusetts State Police Bomb Squad, and the Office of the State Fire Marshal's Clandestine Lab Team all responding to the scene, according to authorities.
Photos from the scene show responders in what appear to be hazmat suits carrying trash bags out of the home.
Though the investigation is continuing, authorities believe the evidence points to the making of methamphetamine.
According to state police, Robert Triggs, 48, a resident of the home, was arrested and was set to be arraigned in Attleboro District Court Tuesday on charges of possession with intent to manufacture methamphetamine, possession of a class B drug, possession of a class E drug, and a drug violation near a school.
Newsletter Signup
Stay up to date on all the latest news from Boston.com