Crime
Father of Harmony Montgomery arrested on abuse allegations while search for missing N.H. girl continues
Harmony was last seen in 2019 when she was 5.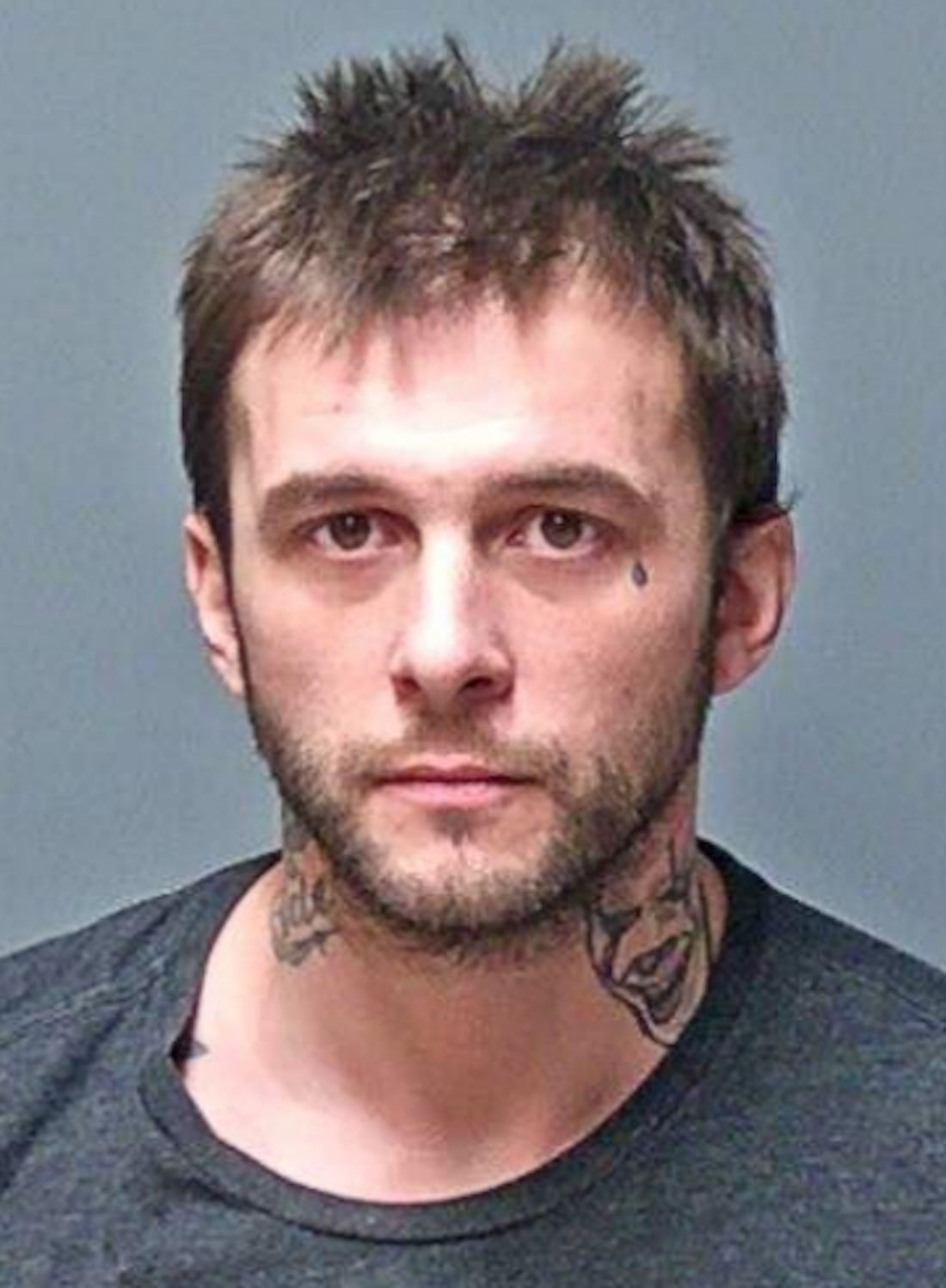 Five-year-old Harmony Montgomery suffered a black eye in July 2019, allegedly at the hands of her father, now charged with assault against the missing New Hampshire child who was last seen later that same year.
Adam Montgomery allegedly struck his daughter across her face after directing her to watch an infant while he was in the bathroom, documents filed in Hillsborough County Superior Court North on Wednesday state.
When he returned, the infant was crying, and Harmony was holding her hand across the baby's mouth in an attempt to quiet him, according to what Adam, who had custody of the girl and is now 36, later told his uncle.
Then he said he hit her, the relative recently recalled to Manchester police.
"I bashed her around this house," Adam allegedly said to his uncle, when the latter asked how Harmony got the bruise. (The uncle ultimately contacted the New Hampshire Division of Children, Youth, and Families.)
The anecdote offers a glimpse inside the life of Harmony, a blonde-haired, blue-eyed girl who apparently disappeared one fall over two years ago.
But Harmony was not reported missing until her mother approached authorities with concerns in November 2021, making for an unusual missing persons investigation with a massive timeline police are desperately attempting to shorten.
Authorities made the case public last week in a plea for information that could lead detectives to the girl, who wears glasses and is blind in her right eye, but they have said little about her living situation or her family's dynamics.
No information about any places the girl, who would now be 7 years old and approximately 4 feet tall and 50 pounds, could potentially be could be gleaned from court records.
As of Wednesday, rewards for information leading to her discovery totaled $43,000, as Harmony's story gained national attention but her whereabouts remained unknown.
Toward that effort, police have launched a dedicated hotline for tips, allowing individuals with information to call or text 603-203-6060.
Relatives allege abuse
Court filings painted a troubling picture of Harmony's relationship with her father, now charged with felony second-degree assault against her. He also faces a misdemeanor charge of interference with custody and two misdemeanor charges of endangering the welfare of a child.
Adam, who was arrested on Tuesday, waived his right to an arraignment hearing in court Wednesday. He was ordered held in preventative detention and may seek a bail hearing at a later date, a spokesperson for the New Hampshire Judicial Branch said.
A partially-redacted affidavit offered other details of alleged abuse and harsh discipline from Adam against his daughter.
His brother, who said he was concerned Adam was physically abusive, told investigators Adam was "super short" with Harmony. The brother learned of Harmony's black eye from relatives.
Adam's uncle recalled other instances of abuse that invovled Harmony "being spanked hard on the butt, (Harmony) being forced to stand in the corner for hours, and Adam ordering (Harmony) to scrub the toilet with her toothbrush," the affidavit states.
According to the affidavit, Adam had struggled with substance abuse and his uncle believed he had relapsed on drugs during that time period.
Investigators last week also spoke with Adam's wife, with whom he shares three children who are all accounted for, police wrote.
She recalled once seeing Harmony with a black eye, "however she explained that Adam told her that it was caused by one of their other children striking (Harmony) with a toy."
A timeline emerges
According to the affidavit, Harmony's mother called Manchester police on Nov. 18, 2021, reporting that her daughter was in Adam's custody and that she had not seen Harmony in over six months.
Police contacted DCYF and received Adam's previous addresses, which officers checked but they were unable to find him or Harmony, officials wrote.
DCYF told police on Dec. 27 it was also unable to locate Harmony, the filing states.
Subsequently, Harmony's mother told police she had in fact not seen her daughter since around Easter of 2019, when the two were on a FaceTime call with Adam. She recalled that Harmony "seemed frightened" and she "believes that was the last time she actually saw her daughter," investigators wrote.
The mother, who lives in Massachusetts, lost custody of Harmony in July 2018 to the Commonwealth of Massachusetts "in part due to a substance abuse issue," she told police.
Previous media reports have said Adam was reunited with Harmony. After the formal process, contact between DCYF and families is gradually reduced, agency officials recently told WMUR.
"It's difficult to account for what happened when we are not engaged with the family," DCYF Director Joe Ribsam told the station. "What's important to figure out right now is what has been happening with this young girl for the past few years."
Harmony's mother has since regained sobriety and made unsuccessful attempts to find Adam and Harmony throughout last year, police wrote.
Adam and his wife "blocked all communication from (Harmony's mother) through phone numbers and social media applications," police wrote. "(The mother) said over the years she made attempts to locate the child by contacting various schools and driving by addresses associated with Adam, but was unable to make any progress."
Adam's wife told police the last time she saw Harmony was around Novermber or December of 2019 one morning before she went to work.
Adam told her he was driving Harmony to the girl's mother's home in Lowell, she told officials. She said since then, she never saw or heard about Harmony.
Adam and his wife last spoke in November, and the affidavit states he has a new girlfriend. The couple were discovered by police sleeping in a vehicle on Harvell Street in Manchester on Dec. 31.
Adam's girlfriend said she has been romantically involved with Adam for over a year and told police she knew Adam had four children, three with one woman and one from a previous relationship.
However, she said Adam was not in touch with Harmony and has never spoken about her, according to police. She has no information regarding where she could be, officials said.
Manchester Police Chief Allen Aldenberg said Monday that Harmony was last seen in an unspecified Manchester residence sometime around October 2019.
The sighting was during a call for service that involved the police department, but Aldenberg did not elaborate.
Police were notified of the case by DCYF, he said — an apparent contradiction to the affidavit which states Harmony's mother first contacted police.
If a two-year delay between when Harmony was last seen to when investigators began searching was due to some sort of internal breakdown in the law enforcement system, he would "deal with that when (it's) appropriate," Aldenberg said on Friday.
"But right now, we need to find this little girl," he said.
Asked for comment Wednesday, a DCYF spokesperson said only that state and federal laws require the agency "to protect the confidentiality of children and families served by and individuals engaged with" the division.
What Adam Montogmery has said
Investigators wrote Adam made "some contradictory statements" while speaking with them, which "raised our suspicion and concern for (Harmony's) well-being."
Adam initially told police Harmony was fine and he saw her "somewhat recently," police wrote.
But he later said he had not seen his daughter since her mother came to pick her up in Manchester sometime around Thanksgiving 2019. He told detectives he does not have a phone number but has sporadic access to email.
"We each emphasized that our primary concern in locating (Harmony) and establishing that she is safe," police wrote. "Adam stopped answering questions multiple times and stated, 'I have nothing else to say'…
"We stressed my concern that (Harmony) had not been physically observed in over two years and that we had concern for whether or not she was still alive," investigators added. "Adam did not exhibit much emotion or reaction to this. Adam said that he believed (Harmony) was in MA with her mother."
Harmony's mother denied receiving her daughter in late 2019 or seeing her anytime after April of that year. Police spoke with her boyfriend, who lived with her at that time, and he said last week Harmony was not with her mother at all since October 2019 and that he has never met Harmony in person.
"Asked for information about (Harmony's) whereabouts, Adam said words to the effect of, 'Not talking to you,' 'I have nothing to say,' and 'If I'm not under arrest, I'm leaving,'" investigators wrote.
Adam requested and was appointed a public defender on Wednesday. There was no set date for his next court appearance.
Newsletter Signup
Stay up to date on all the latest news from Boston.com