Crime
Details emerge during arraignment of Boston police officer accused of child porn possession
"The alleged behavior committed by this Boston Police Officer is disturbing."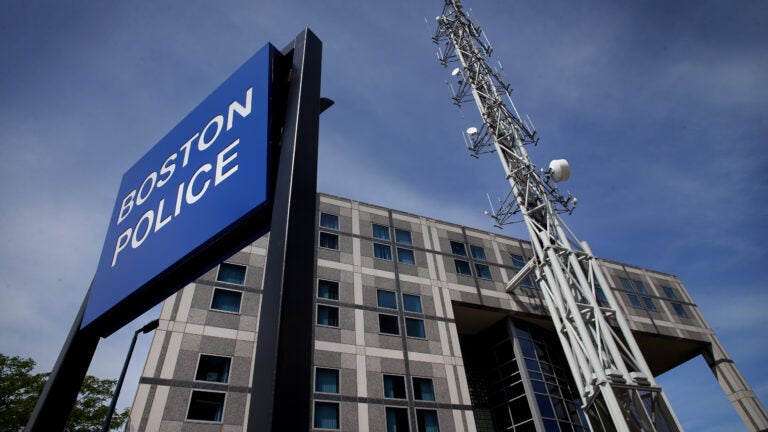 The Boston police officer accused of possessing child pornography was ordered held on $10,000 bail during his arraignment on Friday.
Joe Martinez, 37, faces charges including possession of child pornography, posing a child under 18 for nude photos, and secret surviellance of a nude person under 18.
Martinez pleaded not guilty to the charges, according to WBZ. He turned himself in Thursday night to Norwood police.
During the arraignment, investigators said they have evidence that Martinez secretly recorded a teenage girl in and around a shower; there were five videos. He also allegedly Photoshopped his and the victim's face onto sexual images, the news station reported.
"When asked why he did so, the defendant replied, 'I don't know. I have a problem. I have all these thoughts in my head,'" a prosecutor said in court, according to WBZ.
Maritnez's attorney argued that his client shouldn't be held on bail since he's lived in Boston his whole life, minus military service. Attorney Kenneth Anderson also said that Martinez doesn't have a criminal record and hadn't been previously disciplined by the police department, the news station reported.
"He did two deployments, one in Afghanistan and one in Iraq. I think there's some things inside of him probably from that service that he's still dealing with and that's the best I can tell you now" Anderson said, according to WBZ.
He also argued that Martinez is living out of his car due to the accusations against him and can't afford to post bail. Martinez is due back in court in May, the news station reported.
Gov. Charlie Baker condemned the incident and also advocated for a law he's proposed that would close some loopholes when it comes to calling for "dangerousness" hearings in court. If passed, a hearing could be called for things like statutory rape and indecent assault.
"Police officers should be protecting and serving our communities – not preying on innocent children," he said on Twitter. "Current MA law does not consider this predatory behavior dangerous enough for a hearing that could hold him in custody. Our proposed legislation would."
Martinez has been placed on administrative leave by Boston police, and the Boston Police Bureau of Professional Standards is working with Norwood police and the Norfolk District Attorney's Office on the investigation.
"The alleged behavior committed by this Boston Police Officer is disturbing," Superintendent-in-Chief Gregory Long said in a statement. "The Boston Police Department will continue to hold its officers to the highest standards."
Newsletter Signup
Stay up to date on all the latest news from Boston.com