Crime
Fairhaven Police hope to ID person in stolen boat case that sparked a 'massive' police response
Police initially thought there was a missing boater after finding an unoccupied but recently used boat.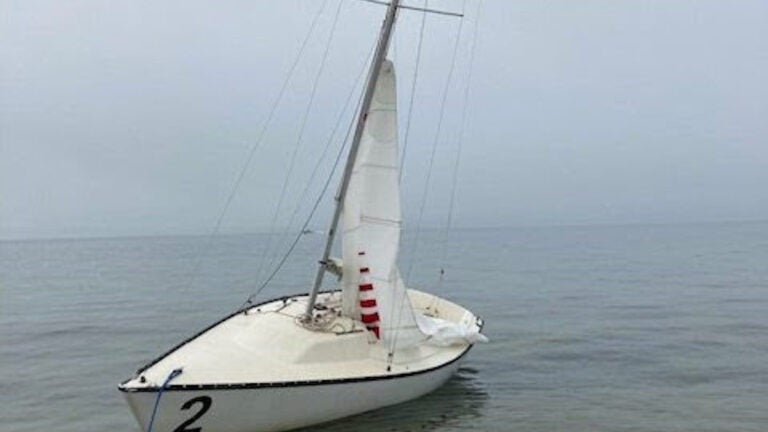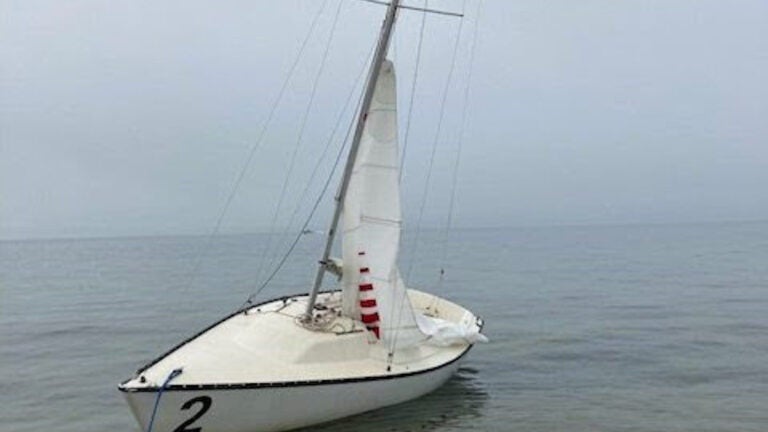 Fairhaven police are looking to identify a person of interest in a reported boat theft that sparked a 'massive' police response Monday after they found an unoccupied but recently used boat and assumed there was a missing boater.
At approximately 6:45 a.m. Monday, police said, a sailboat was discovered washed ashore and unoccupied on the south side of the West Island Town Beach in Fairhaven.
Seeing signs that the 24-foot-long sailboat had recently been used, police said, they assumed that whoever had been using the boat had gone missing at sea and initiated a large-scale water search that included three police departments, three harbormasters, the Coast Guard, and more.
But, later that day, the boat was reported stolen from Community Boat in New Bedford. It is believed to have been stolen Sunday night around 8 p.m.
Police said they called off the water search around 1:30 p.m. Monday.
Police said they are now looking for a person of interest who was aboard the boat and was seen on surveillance footage in Fairhaven.
"We are seeking a person of interest who not only may have stolen a sailboat and ran it aground, but who in doing so caused a massive response of police, fire, and maritime resources," Lt. Kevin Kobza, of the Fairhaven Police Department, said in a news release.
Fairhaven police ask that anyone who may be able to identify the person or provide any additional information contact them at 508-997-7421.
Newsletter Signup
Stay up to date on all the latest news from Boston.com