Crime
Police shoot and kill ex-boyfriend connected to 'suspicious' death of Mary Anderson
Mary Anderson was found dead in her pickup truck early Tuesday morning in Brattleboro.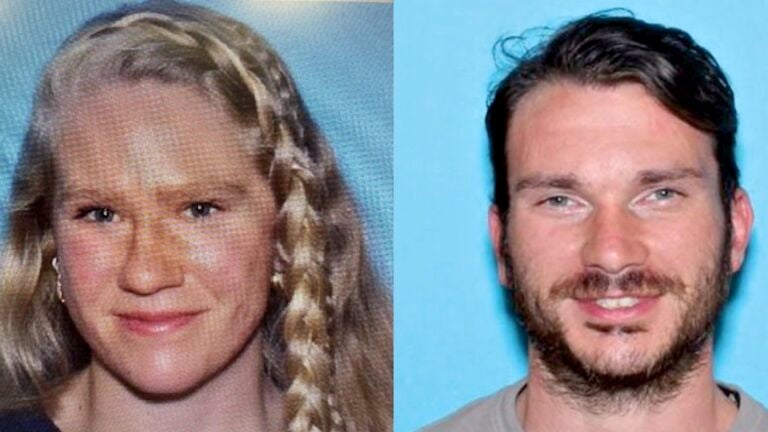 Matthew Davis, who was being sought in connection to the death of Mary Anderson, 23, of Harvard, Mass., was shot and killed by police Tuesday evening, according to Massachusetts State Police. Davis was Anderson's 34-year-old ex-boyfriend.
Vermont State Police found Davis walking in Brattleboro, they said in a press release. He was shot after officers attempted to speak with him at around 7:45 p.m.
Police said they are investigating the incident, including determining which officers fired their weapons.
Anderson was reported missing by her family Sunday evening. Her body was found early Tuesday morning in her pickup truck in Brattleboro, Vermont, according to state police there.
Anderson was discovered in the 2017 Toyota Tacoma pickup truck that Harvard police said she was seen driving on Saturday night in Hudson, New Hampshire — the last time she was known to be seen alive.
"The death appeared to be suspicious," Vermont police said Tuesday, noting that Anderson's body was found at about 12:55 a.m. on Elliot Street.
Earlier Tuesday, police said they were looking to locate and speak with Davis. Davis, who was from Fitchburg and has connections to the Pittsfield, Massachusetts, area, might have had information "relevant to this ongoing investigation," state police said.
Anderson's mother feared that her daughter had been "abducted" by her "ex-fiancé," MassLive reported.
Anyone with information is asked to contact their local police department or Vermont State Police at 802-722-4600. Tips can also be submitted anonymously online.
Newsletter Signup
Stay up to date on all the latest news from Boston.com