Crime
Police searching for man after Marshfield couple found stabbed to death in home
Authorities intend to charge Christopher Keeley, 27, with homicide in connection to the deaths of Carl and Vicki Mattson.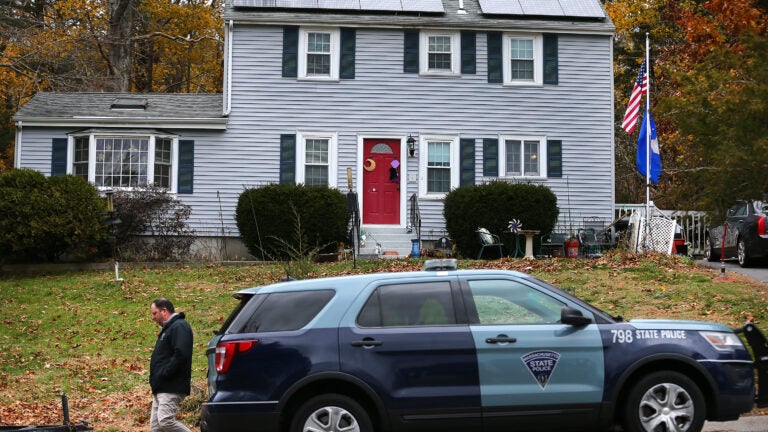 A married couple was found stabbed and bludgeoned to death in their Marshfield home on Tuesday night, leading authorities on Wednesday to call on the public for help in a search for a man who they say knew the man and woman.
Investigators are searching for 27-year-old Christopher Keeley, who they plan to arrest in connection to the double homicide of Carl Mattson, 70, and Vicki Mattson, Plymouth County District Attorney Tim Cruz said during a press conference.
Vicki Mattson would have turned 71 on Wednesday, he said.
Authorities would not say specifically how Keeley knew the Mattsons or for how long, but said they intend to charge him with homicide.
"This appears to be a targeted attack against these two individuals," Cruz said.
Keeley is described as a white male with blond hair and blue eyes, though officials said he may have since changed his appearance, including by dying his hair red. He is approximately 5 feet, 7 inches tall and weighs 140 pounds.
Keeley's last known address was 1088 Pleasant St. in Weymouth, Massachusetts State Police said.
Marshfield Police Chief Phillip Tavares said Keeley may also be known by his nickname, "Crispy."
Police consider him armed and dangerous, Cruz said, adding though officials do not believe Keeley is currently in the Marshfield area.
"We're not sure how long he has been gone," Cruz said. "We're going to wait for the manner and means and also wait for the time and cause of death" for the Mattsons from the medical examiner.
Police initially believed Keeley may be traveling in a black 2019 Jeep Wrangler taken from the couple's home at 75 Gotham Hill Drive. But Massachusetts State Police said later on Wednesday they found the vehicle unoccupied at a parking lot in Avon.
Police first went to the Mattsons' home Tuesday night after receiving a call from a family member requesting a well-being check on the couple around 9:19 p.m.
Upon arrival, officers found the bodies of a man and a woman – later identified as Carl and Vicki Mattson – "with obvious signs of trauma," Cruz said.
"Both of the victims were stabbed and bludgeoned to death," he said.
Authorities combed through the Mattsons home for forensic evidence Wednesday morning, according to State Police Col. Christopher Mason.
Pressed on the connection between Keeley and the couple, Cruz said only that they were "acquainted."
"They know each other, so therefore, the motive here is something that we have to find out," he said. "Right now, Keeley is out there. We believe he's …changed his appearance. We also believe there may also be mental health issues. Those are things that have to be looked at."
Cruz declined to comment on whether Keeley has a criminal record but said Keeley has had "prior involvements with the court system."
Mason, of the state police, expressed his condolences to the Mattsons' family and friends.
"This is certainly a sad day for them," he said.
Newsletter Signup
Stay up to date on all the latest news from Boston.com