Crime
A disputed will. A fraudulent art deal. Here's what we know about Brian Walshe's legal record.
"He knows how to play the legal system, he knows how to play everyone and everything."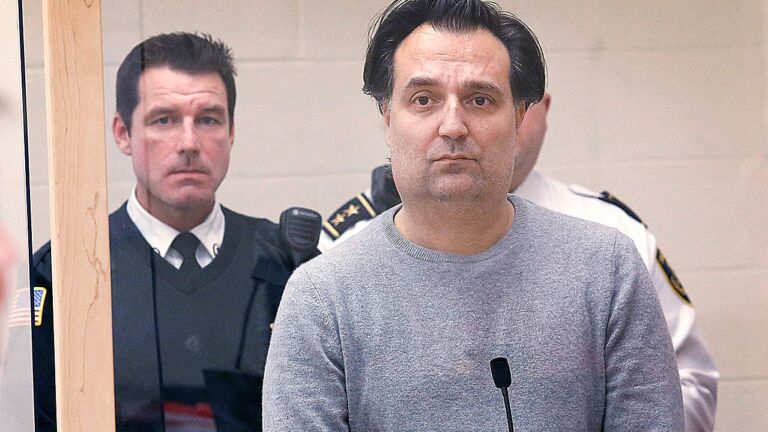 Allegations of fraud and deceit thrusted Brian Walshe through the state and federal legal systems long before authorities say he tried to mislead them in their search for his wife, who went missing from their Cohasset home last week, records in at least two legal proceedings show.
Walshe, 47, not only pleaded guilty to selling two fraudulent paintings by Andy Warhol in 2016, but has also been at the center of an ongoing dispute over his late father's will for several years after family and friends alleged he destroyed the document and wrongly took over management of his father's estate.
He offloaded prized heirlooms, including paintings by Joan Miro and Salvador Dali, before a cousin intervened, court filings allege.
"Brian is not a trustworthy person and his affidavit is based on lies and misrepresentations," a longterm friend of his father wrote in a 2019 sworn affidavit filed in Plymouth Probate and Family Court. "He completely crafted fabrications and misrepresented reality to suit his needs, which are consistent with his pattern of appropriating [his father's] money, which he had skillfully done in the past."
In the same affidavit, the friend, who knew Walshe since Walshe was 13 years old, wrote he was told by Walshe's father that Walshe was professionally diagnosed as a sociopath.
When a different friend reached out to one of the father's other acquaintances, he said simply, "Brian is an evil person and capable of just about anything," according to another affidavit. "I want nothing to do with this."
Walshe was in police custody Tuesday — a day after he was ordered held on a $500,000 cash bail. He pleaded not guilty in Quincy District Court to a charge he misled police in their probe into the disappearance of his wife.
Ana, a 39-year-old Washington D.C. property management executive and mother of three, has been missing since Jan. 1, when she was last seen in the early morning hours at the family's Chief Justice Cushing Highway home, investigators have said.
During Brian Walshe's arraignment, prosecutors said investigators found blood and a bloody, damaged knife in the basement of the family's home. Investigators also determined Brian Walshe purchased about $450 worth of cleaning supplies on Jan. 2.
"He knows how to play the legal system, he knows how to play everyone and everything," Ron Rivlin, an art dealer who was defrauded by Brian Walshe in the Warhol deal, told The Daily Beast on Monday. "He's very calculated."
Here's what to know about Brian Walshe's past legal record:
Brian Walshe allegedly destroyed his late father's will, which left him his father's 'best wishes but nothing else.'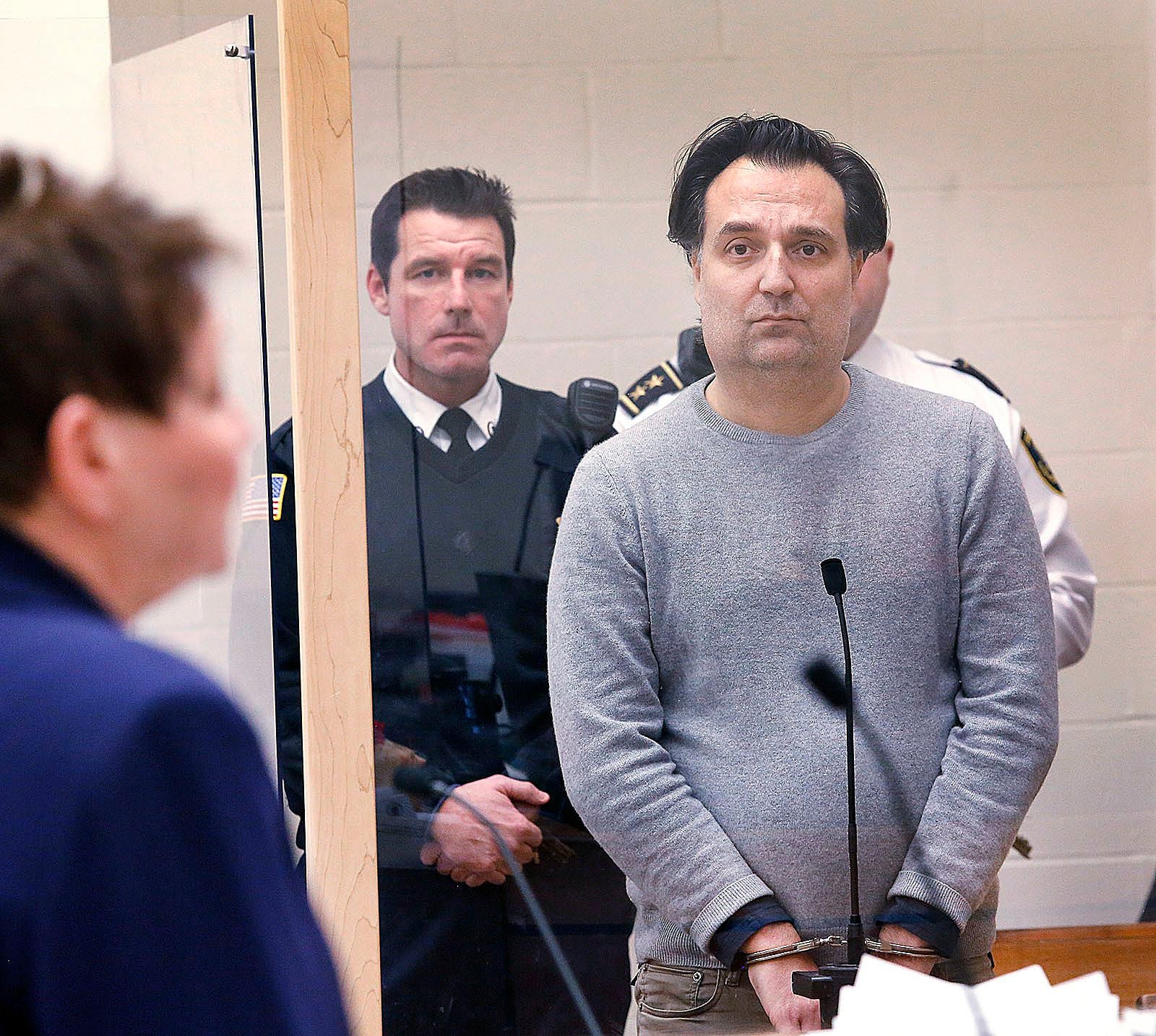 Brian Walshe was estranged from his father, Dr. Thomas Moorecroft Walshe III, with limited to no contact for at least 10 years before the latter's death in September 2018, family and friends wrote in sworn affidavits filed in Plymouth Probate and Family Court.
The split, several wrote, was, in part, due to Brian Walshe allegedly stealing a significant amount of money from his father, who had made clear in conversations over the years that not only did he want no contact with his son, but also that Brian Walshe was to receive no inheritance upon his death.
For friends and family who spent time with Thomas Walshe, it likely came as little surprise when he left his son only his "best wishes but nothing else from my estate," as per the words of his will.
But in December 2018, three months after his father's death, Brian Walshe had himself appointed as personal representative of his father's estate on the grounds his father had no will, a document filed by federal prosecutors in the Warhol theft case states.
A cousin, in a July 2019 affidavit, wrote he, not Brian Walshe, was the rightful representative. Brian Walshe had actually destroyed the will, cleaned out his father's house in Hull, and put the property up for sale, the cousin wrote.
The original will only survived through cell phone photos taken of it by a friend of Thomas Walshe, before Brian Walshe entered his father's house following his death, according to filings.
The friend "took cell phone picture of the will but did not tell [Brian Walshe], for whom he felt bad," one filing in Boston federal court states.
But Brian Walshe, during his time as representative of the estate, was able to offload many of his father's assets, including "paintings by Joan Miro and Dali; oriental rugs; Merona glass; Asian art' pottery; and even a car," the filing says.
Brian Walshe also allegedly pulled over $100,000 from his father's bank accounts and was in the process of selling the Hull home before the cousin was appointed the special personal representative by the probate court.
In his own affidavit, filed in November 2019, Brian Walshe wrote in the years prior to his father's death, the two of them reconnected, especially after the birth of his son in 2016.
He also wrote he was never made aware of an existing will, and that the will presented to the court "is a possible forgery" because his father would have been unable to write it due to a medical condition at the time it was dated.
But others heavily disputed Brian Walshe's account.
"Brian R Walshe's affidavit is a fantastic story, if it were true," his cousin wrote. "However, it is a work of half-truths and fiction, of which much can be disproven."
One friend, in a part of his affidavit, wrote that once, when Brian Walshe reached out to his father, Thomas Walshe told him, "You're my son and I will always hope for the best for you but I do not want to re-engage. If I did I know that I would be letting mayhem back into my life and I can't have that."
The friend added, "This would be in line with what Tom told me maybe 6 or 7 years ago, that when Brian had been a long term patient at Austen Riggs Center — Psychiatric Hospital, he was diagnosed as a sociopath, and this would never change."
Brian Walshe sold two Andy Warhol pieces in 2016. They were fake.
Ron Rivlin is a seasoned art dealer — especially when it comes to original works by Andy Warhol.
But the founder of Los Angeles' Revolver Gallery, who's also considered one of the top Warhol dealers in the country, admits Brian Walshe was able to dupe him in an ill-fated, $80,000 transaction in 2016.
"I've bought over a thousand Warhols and this is the one and only acquisition that got by me," Rivlin recalled in an interview with The Daily Beast on Monday. "He was that good. Clever playbook and Oscar-worthy performance."
In 2021, Walshe ultimately pleaded guilty in federal court to charges he sold Rivlin two fake pieces by the late legendary artist.
In early November 2016, a customer scrolled through eBay, the massive auction-based website, and stumbled on an eye-catching listing.
For sale were two Andy Warhol original paintings, both from the famed artist's 1978 series of untitled abstract canvas paintings known as "Shadows."
The included photos showed the two works were authenticated by Warhol's estate.
Walshe first got the paintings from a friend during a visit to South Korea. As prosecutors later said, Walshe reportedly claimed he could sell the pieces for a good price, and the friend agreed he could take the two works along with several other fine art pieces.
After that though, the friend was unable to contact him again, authorities said.
Walshe reportedly tried consigning the two pieces on May 3, 2011 to a New York City gallery, but it would not accept them without a bill of sale.
Five years later, a buyer — Rivlin — eventually arranged to purchase the paintings after the eBay listing went up, but the transaction was to take place outside of the e-commerce giant.
Rivlin's assistant flew to Boston on Nov. 7, 2016 and handed Walshe a cashier's check for $80,000.
The Massachusetts U.S. Attorney's office said the two signed a contract that said Rivlin had three days to receive a full refund.
Walshe immediately cashed the check on Nov. 7 and took out $33,400 over the next two weeks from the same account.
However, authorities said Rivlin removed the supposed paintings from their frames on Nov. 8 and quickly discovered there were no Warhol Foundation authentication stamps. The canvases and staples appeared brand new.
"When he compared the paintings to the photographs from the eBay listing, they did not look identical," prosecutors later wrote in a press release.
Rivlin told The Daily Beast he immediately tried to contact Walshe but his phone calls went unreturned.
He then tracked down Walshe's wife, Ana, who was working at a Boston hotel at the time, and also called up Walshe's mother.
The following day, Walshe emailed Rivlin with reasons why he claimed he didn't have his phone with him and wrote he "would like to return your $80,000 ASAP," court documents show.
"Once you receive your money please send me the 'shadows,'" Brian wrote. "I need to investigate what happened on my side of this transaction… I don't want you to suffer financially from this transaction. Especially if the fault is on my side."
Weeks went by, however, and Rivlin didn't receive his refund.
Eventually, Walshe returned a total of $30,000 of the $80,000 he owed Rivlin — and Rivlin never heard from him again.
"The irony in all this is that there was a window of time when he could've just returned my money and he didn't," Rivlin told The Daily Beast on Monday. "He started returning my money, and I told him that if he returned it all, I wouldn't pursue it any further. He took a chance, and I followed through on my promise. And I did my own investigating, so I helped the FBI with everything to make it more chargeable."
In April 2021, Walshe pleaded guilty in federal court to several charges in connection to the fraudulent transaction.
Rivlin said his lawyer told him not to expect the outstanding balance Walshe still owes him. The paintings, meanwhile, have now been sold outside the country.
The case is "telling of [Walshe's] masterful ability to coerce people," Rivlin told the news outlet.
"I couldn't break him down," Rivlin said. "Lawyers, courts, all that, and he still didn't voluntarily settle. He never apologized."
He also said it's "incredibly sad to learn that Ana is missing."
"As a parent of young children, I'm having a hard time processing this and hope that she is found and reunited with her family," Rivlin said. "In the immediate aftermath of the transaction, she seemed shocked and pressured Brian to call me. They were newlyweds at the time, and I got a sense from speaking with her that she wasn't in on the crime."
Walshe was on house arrest in connection to the case when his wife went missing last week.
In the fraudulent art case, federal Judge Douglas Woodlock in June 2022 ordered a hearing on Brian Walshe's role in managing his father's will to determine whether he misreported his assets to the state ahead of sentencing.
In probate court in Plymouth, Brian Walshe filed an affidavit on Oct. 13 stating that he had prepared an inventory and account and "am currently in the process of organizing a full account of the estate and intend to file it with the court as soon as it is complete."
A pretrial conference in the probate case is scheduled for April 19.
In a letter to a federal judge only months ago, Ana Walshe wrote glowingly of her husband.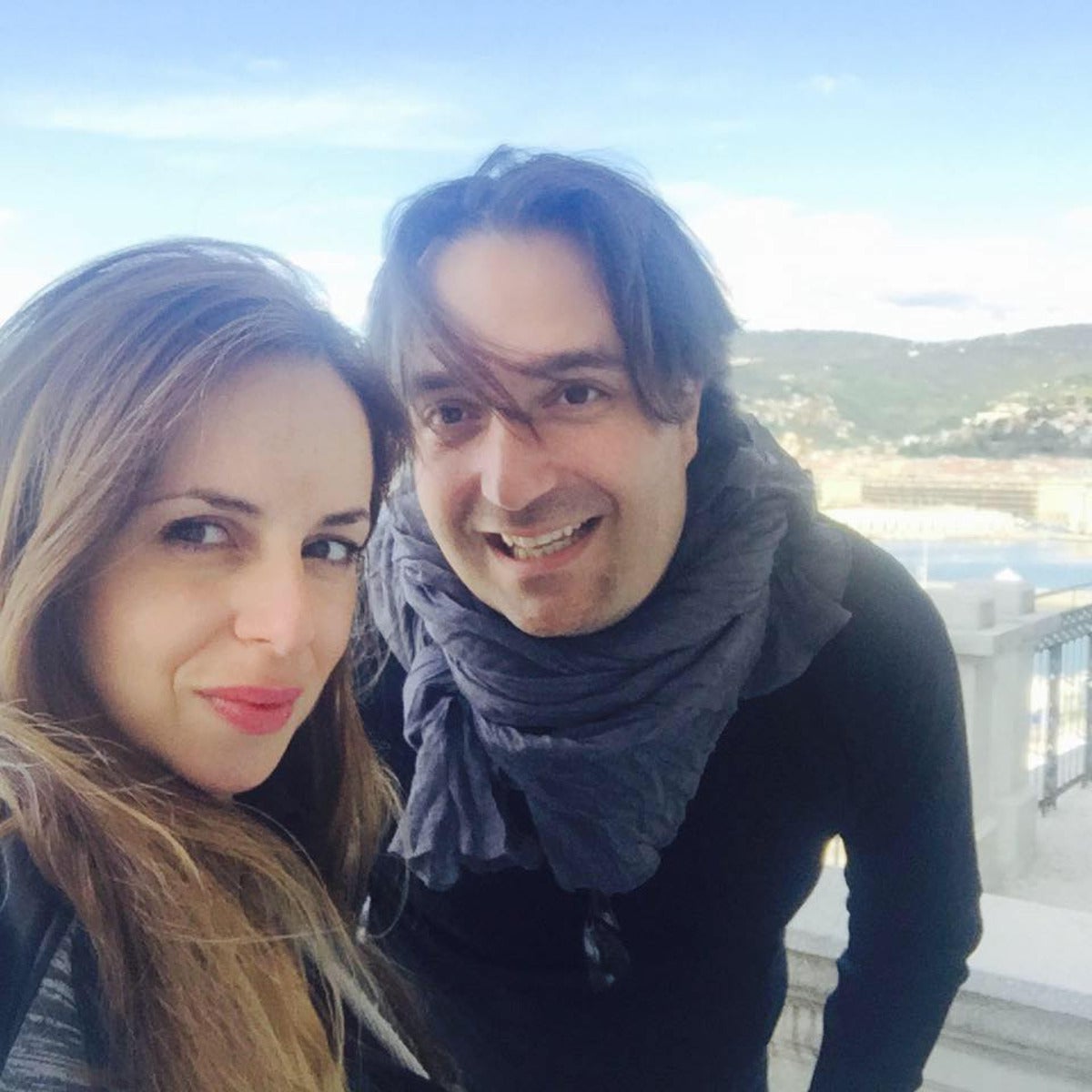 A letter submitted to Woodlock from Ana Walshe in June 2022 painted another picture of Brian Walshe.
Ana Walshe expressed appreciation for Warnock allowing her husband to spend the previous eight months at home as the legal proceedings played out.
"During these eight months, our family was able to be together during many of the milestones: our youngest son turned one, our middle son started to speak, and our eldest son who had just started kindergarten when we saw you last is now only a few weeks away from completing the year and preparing for first grade," she wrote. "He also lost his first tooth."
Ana Walshe said her husband was also instrumental as her mother suffered a "major neurological event" in December 2021.
"Brian was the one who heard my mother's sighs for help within seconds and immediately called [emergency services]," she wrote. "He was quickly able to establish that she was in severe pain and that she needed immediate medical help.
"Now, months later, she has made about 95% recovery and she keeps repeating that she wouldn't be here if it wasn't for her son-in-law, Brian," Ana Walshe continued. "Not only did he save her life, but he also brought her and the entire family comfort and joy during the course of her illness."
She also wrote how Brian Walshe focused on "charity work" while continuing to care for his mother and the couple's sons.
"Brian has included our family and especially our sons in many of the charitable activities he has been partaking," she wrote. "Whether it was walking for World [Peace] Day in Dorchester, or stopping by the Pine Street Inn in Boston to drop off food and sanitary supplies, Brian has been teaching our young boys from [an] early age how important it is to share the joy and be in contribution with time and resources.
"Brian has been working consistently on breaking the past habits of his family and we are all looking forward to the next chapter of his life."
Newsletter Signup
Stay up to date on all the latest news from Boston.com