Crime
Berklee student indicted for threatening person over their support of Chinese democracy
Xiaolei Wu allegedly stalked and harassed a person who posted fliers that said "we want freedom," and "we want democracy."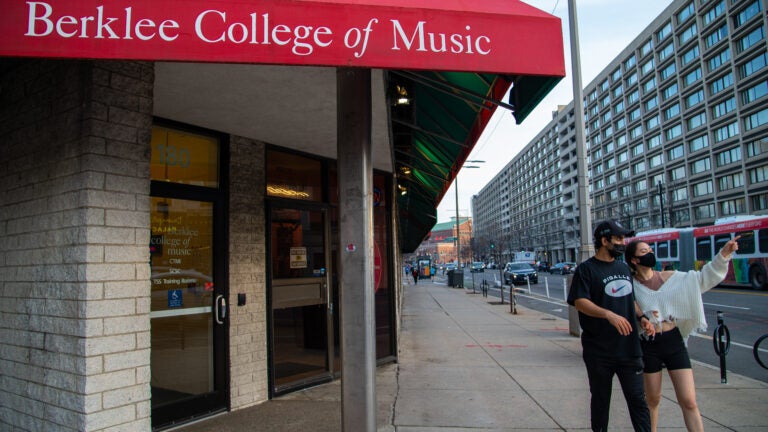 A Federal grand jury in Boston indicted a Berklee College of Music student Tuesday in connection with allegedly stalking and threatening a person who posted fliers in support of democracy in China around the Berklee campus area.
Xiaolei Wu, 25, was indicted on one count of cyberstalking and one count of interstate transmissions of threatening communication, according to the office of United States Attorney Rachael S. Rollins.
Wu, a Chinese citizen, was arrested in December for allegedly harassing another person over their support for democracy in China on the Berklee campus.
On Oct. 22, according to charging documents, an unnamed person posted a flier on or near the Berklee campus in Boston that displayed three messages: "stand with Chinese people," "we want freedom," and "we want democracy."
In response, Wu allegedly sent a series of threatening messages to the person that made the flier via email, WeChat, and Instagram.
In one message, Wu allegedly wrote "post more, I will chop your bastard hands off." Wu also allegedly told the victim that he had contacted law enforcement officials in China about the flier and that they would "greet" the victim's family there.
Prosecutors also allege that Wu asked others to find out where the victim was living, and publicly posted the victim's email address in the hopes that the victim would be abused online.
"The Department of Justice will always defend the right to engage in free speech and political expression. We allege that Mr. Wu's threatening and harassing behavior was not free speech. Rather, it was an attempt to silence and intimidate the activist's expressed views dissenting of the PRC," Rollins said in a statement last month.
Wu is facing up to five years in prison for the charge of cyberstalking, and up to an additional five years for the threatening communications charge.
Newsletter Signup
Stay up to date on all the latest news from Boston.com