Crime
Can Brian Walshe be convicted of murder if police don't find his wife's body? Here's what legal experts say.
"This guy's ... Google searches are so terribly incriminating."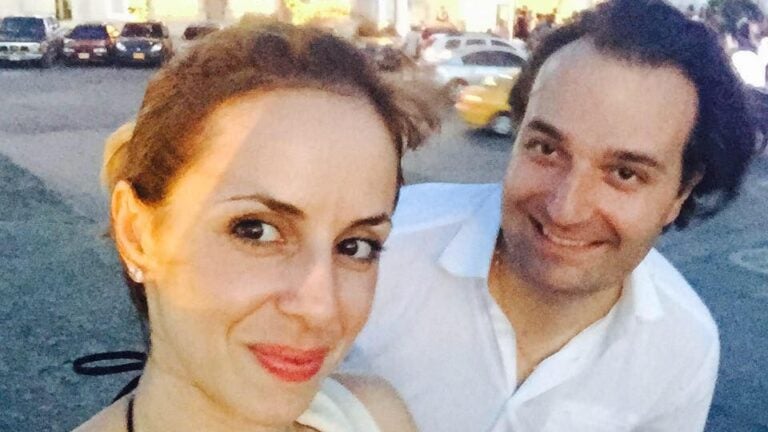 There is a significant absence in the case against Brian Walshe, who prosecutors say murdered his wife, Ana, earlier this month.
So far, authorities have not found the body of the Cohasset mother of three and Washington, D.C., executive.
At an arraignment in Quincy District Court on Wednesday, prosecutors inferred Brian Walshe, 47, dismembered his wife's body and disposed of it before it was possibly incinerated at a trash facility before police could retrieve it.
Police did, however, recover other evidence prosecutors believe will prove Walshe took his wife's life.
Among that evidence are a blood-stained Tyvek suit that contained both Walshe's and Ana's DNA; blood from the family's home; a bloody knife found in their basement; video proof of Brian Walshe making an expensive purchase of cleaning supplies; and a long list of Google searches authorities allege Walshe made, with queries such as "How to stop a body from decomposing" and "Can you throw away body parts?"
Still, there remains an outstanding question in the case that has drawn the nation's attention to a small South Shore town: How difficult is it for prosecutors to obtain a murder conviction in a case without the body of the victim accounted for?
"A body does tell you a lot, but you don't have to have it," Rosanna Cavallaro, a professor of criminal law and evidence at Suffolk University Law School, told Boston.com on Thursday. "This guy's … Google searches are so terribly incriminating and very, very hard to understand as having any other significance that I think it makes the government's case not a difficult one. I mean, I was kind of astonished by what he searched."
Walshe's attorney has yet to make her case, other than not guilty pleas being entered on her client's behalf.
Legal scholars and experts say that, although rare, what's known as a "no body" case does not necessarily mean prosecutors will have a tough time convincing a jury a defendant is guilty.
"In a no body case like this, there is inherent doubt, right? There's always doubt because you don't have the body," said Daniel Medwed, a criminal law professor at Northeastern University. "But the question in this case is whether that doubt is reasonable because in order to acquit Walsh, the jury would have to find reasonable doubt."
Indeed, the standard for prosecution remains the same in any murder case, Medwed said. In the Walshe case, the Norfolk County District Attorney's Office will have to prove beyond a reasonable doubt the defendant caused another person's death.
A case like this hinges on causation, too, according to Medwed. The question facing prosecutors is how do they prove a defendant caused the death of another person without the body and without the results of an autopsy?
"The fact that they don't have the body, of course, is a sticking point," Medwed said. "But they have all of this circumstantial evidence: the cleaning supplies, the internet searches, the bloody knife."
Taken together, the pieces could paint a convincing picture for a jury, Cavallaro said.
"It's so incriminating, and it's also, kind of, viscerally disturbing," Cavallaro said of the evidence police have collected so far, especially a hacksaw obtained from trash police say Brian Walshe discarded. "It's going to be very hard for a jury to not see that as what their imagination says it is when they put those pieces together. This is really hard for a defense attorney to say, 'No, just ignore that enormous elephant in the room.'"
A no body case is not unprecedented in Massachusetts, and although these cases are typically rare, there have been at least two in the last 40 years.
William Douglas, a former Tufts University professor, was convicted for the 1983 manslaughter of Robin Benedict, a reputed sex worker, after he pleaded guilty to killing the 21-year-old woman at his home in Sharon.
Douglas told authorities he discarded her body in a Rhode Island landfill. It was never found.
And the state's first murder conviction in a case without a body was actually brought to trial by the Norfolk County District Attorney's Office — the same office now prosecuting Brian Walshe.
In that case, Joseph Romano was found guilty in 2002 of murdering his wife, Katherine Leonard Romano, in Quincy in 1998.
"Although the wife's body was never found, forensic evidence provided ample basis from which a jury could conclude that she met with a violent death in the couple's home," the Massachusetts Appeals Court wrote in upholding the conviction in 2006.
Investigators in the Romano case found blood and tissue fragments in the couple's home, including on a reciprocating saw. Analysis was able to link Romano's wife's DNA to many of the samples as well, according to the filing.
"From such evidence, combined with the defendant's failure to summon medical help, the jury could have inferred that the defendant intentionally inflicted fatal injuries upon his wife," the memo states.
For Brian Walshe's case, Cavallaro said one move defense attorneys may consider is focusing on the missing evidence or, in other words, poking holes in the case through questioning the evidence prosecutors did not obtain.
But the circumstantial evidence could be — legally speaking — enough alone to send Walshe to prison. Authorities also still have time to gather more.
"Just because you've charged someone doesn't mean your investigation stops," Medwed said. "They're just going to continue to investigate and find more stuff."
Newsletter Signup
Stay up to date on all the latest news from Boston.com