Crime
Authorities announce arrest in fatal shooting of 13-year-old Tyler Lawrence
"We hope that today will be the first step in the pursuit of justice — justice for Tyler Lawrence, justice for his family, and justice for this entire city."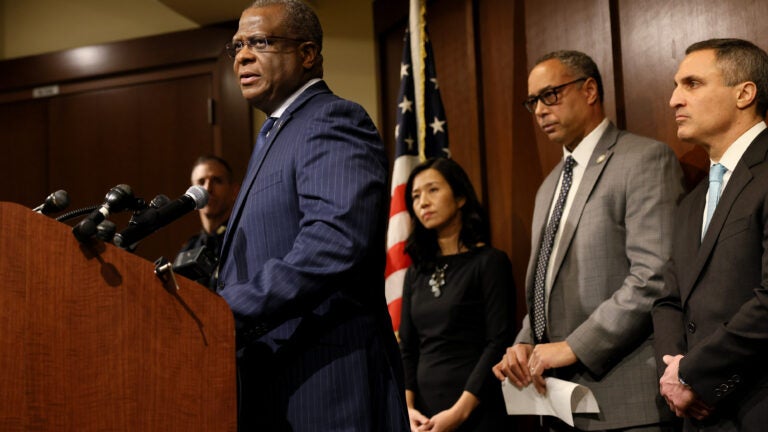 Officials have made an arrest in the shooting death of Tyler Lawrence, the 13-year-old who was killed while walking in Mattapan last weekend.
Suffolk County District Attorney Kevin Hayden announced during a press conference Monday that his office has obtained an arrest warrant for 34-year-old Csean Skerritt, who is facing first-degree murder and weapons charges in connection with the boy's death.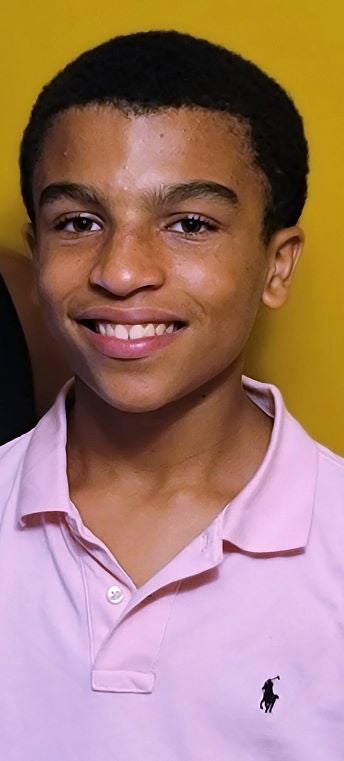 Skerritt was arrested Sunday and charged with a federal fentanyl distribution offense. A press release from the U.S. Attorney's Office for the District of Massachusetts identified him as an alleged associate of the Morse Street gang.
He appeared in federal court Monday afternoon, and Hayden said Skerritt will be arraigned on the new murder and weapons charges "as soon as practically possible."
Tyler, who lived in Norwood, was visiting his grandparents in Mattapan and was out walking when he was shot multiple times last Sunday, Jan. 29.
Hayden declined to speak about the moments leading up to the shooting, citing the "fluid and ongoing investigation."
However, he said investigators "believe that the shooter in this case intended to do what he did. And so in terms of mass hysteria for random violence in the street, I don't think we need to be concerned about that."
There remains many unknowns in the case, Hayden explained, urging members of the public with information on the case to come forward.
"But we do know that a 13-year-old was gunned down on a city street on an early Sunday afternoon, and we know that a monstrous event has shaken our city to its core," the district attorney added. "We hope that today will be the first step in the pursuit of justice — justice for Tyler Lawrence, justice for his family, and justice for this entire city."
Tyler's mother, Remy Lawrence, released a statement on the charges Tuesday night.

"Our family is relieved and grateful that Boston Police and the District Attorney's Office have taken the first steps toward justice for our beloved Tyler, who was taken from us last Sunday morning as he walked near his grandparent's house. We would like to thank all of the investigators, the detectives, and the elected officials for their continued support for our family, for their integrity and their persistence," she wrote.

"We would also like to thank the Town of Norwood, the Norwood Public Schools, Keisha Desir and all of the family, friends and supporters who came together yesterday to honor and remember our Tyler. Those who have stood with us have displayed an immense outpouring of love and support and we are so grateful for it at this difficult time."
Boston Police Commissioner Michael Cox acknowledged that "the murder of a 13-year-old person is a nightmare for any parent, in any city, at any time."
He said violence in Boston — and against its younger residents — "will not be tolerated."
"We will go above and beyond in every way possible to make sure the youngest citizens of the city are safe, and this is an example of that," Cox said.
Mayor Michelle Wu echoed that mission in her comments, adding, "We have a lot of work to do — a lot to continue pushing up against and building the support structures, and we are coming at every angle for the future of our young people, for the health and well-being and safety and happiness of each and every one of our communities."
Skerritt has a prior criminal record and was known to police, Hayden said. He is next due in court for his federal case on Feb. 14.
"As I've stated before, we must draw no assumptions about Tyler Lawrence from the evil intent of the shooter in this case," the district attorney said. "Our best reflections of Tyler should be drawn from yesterday, from the words and presence of so many who turned out for his memorial. Their attestations truly captured the essence of Tyler and the tragedy of his loss."
Newsletter Signup
Stay up to date on all the latest news from Boston.com