Crime
Quincy man facing federal hate crime charge in alleged vehicular assault
"The alleged hate-filled and violent behavior of Mr. Sullivan is reprehensible and we intend to hold him accountable."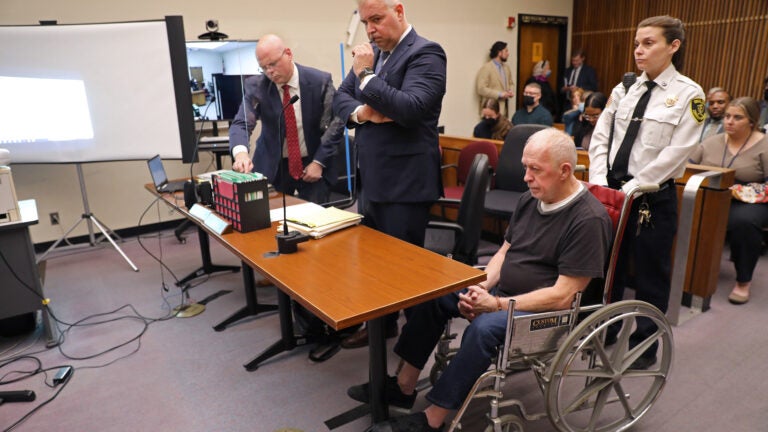 A Quincy man, who is accused of making anti-Asian threats and assaulting a man with his car, was indicted by a federal grand jury in Boston on a hate crime charge Wednesday.
John Sullivan, 77, was charged with violating the Shepard-Byrd Hate Crimes Prevention Act, Massachusetts U.S. Attorney Rachael Rollins's office noted in a release.
On Dec. 2, Sullivan allegedly "used his vehicle to willfully cause bodily injury to a victim because of that victim's actual and perceived race and national origin," according to the indictment.
Sullivan hit the victim twice with his car, causing a broken shoulder, an injured leg, and a concussion, The Boston Globe reported.
Officials said he also threatened the victim, the victim's sister, and the sister's three children, and told them to "go back to China," according to the Globe.
Sullivan is also facing charges in state court. This federal charge could come with a maximum sentence of 10 years, three years of supervised released, and a fine of up to $250,000, Rollins's office said.
"Hate has no place here in Massachusetts," Rollins said in a statement.
"As this case demonstrates, we will aggressively prosecute hate crimes and other civil-rights offenses committed because of the actual or perceived race, color, religion, or national origin of any individual or group," the prosecutor said. "Confronting hate crimes is a priority of my administration."
In August, Rollins announced the creation of the "End Hate Now" hotline — 1-83-END-H8-NOW (1-833-634-8669) — for reporting hate-based incidents and civil-rights violations.
"Our thoughts are with the victim and their family at this time," Rollins said. "The alleged hate-filled and violent behavior of Mr. Sullivan is reprehensible and we intend to hold him accountable."
Newsletter Signup
Stay up to date on all the latest news from Boston.com