Crime
Lindsay Clancy timeline: Here's what prosecutors say happened in the family's Duxbury home on Jan. 24
Court documents reveal further details about the grisly scene first responders found at Clancy's Summer Street home.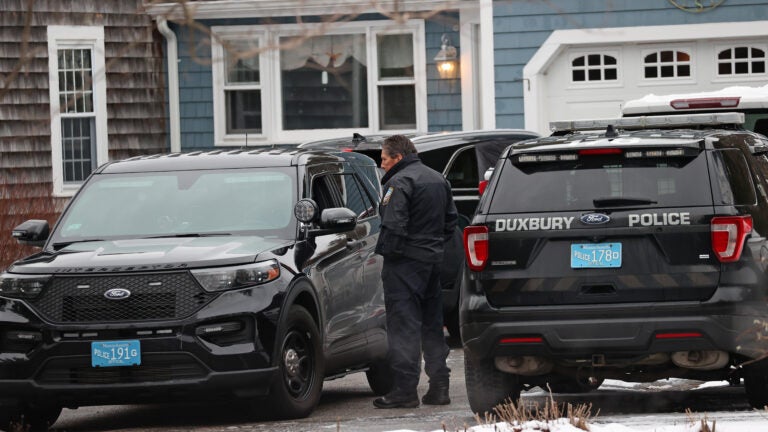 Duxbury mother Lindsay Clancy's day began uneventfully on Jan. 24, with a trip to the pediatrician followed by playtime in the snow.
Just hours later though, prosecutors say the 32-year-old strangled her three children and attempted to kill herself, a violent series of events that sent shockwaves through the family's small South Shore community.
Clancy was arraigned last week on murder, strangulation, and assault and battery charges, appearing in court remotely from her hospital bed.
As Clancy watched silently from a screen, attorneys offered vastly different accounts of her mental health in the weeks and days leading up to her alleged crimes. While defense attorney Kevin J. Reddington described his client as a devoted mother battling postpartum mental illness following the birth of her third child in May, Assistant District Attorney Jennifer Sprague argued that Clancy carefully planned and executed the lethal attack on her children.
Documents filed in court revealed further details about how the Clancy children spent some of their final hours, the grisly scene first responders found when they arrived at the family's home, and the investigation that followed.
Below, an abridged timeline of Jan. 24, based on accounts from law enforcement and prosecutors.
---
Morning: Lindsay Clancy takes her 5-year-old daughter, Cora, to a doctor's appointment. When they return home, they play outside in the snow with 3-year-old Dawson, and Clancy sends pictures of the children to her mother and husband.
4:02 p.m. Clancy searches for "kids Miralax" on her cellphone, then "take out 3v." Afterward, she uses Apple Maps to determine the time it would take to drive from the family's home in Duxbury to ThreeV, a restaurant in Plymouth.
4:47 p.m. Clancy calls a CVS in Kingston to ask if they have children's Miralax. The manager tells her they don't, but says they do have similar medications for children.
4:53 p.m. Clancy texts her husband Patrick, who was working from his home office in the basement, "Any chance you want to do takeout from 3V … I didn't cook anything … it's been a long day."
5:10 p.m. Lindsay Clancy calls ThreeV to order takeout. She sends her husband out to pick up the medicine from CVS and food from ThreeV shortly after.
5:32 p.m. Patrick Clancy arrives at a CVS in Kingston.
5:33 p.m. Patrick Clancy calls his wife. She doesn't answer, but calls him back one minute later and confirms which medication he should buy. He later tells investigators that his wife seemed like she was in the middle of something when they spoke.
5:54 p.m. Patrick Clancy arrives at ThreeV, pays for their order, and leaves.
6:09 p.m. Patrick Clancy arrives home to silence and calls his wife. She doesn't answer. He goes upstairs to their bedroom and finds the door locked. He's able to open the door and notices blood on the floor and an open window. He runs outside and sees his wife on the ground, injured. He calls 911.
During the 911 call, he can be heard asking his wife, "Where are the kids?" He later tells police that she replied, "In the basement."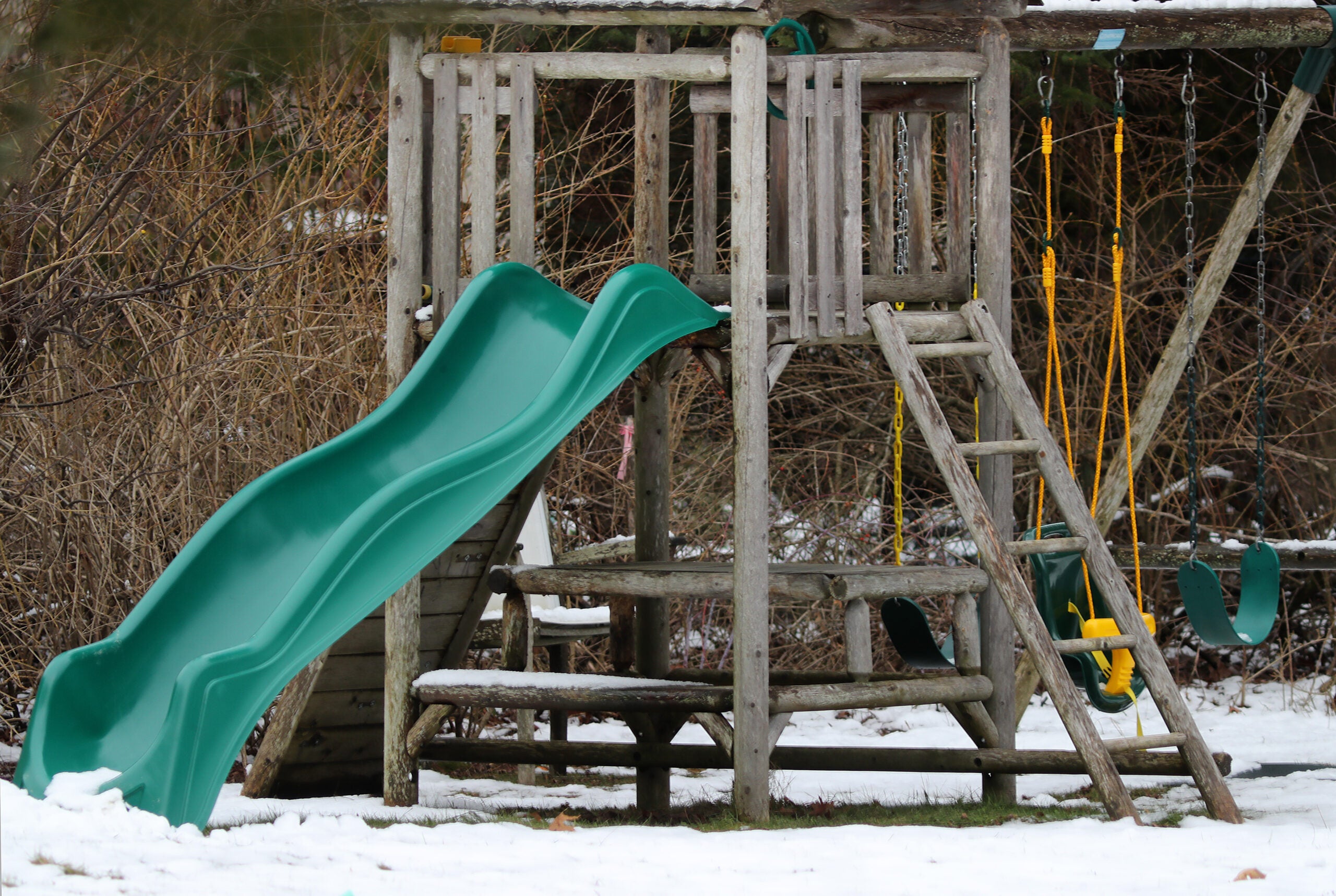 6:11 p.m. Duxbury police dispatch radios all cruisers to respond to 47 Summer St. for an attempted suicide involving a woman who reportedly cut herself and jumped out a second-story window. Officers arrive and find Lindsay Clancy breathing and semi-conscious, her cuts no longer bleeding. Patrick Clancy is with her.
As first responders assess his wife, Patrick Clancy enters the home to check on his children. Soon, officers hear loud screaming coming from the house. When officers arrive in the basement, Patrick Clancy reportedly yells, "She killed the kids."
Cora and 8-month-old Callan are found on the floor in a den area of the basement; Dawson is alone on the floor of his father's office.
Patrick Clancy later tells investigators that all three children had "workout bands" tied around their necks when he found them.
Lindsay Clancy is initially taken to South Shore Hospital in Weymouth with several broken bones in her back and ribcage — injuries that have left her paralyzed below the waist, her attorney later tells the court. Her children are sent to Beth Israel Deaconess Hospital–Plymouth. The youngest, Callan, is later med-flighted to Boston Children's Hospital.
Approximately 7:28 p.m. Cora and Dawson are pronounced dead.
7:29 p.m. A Massachusetts State Police trooper arrives at Beth Israel, where he speaks with several doctors who treated the Clancy children.
A doctor who tended to Callan before he was med-flighted describes the infant's condition as "critical." Callan dies from his injuries three days later at Boston Children's Hospital on Jan. 27.
Newsletter Signup
Stay up to date on all the latest news from Boston.com