Crime
Man charged with killing Norwood 13-year-old Tyler Lawrence has history of prior convictions
"I can't, for the love of God, cannot imagine what would allow a 34-year-old man with evil intent to decide to shoot a 13-year-old boy five times at 11:30 on a Sunday morning."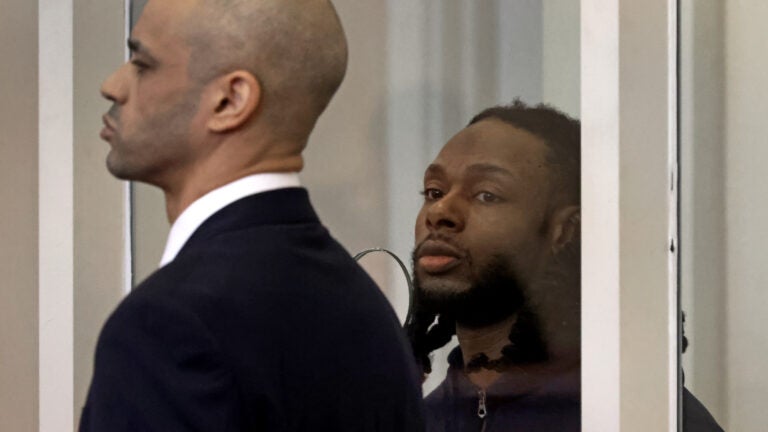 A Dorchester man accused of fatally shooting 13-year-old Tyler Lawrence in Mattapan last month had no connection to the teen, Suffolk District Attorney Kevin Hayden told reporters Friday.
Csean Skerritt, 34, was arraigned on murder and weapons charges Friday at Dorchester Municipal Court, where he was ordered held without bail, The Boston Globe reported. Skerritt's attorney, David Leon, could not immediately be reached for comment.
A Norwood resident, Tyler was visiting his grandparents in Mattapan and was out on a walk when he was shot multiple times on Jan. 29. Police found five shell casings near the teen's body, according to the Globe.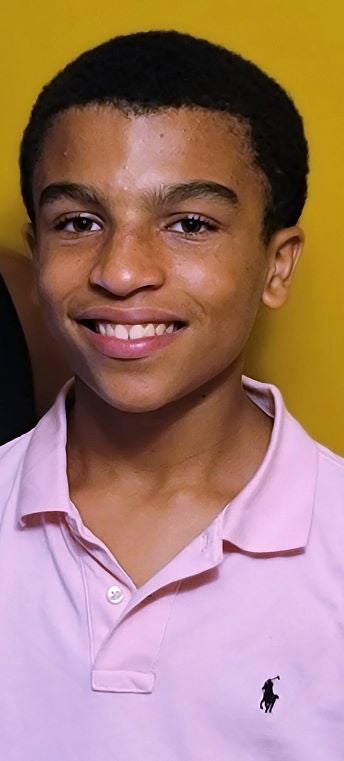 Assistant District Attorney Julie Higgins said in court Friday that Tyler was captured on surveillance video walking and listening to music, the newspaper reported. She said Skerritt's vehicle was spotted pulling over to the side of the road a short distance from where Tyler was shot, with Skerritt then getting out of the vehicle, walking down the street, and approaching the teen.
"Moments later the fatal shots are fired," Higgins said, according to the Globe. "And the defendant is then captured on video running from that intersection with an object in his hand consistent to a firearm."
Investigators have yet to determine a motive in the shooting, according to Hayden.
"I can't, for the love of God, cannot imagine what would allow a 34-year-old man with evil intent to decide to shoot a 13-year-old boy five times at 11:30 on a Sunday morning, steps away from churches," he told reporters outside the courthouse, according to the Globe. "I don't know. We may never know. And it doesn't matter. We spend too much time worrying about who did what and why. What we need to worry about is the heinous act that was committed by this evil man."
Hayden added: "We're going to hold him accountable for that. We're going to do everything we can to hold him accountable for that."
Skerritt's criminal history stretches back more than a decade; court records reviewed by the Globe show he was convicted of assault and battery on a public employee once in Plymouth District Court in 2008, then a second time in Boston Municipal Court in 2011.
That same year, he pleaded guilty in Suffolk Superior Court to charges of carrying a firearm without a license, which earned him a three-year state prison sentence, according to the Globe.
In 2017, a Suffolk Superior Court jury found Skerritt not guilty of first-degree murder and firearm charges in the 2014 shooting death of Julien Printemps in Dorchester, the newspaper reported. A 2015 Suffolk County District Attorney's Office press release noted the men were "affiliated with rival groups."
Earlier this month, Skerritt was charged with a fentanyl distribution offense, appearing in federal court shortly before officials announced that he would be charged in Tyler's death.
In a statement released later that day, Remy Lawrence, Tyler's mother, said her family was "relieved and grateful" to see police and prosecutors take the first steps toward justice for her son.
"Those who have stood with us have displayed an immense outpouring of love and support and we are so grateful for it at this difficult time," she added.
Newsletter Signup
Stay up to date on all the latest news from Boston.com