Crime
Woman convicted in dognapping case sues Lady Gaga over $500,000 reward
"This case is quite simple. Lady Gaga made a reward offer. ... She desperately wanted her dogs returned and my client took action to fulfill Lady Gaga's wish."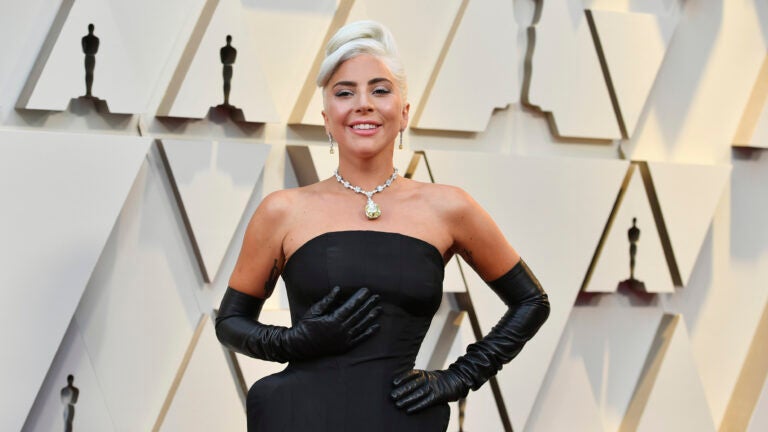 Lady Gaga took to Twitter with a desperate plea on Feb. 26, 2021, less than 48 hours after robbers stole her two French bulldogs and shot the man who had been walking them.
"My beloved dogs Koji and Gustav were taken in Hollywood two nights ago. … I will pay $500,000 for their safe return," she wrote.
"If you bought or found them unknowingly, the reward is the same," she added.
Jennifer McBride returned the dogs about 80 minutes after the pop star's tweet, bringing the two pooches to a Los Angeles Police Department station. Two months later, she was arrested and charged in connection with the dognapping after police said she didn't merely find the dogs but knew the father of one of the suspects. In December, she was convicted of one count of receiving stolen property and sentenced to two years of probation, according to the Los Angeles County District Attorney's Office.
But McBride says she should still be paid for returning the dogs. On Friday, she sued Lady Gaga in Los Angeles County Superior Court, accusing the singer, whose legal name is Stefani Germanotta, of breach of contract and fraud. McBride alleges that Germanotta made the half-million-dollar promise in bad faith and that the singer used the reward as bait to induce McBride to come forward and put herself on law enforcement's radar.
"This case is quite simple. Lady Gaga made a reward offer. … She desperately wanted her dogs returned and my client took action to fulfill Lady Gaga's wish," lawyer K.T. Tran said in a statement to The Washington Post. "My client had absolutely no involvement in the theft of the dogs. She loves dogs and was glad to participate in their safe return. She is legally entitled to and deserves the reward."
McBride further alleges in the lawsuit that the "representation that they would pay the reward money of $500,000.00 'no questions asked' was also false."
Tran did not respond when asked to cite a social media post, interview or quote in which Germanotta said she was offering the reward "no questions asked."
A representative for Germanotta declined to comment on McBride's allegations.
On Feb. 24, 2021, Ryan Fischer was walking Lady Gaga's three Frenchies down a Hollywood street where three men drove a white sedan alongside him. Two of them got out and ambushed Fischer – whom Germanotta described as "forever a hero" – demanding he give them the dogs. When Fischer resisted, James Jackson shot him once with a .40-caliber handgun.
Jackson and his accomplices – Jaylin White and Lafayette Whaley – snatched two of the three dogs, hopped in the car and fled. The third dog, Asia, escaped and was later retrieved by Germanotta's bodyguard. White and Whaley pleaded guilty to robbery in August and were given prison sentences of four years and six years, respectively, according to the district attorney's office.
The three men did not know the dogs belonged to Lady Gaga, police have said.
Fischer suffered serious injuries. Those included a gunshot wound to the chest, which led doctors to remove a portion of his lungs. He described the attack in December when Jackson, the man who shot him, was convicted of attempted murder and inflicting great bodily injury, according to the district attorney's office. Jackson was given a 21-year prison sentence.
"It's hard to believe that it's nearing 2 years since I was taking Asia, Koji, and Gustav out for an evening stroll when – in an instant – I suddenly found myself fighting with everything I had to protect those dogs from being stolen," Fischer wrote in a statement he posted to Instagram. "But it wasn't enough: I was beaten, strangled, shot and left to die bleeding out on a sidewalk and gasping for my life. And Koji and Gustav were gone."
Germanotta was reportedly in Italy working on a film at the time.
The prosecutor who handled the dognapping and shooting case, Los Angeles County Deputy District Attorney Michele Hanisee, told The Post that the three robbers recruited McBride "to be the innocent lady who just happened to find the dogs."
They set up a drop, which was captured on video, Hanisee said. As McBride paced up and down a street in L.A., someone in a Jeep drove up, tied the dogs to a streetlight and took off. McBride immediately retrieved them, she added.
Police used surveillance footage from nearby businesses to trace the Jeep to a car rental place and an associate of Harold White, Jaylin White's father and McBride's longtime friend, Hanisee said. After she retrieved them from the streetlight pole, McBride contacted Lady Gaga's representatives, who instructed her to turn the dogs over to law enforcement at the nearest police station.
"It was clear everyone involved in the collection of the dogs has a connection back to Harold White," Hanisee said.
McBride originally faced two criminal charges in connection with the dognapping, but in a plea deal, prosecutors dropped one count of being an accessory after the fact.
In her suit, McBride said Lady Gaga made a "unilateral contract" by offering the $500,000 reward when she was desperate to get her dogs back. McBride said she accepted the offer and "fully performed her obligation under that contract when she returned the dogs."
Now, McBride said in her suit, she wants Lady Gaga to do the same.
The Washington Post's Meryl Kornfield and Andrew Jeong contributed to this report.