Crime
Former RMV manager, driving school owner charged for driving test bribery scams
Prosecutors say the scams were carried out at the Brockton RMV office.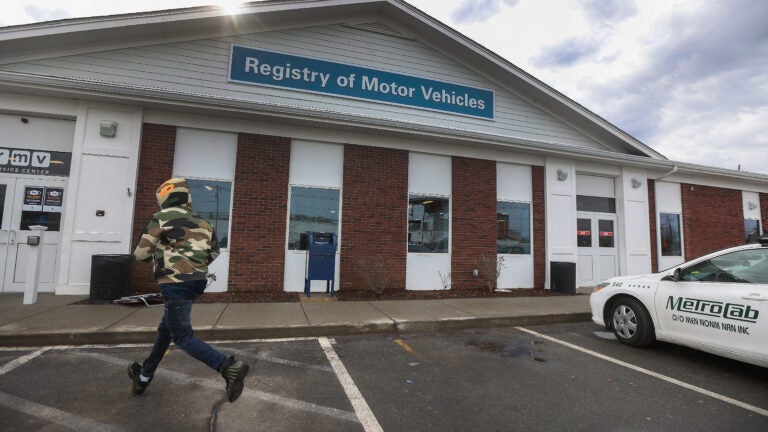 A former Registry of Motor Vehicles (RMV) manager and the owner of a driving school are facing charges for allegedly exchanging bribes so that passing scores would be given to applicants on driving tests that did not actually pass.
Both Mia Cox-Johnson, 43, and Estevao Semedo, 61 allegedly committed their crimes at the RMV office in Brockton.
Prosecutors say Cox-Johnson took money in exchange for giving passing scores on learner's permit tests for both passenger vehicle driver's licenses and Commercial Driver's Licenses.
While working as a manager at the RMV office in Brockton, she allegedly conspired to take money in exchange for agreeing to give customers passing scores on their multiple-choice learner's permit tests, even if they did not pass. The customers were told to specifically request paper tests instead of taking the tests on an RMV computer, and Cox-Johnson scored these tests, according to U.S. Attorney Rachael Rollins' office.
Cox-Johnson allegedly accepted $1,000 in cash on Dec. 28, 2018, from a friend on behalf of another person. The money was in exchange for giving a passing score to the person's relative, who had failed their permit test six times when taking it in their native language.
Prosecutors say that Cox-Johnson agreed to give the relative a passing score regardless of whether they actually passed the test. She did pass the test, which was given on paper in English, according to officials.
A customer came to the Brockton RMV office on Oct. 21, 2019, and took the three multiple-choice tests that they needed to pass in order to obtain a commercial learner's permit. Cox-Johnson allegedly accepted $200 in cash from a person to score the customer as having passed the tests, even if they did not actually pass. The applicant failed one of the tests, but Cox-Johnson scored them as having passed all three, prosecutors said.
Separate from Cox-Johnson, Semedo allegedly conspired to defraud the RMV into issuing licenses to applicants who did not pass their road tests. Semedo, the owner of a driving school, paid a road test examiner at the Brockton RMV to lie about certain applicants passing their road tests, prosecutors said.
Some of the applicants did not even show up to the RMV to take their tests, prosecutors said. As a result, the RMV mailed driver's licenses to unqualified applicants.
Cox-Johnson, 43, was charged with two counts of extortion under color of official right and one count of conspiring to commit extortion. Semedo was charged with one count of conspiracy to commit honest services mail fraud.
Last year, officials said hundreds of people were wrongly issued driver's licenses as part of a scandal at the Brockton RMV.
Newsletter Signup
Stay up to date on all the latest news from Boston.com