Crime
Her skeleton was found in the woods in Western Mass. Decades later, officials have finally identified 'Granby Girl.'
A combination of "old-fashioned police work and new-age technology" helped investigators name the young woman whose body was found in Granby in 1978.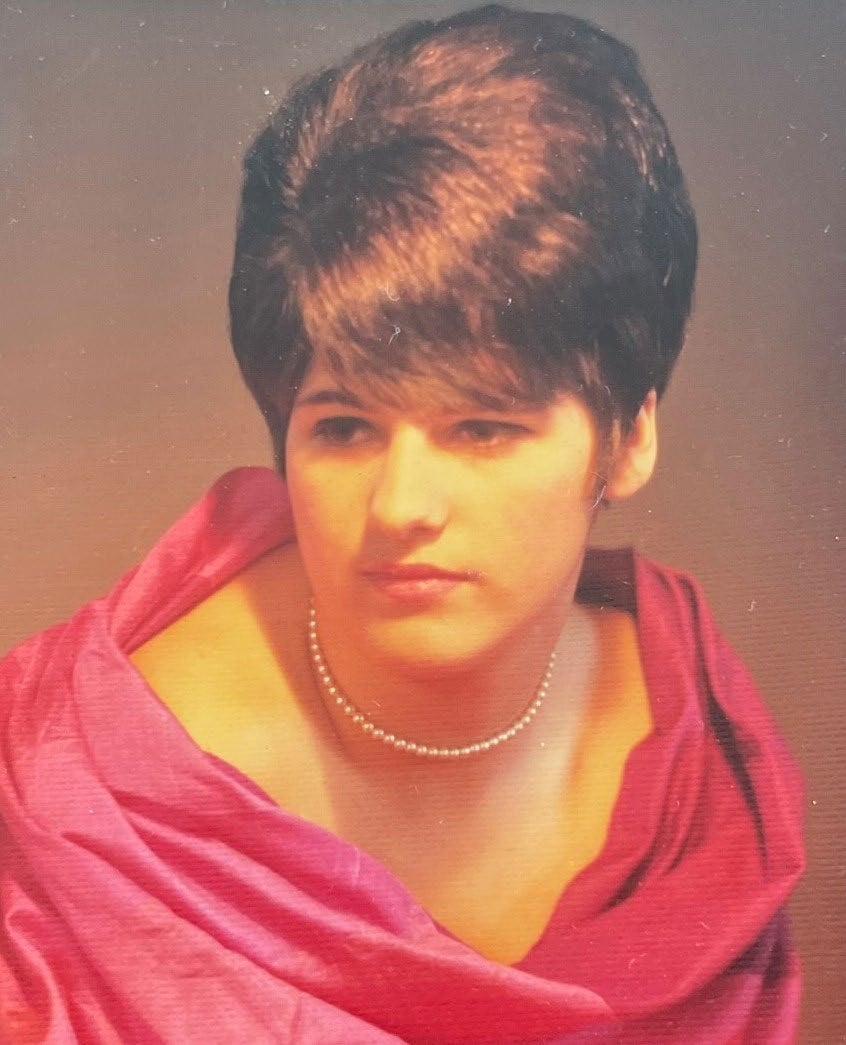 For nearly 45 years, she was known only as "Granby Girl," a young woman who had been shot in the head and whose skeletal remains were discovered on a logging road in Western Massachusetts.
Through a combination of "old-fashioned police work and new-age technology" in forensic genetic genealogy, authorities on Monday were finally able to give "Granby Girl" a name: Patricia Ann Tucker.
She was 28 years old when her body was found in Granby, a small town near Holyoke, in November 1978.
DNA information on Ancestry.com was crucial to the breakthrough, connecting law enforcement with Tucker's surviving family, Northwestern First Assistant District Attorney Steven Gagne explained during a press conference.
"Honestly, if the family hadn't decided to participate in that, I'm not sure where this investigation would be," he said. "But the stars just finally seemed to align and come together."
The 'big break'
According to Gagne, an autopsy had determined "Granby Girl" was likely between the ages of 19 and 27, and that she had died of a bullet wound to her left temple. Her death was ruled a homicide, and she was buried in town, first with a simple white cross, then later with a marker labeled "Unknown," followed by "in God's care."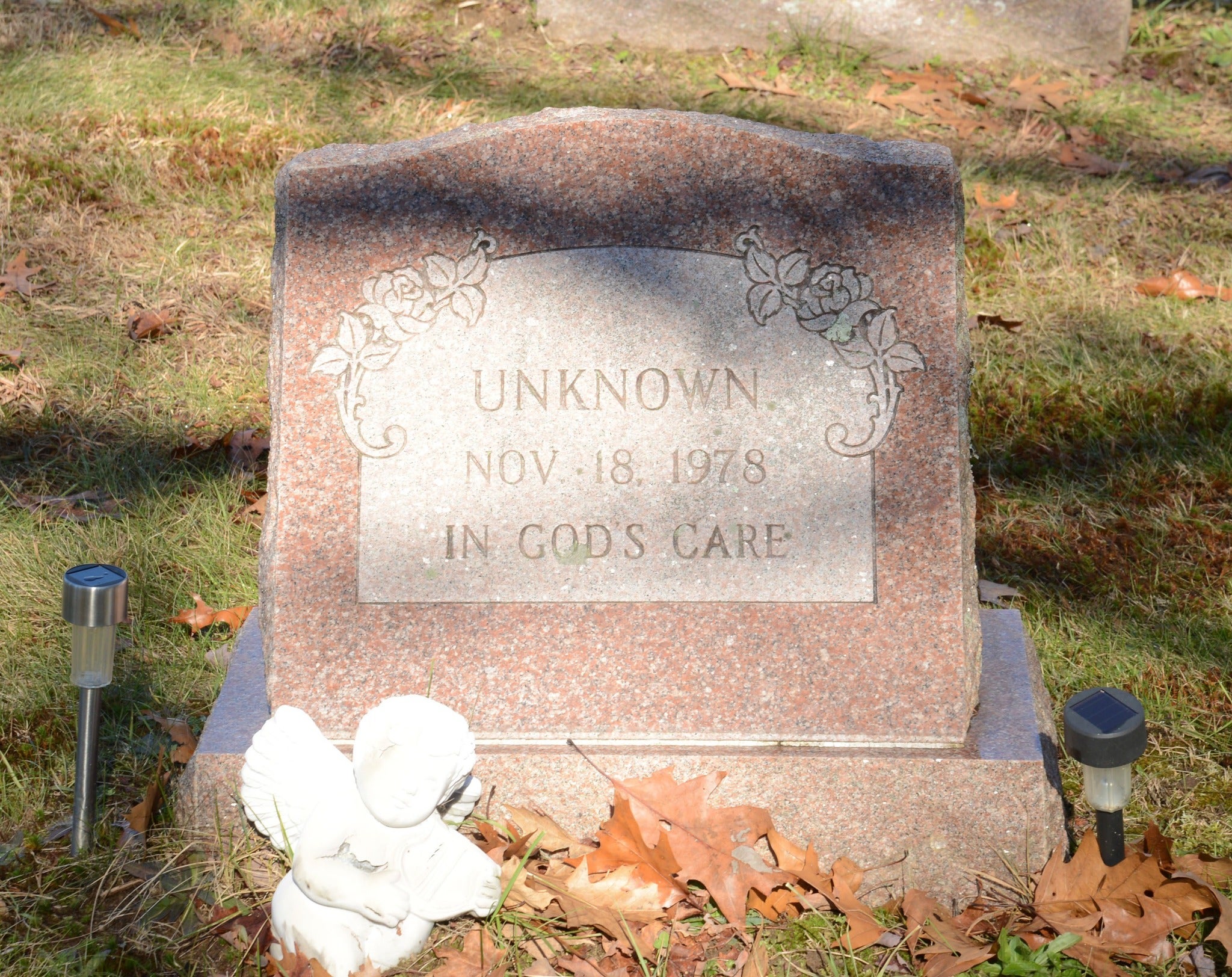 In March 2022, Massachusetts State Police detectives assigned to the Northwestern District Attorney's Office worked with the State Police Crime Laboratory and the Office of the Chief Medical Examiner to submit a biological sample to Othram, a forensic lab in Texas.
"On Jan. 23 of this year, just about six or seven weeks ago, the big break that investigators had been waiting for for decades finally came," Gagne said.
Othram identified a relative living in Maryland, a woman who told investigators that her aunt went missing in the 1970s. She led them to Tucker's adult son, Matthew Dale.
He had previously uploaded his DNA to Ancestry.com and was a match for "Granby Girl," according to Gagne. Dale, who was in attendance Monday, was just 5 years old when his mother disappeared.
"First I would like to say thank you to everyone in trying to identify my mother and wrapping your arms around her, especially the community of Granby," Dale said in a written statement shared by the DA's office. "Thank you for never giving up on her."
Tucker's husband a 'strong' person of interest
Tucker was married to a man named Gerald Coleman and living in East Hampton, Connecticut, around the time she went missing, according to Gagne. She used the last name Coleman at the time, though authorities have opted to use her maiden name to honor her family's wishes, he said.
Dale told police that around the time his mother disappeared, Coleman dropped him off with a woman named Laura Holmes in Chicopee. After several days with no word from Tucker or Coleman, Holmes contacted authorities, and Dale was ultimately reunited with his birth father, Gagne said. Dale never saw his mother or Coleman again.
"The investigation into Patricia's disappearance has thus far revealed no record whatsoever of Gerald Coleman ever reporting his wife Patricia missing," Gagne said, later adding, "One might expect that your own spouse would report you missing."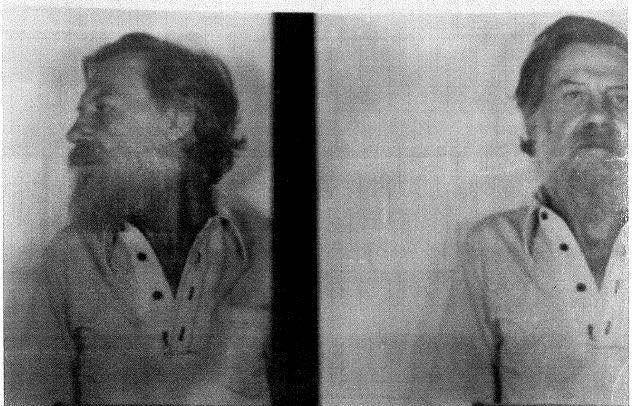 Investigators learned that Coleman had previously been arrested in Connecticut in 1968 for attempted kidnapping, aggravated assault, and carrying a firearm. In 1995, he was convicted in Hampden County Superior Court of rape, indecent assault and battery, and assault with a dangerous weapon. He died in state prison in 1996.
"Gerald Coleman, although deceased, is certainly at a minimum a person of strong interest in Patricia's disappearance and death," Gagne said.
The murder investigation remains active, he said, adding that officials are looking to speak with anyone who knew Tucker at any point in her life, but especially during her marriage to Coleman.
"Until a couple of months ago, we didn't even know who Patricia was," Gagne said. "And in any investigation, knowing who the person who lost their life was, knowing who was in their circle, who was in their lives — that more often than not leads you to the person who had something to do with their death or at least who knows something about their death."
Anyone with information can call the Granby Police Department at 413-467-9222, email Det. James White at [email protected], or submit a message through the department's website.
"As law enforcement and as prosecutors, there's just this inherent sense, this desire to solve the case," Gagne said. "It's wanting to find out what happened, but from a human perspective, we know that this was a young lady, and we didn't know at the time, but she had family. We didn't know whether she had children, but she did. And we suspected that there may be people out there with lingering questions."
In his statement, Dale reflected on finally having some answers in his mother's disappearance, more than 44 years later.
"It's a lot to process, but hopefully, the closure can begin now," he said.
Newsletter Signup
Stay up to date on all the latest news from Boston.com