Crime
Man held without bail after allegedly shooting significant other, killing 14-year-old stepson in Brockton
Justelino Resende, 38, pleaded not guilty Tuesday to charges of murder, possession of a firearm, and two counts of assault with attempt to murder.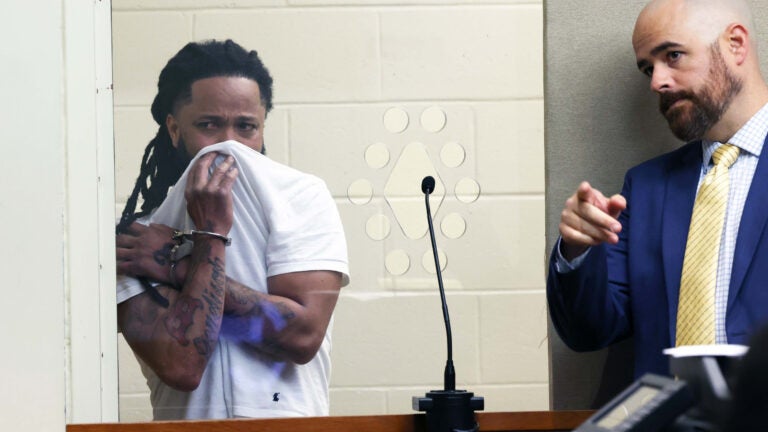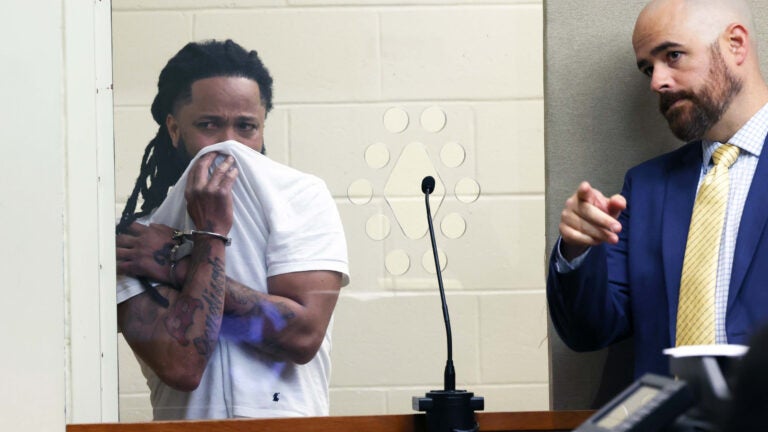 A Brockton man, who has been accused of shooting his significant other and fatally shooting his stepson, was ordered held without bail Tuesday, officials said.
Justelino Resende, 38, pleaded not guilty to charges of murder, possession of a firearm, and two counts of assault with attempt to murder, according to a release from the office of Plymouth County District Attorney Timothy J. Cruz.
Brockton police responded to a report of a shooting at 93 Tribou St. on Tuesday shortly before 2 a.m. and found two victims suffering from apparent gunshot wounds, prosecutors noted.
A 14-year-old-boy, identified as Nehemiah Cepeda, was transported to Good Samaritan Hospital where he was pronounced dead.
The other victim, identified as 39-year-old Felicia Cepeda Williams, was taken to Boston Medical Center where she remained in treatment.
An subsequent investigation by local and state police led authorities to arrest Resende.
The district attorney's office identified Cepeda Williams as Resende's "female companion" and Nehemiah, Cepeda Williams's son, as his stepson.
Prosecutors in court said Resende and Cepeda Williams had an on-and-off relationship for 13 years, and Resende had helped raise Nehemiah since he was 2, The Boston Globe reported.
A girl who identified Resende as her stepfather made the 911 call to police early Tuesday morning and told them that he had killed her brother, prosecutors said, as reported by the Globe.
Resende and Cepeda Williams reportedly had a fight Monday night, which resulted in him packing his things and leaving. He came back later that night with a gun, the girl and other children at the home told authorities, as reported by the newspaper.
Cepeda Williams was sleeping in her bedroom, and the boy was sleeping in her closet, which is something he did often, the Globe report noted.
Resende allegedly fired several shots before reaching the room — where he fired another shot in the closet to scare Cepeda Williams, unaware that the 14-year-old was in there — and then shot her twice, the newspaper reported.
Daniel Pond, a lawyer representing Resende, reportedly told Judge Brian Palmucci that his client is "still suffering and he is still absolutely tormented by everything that has happened. This is a man in crisis, right now, as he was last night."
The attorney added that Resende did not intend to kill the boy and showed remorse as soon as he realized what had happened, adding, "This is, of course, a turning point in his life," the Globe reported.
Resende's next scheduled court appearance is April 27. An investigation remains ongoing, officials said.
Newsletter Signup
Stay up to date on all the latest news from Boston.com