Crime
Man charged in Bedford cold case murder allegedly offered to pay witness to provide false testimony
Arthur Massei, 77, was arraigned last year for the 1971 murder of Natalie Scheublin.
Arthur Massei, a 77-year-old man arraigned last year for a 1971 cold case murder, has now been indicted for allegedly offering to pay a witness to provide false testimony, threatening a woman to help him, and attempting to collect loansharking debts he was owed, all while being held behind bars before his upcoming murder trial.
Massei, who was arraigned last March for the murder of Natalie Scheublin in Bedford, was indicted on Tuesday for the series of new crimes that he allegedly committed while being held without bail at the Middlesex Sheriff's Office in Billerica. Authorities say he sent several letters threatening the woman to assist him and instructed multiple outside parties to collect several illegal debts he was owed.
"With these indictments today, we allege that Arthur Massei took premeditated, purposeful steps to try to obstruct justice by seeking to procure false testimony in his upcoming murder trial," Middlesex District Attorney Ryan Marian said in a statement. "We take allegations of intimidation and threats very seriously and these additional charges reflect that."
In October of last year, the Middlesex district attorney's Cold Case Homicide Unit, working with Massachusetts State Police and Bedford police, discovered Massei had sent a series of letters to the woman, including ones containing threats if she did not fulfill his asks.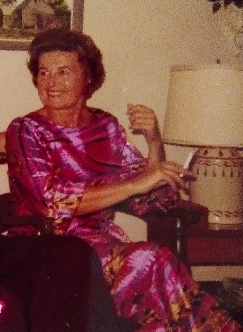 "Threats included that the defendant would send a third party to do the woman harm and that the defendant himself would get to her 'like a bullet,'" the district attorney's office said in a release.
"In reviewing the letters he had authored, investigators discovered that the defendant had asked for assistance recruiting someone who would pretend to be a witness, and who would be willing to testify falsely that she had information that the defendant had been framed for murder," the DA's office added. "Massei allegedly offered to pay $1,000 to a witness who would offer such fictitious testimony, and provided detailed instructions about what the witness should say, including what she had heard, who she had heard it from, and where she was when she heard it."
Massei also allegedly instructed several third parties to collect illegal debts he was owed from money he had loaned prior to his 2022 arrest. Authorities say that Massei doled out loans with illegally-high interest rates, some involving 100% increases after a single month.
"After his arrest on the murder charge, the defendant allegedly directed others by letter to collect on these illegal debts, including instructing the recipient of one of his letters to approach a loansharking victim as soon as she received her government check, before the victim could spend the money on herself," the district attorney's office said.
Massei was arraigned and held without bail March 22, 2022, for his first-degree murder charge and was indicted on Tuesday for the series of new charges: solicitation to suborn perjury in a capital case, attempted extortion, solicitation to commit usury, and threatening to cause physical injury or death.
Officials say the next date in Massei's case is May 3.
Newsletter Signup
Stay up to date on all the latest news from Boston.com