Crime
Boston man accused of trying to throw 'imposter' wife into Fort Point Channel
A judge ordered that Jonathan Pinney undergo a mental health evaluation after allegedly trying to throw his disabled wife into the water.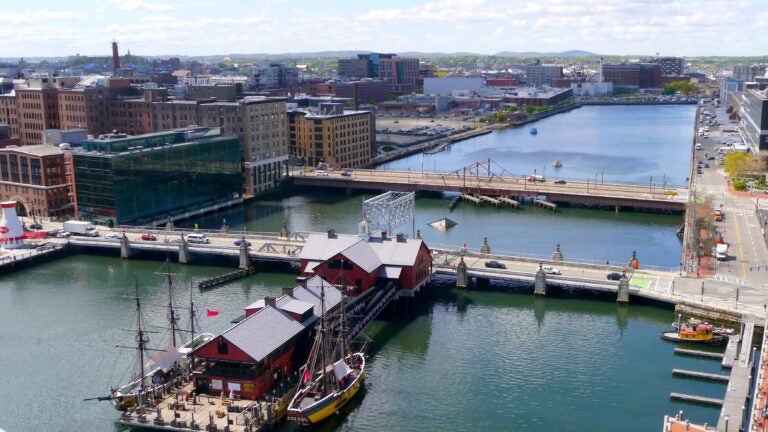 A judge ordered that a Boston man undergo a mental health evaluation last week after he allegedly attempted to throw his wife into the Fort Point Channel.
Jonathan Pinney, 38, has been charged with assault and battery on a family or household member and assault and battery on a disabled person, Suffolk District Attorney Kevin Hayden's office announced. Pinney was sent to Bridgewater State Hospital for a 20-day clinical evaluation.
Just before 3 p.m. last Wednesday, Boston police responded to the area of Summer and Melcher streets for a 911 call about an assault in progress. A witness told officers that he saw Pinney lift the victim from her wheelchair and attempt to throw her over the railing into the Fort Point Channel. The victim confirmed the witness's account. Officers noted that she was shaking trying to catch her breath.
Soon afterwards, police stopped a man matching the description provided by the victim and the witness near the intersection of Summer and High streets, officials said. They confirmed Pinney's identity and arrested him. Pinney told officers while being booked that he believed his wife was an "imposter" and was attempting to "dump her" into the channel.
Pinney has a criminal history in Illinois, California, and Arkansas, officials said. He is scheduled to appear in court on April 4.
The victim was transported to Tufts Medical Center for treatment.
In a statement, Hayden noted that Pinney's alleged actions could have been deadly. It was 42 degrees in Boston at the time of the incident.
"Considering the air and water temperatures Wednesday, along with the victim's disability, we would likely be looking at a far more tragic scenario had this man been successful in his stated intent," Hayden said in a statement.
Newsletter Signup
Stay up to date on all the latest news from Boston.com