Crime
20-year-old Abington man charged for alleged hit-and-run in Bridgewater
Ryan Dinocco allegedly hit a 19-year-old woman with his car and then fled the scene.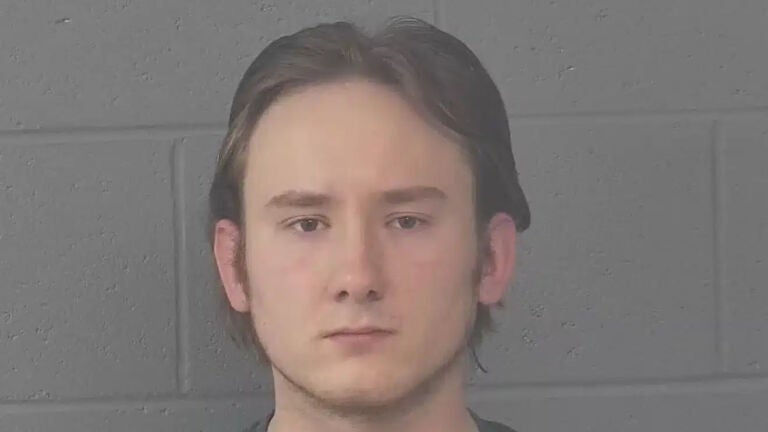 Bridgewater police arrested and charged a 20-year-old Abington man Monday for allegedly hitting a 19-year-old woman with his car and then fleeing.
Police said in a news release that on Friday, March 17, they received calls reporting that a pedestrian had been hit by a car around 5:15 p.m.
Police said they responded to 71 Burrill Ave. and found a 19-year-old woman who had been struck by a car. She was injured and was taken to a hospital but has since been released.
Witnesses told police that the car involved in the crash stopped briefly but then sped away. Police said they searched the area but didn't find the suspect.
As part of their investigation into the crash, detectives analyzed video evidence to find the vehicle. Once they had a still of the suspect vehicle, police said they shared it on social media and asked the public for help identifying the car and its owner.
Tips helped police identify the suspect vehicle as a 2007 Lincoln MKZ and Abington resident Ryan Dinocco as the driver allegedly involved in the incident. When police looked at Dinocco's car, they said they found damage consistent with the crash.
Bridgewater police arrested Dinocco at his home Monday afternoon. He is charged with leaving the scene of an accident with personal injury, negligent operation of a motor vehicle, improper operation of a motor vehicle, speeding at a rate greater than reasonable, and a marked lanes violation.
Dinocco is set to be arraigned in Brockton District Court on Tuesday.
The Bridgewater Police Department said it is grateful for the community members who helped them in their investigation over the last few days.
Earlier this month, four college students were injured in a hit-and-run crash in New Hampshire. Late last month, a Canton man died as a result of a hit-and-run crash in Needham.
Newsletter Signup
Stay up to date on all the latest news from Boston.com