Crime
Man pleads guilty to abandoning dog in a dangerous spot on a Revere beach
Meanwhile the dog, renamed Horus, now has "got the best dad in the world."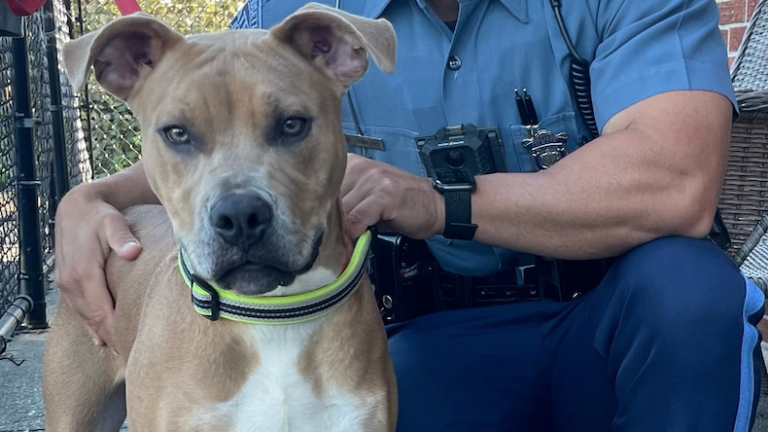 A 27-year-old Revere man arrested two years ago for allegedly chaining his dog to a pole in a dangerous spot on a local beach pleaded guilty to animal cruelty charges Wednesday morning.
And while his previous owner faces punishment, the pit bull mix is now living his best life, climbing mountains and often featured on Instagram.
On Aug. 29, 2021, Elias Pacheco-Rosario abandoned his 50-pound pit bull mix, who he named "Killer," on Short Beach. He chained the dog to a steel rod and attached a rock to his collar to prevent him from escaping, police said.
Officials quickly found Killer and brought him to a local shelter, Oceanview Kennel and Pet Resort, where the dog was eventually adopted and renamed "Horus."
Using several different angles of residential surveillance footage, police then identified Pacheco-Rosario as the suspect and arrested him on Sept. 3, 2021.
"[He] walked away, leaving the dog to the mercy of the next high tide," Massachusetts State Police said when Pacheco-Rosario was first arrested. "Had the dog not been found, he could have become submerged when the tide came in."
Pacheco-Rosario reportedly told police during an interview that he did so because he felt he could no longer keep the dog.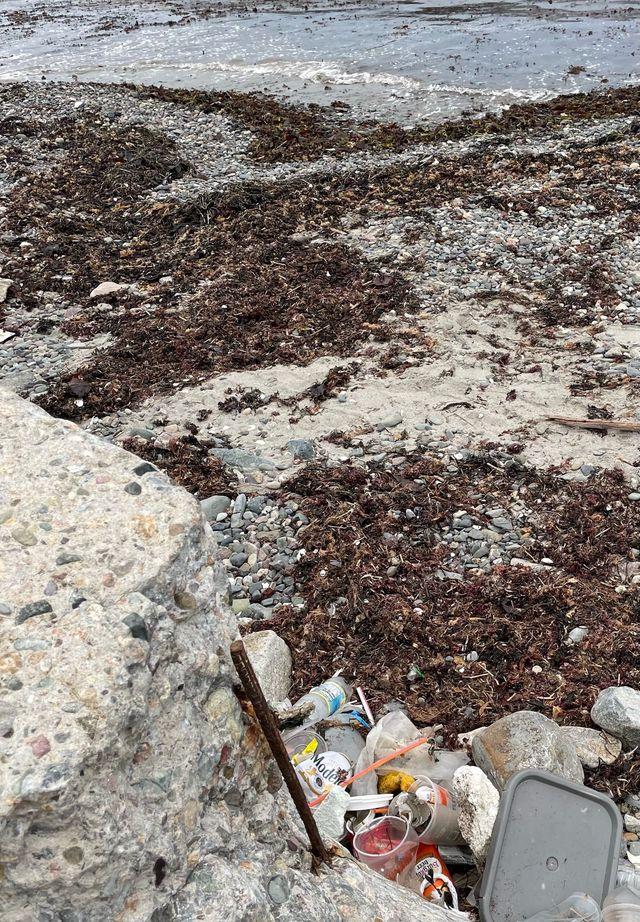 Prosecutors also used the footage in Chelsea District Court on Wednesday, which showed Pacheco-Rosario walking with the metal chain collar and leash that were found with the dog. While the 27-year-old admitted to abandoning the dog, he disputed where exactly the dog was left.
Per his plea agreement, imposed by the district court's judge, Pacheco-Rosario will face two years' probation, have to complete an online animal cruelty course, and is prohibited from owning any pets.
But some feel this punishment is insufficient.
"I am beyond aggravated with the outcome of [the case]." said Lisa Cutting, owner of Oceanview Kennel and Pet Resort. "What did he get? He got a slap on the wrist and lollipop out the door."
Cutting says that once she received Horus, she spent thousands of dollars on medical treatment and trainings, having to essentially "teach him how to be a dog again."
Horus was eventually adopted in December 2021 and can now be seen living a happy life on Instagram, where his current owner, Bobby Shannon, posts photos and videos of Horus climbing mountains and going on walks. Shannon says that he and Horus have climbed over 10 mountains — some over 4,000 feet — and that the pooch is doing better than ever before.
"Everywhere I go with him is a blast," Shannon said. "He's a very smart dog, almost too smart sometimes."
The duo plan to go hiking in a couple weeks, where Shannon expects Horus to "pull [him] right through the whole thing."
"He's got the best dad in the world," Cutting added. "This dog is living what a dog's life should be."
Newsletter Signup
Stay up to date on all the latest news from Boston.com