Crime
NH woman seriously injured in car crash police suspect was a road rage incident
The crash happened on Route 12 in Westmoreland.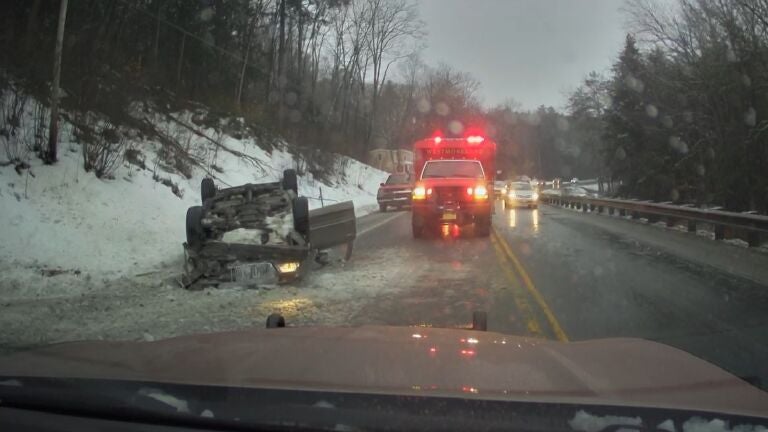 A New Hampshire woman was seriously injured in a Saturday car crash in Westmoreland that police suspect was a road rage incident, New Hampshire State Police said in a news release.
Police responded to the two-car crash on Route 12 at 4:42 p.m. They said their initial investigation determined that 34-year-old Katey Young was driving a Mercury Grand Marquis when she tried to pass a Chevy 1500 pick-up driven by 17-year-old Marshall Carrier and the vehicles collided.
Young, a Walpole, N.H., resident, lost control of her car and drove off the south side of the road into an embankment, police said. Her car then rolled over onto its roof. First-responders took her to a hospital with serious but non-life-threatening injuries, officials said.
Carrier, a Claremont, N.H., resident, also lost control of his vehicle. The truck sustained "disabling damage" from the crash, police said, but Carrier was uninjured.
Police said they are still investigating the crash, and that they are investigating it as a road rage incident. They have yet to announce any charges.
Anyone who saw the crash or has information about it is asked to contact Trooper Troy Couillard at (603)223-2162 or [email protected]
Newsletter Signup
Stay up to date on all the latest news from Boston.com