Crime
Police search Revere wetlands as part of Harmony Montgomery homicide investigation
Authorities from both Massachusetts and New Hampshire searched the marsh on Friday morning.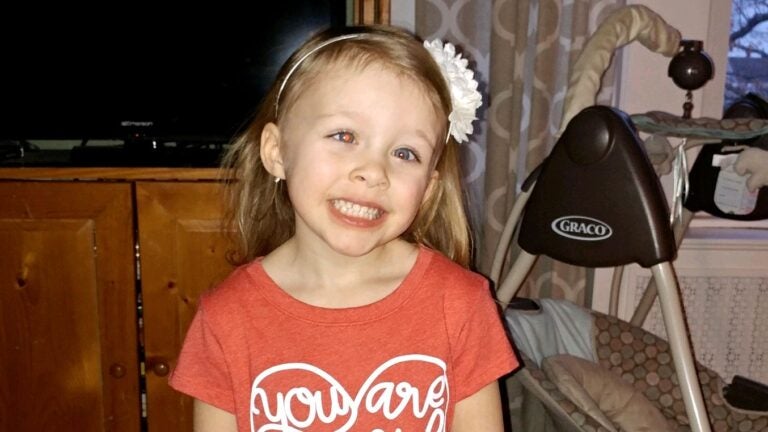 The search for answers in the alleged homicide of Harmony Montgomery, the New Hampshire girl now presumed dead who was last seen alive in 2019 when she was 5 years old, prompted authorities to search wetlands in Revere on Friday morning.
In an email at 11:23 a.m., Massachusetts State Police spokesman Dave Procopio told reporters that troopers and police from Manchester, New Hampshire were actively searching the marsh along Route 107 (Lynn Marsh Road) in "furtherance of the investigation into the disappearance, and presumed death, of Harmony Montgomery."
"Today's search, which began shortly after 9 a.m., was prompted by information developed by investigators," Procopio wrote. "The search is being conducted by 18 troopers assigned to the Massachusetts State Police Special Emergency Response Team — a unit trained in search operations in difficult terrain and environments — along with four MSP K9 Unit teams, the MSP Drone Unit, members of the State Police Detective Unit for Suffolk County, and members of the Manchester, N.H., Police Department.
"No further information is being released at this time," he added. "We will update once search operations have concluded."
Harmony was the center of an unusual missing child case in late 2021 that later evolved into a homicide investigation.
In October, authorities alleged her father, Adam Montgomery, killed her in December 2019 when he repeatedly struck her in the head with a closed fist.
Her body has never been found.
In a joint news release Friday, New Hampshire Attorney General John Formella and Manchester Police Chief Allen Aldenberg cautioned against "any speculation related to the potential results" of the search in Revere.
"The search for Harmony continues and law enforcement is still requesting the public's assistance in locating her remains," the officials said. "If you have any information regarding her murder or the location of her remains, please call or text the 24-hour tip line dedicated to Harmony Montgomery's rescue at 603-203-6060."
Adam Montgomery, of Manchester, is currently in law enforcement custody. He is charged with second-degree murder, falsifying physical evidence, abuse of a corpse, and tampering with a witness.
Investigators said last year they believe Harmony was killed on or around Dec. 7, 2019, and allege that between that date and March 4, 2020, her father falsified "physical evidence for purposely altering, destroying, concealing, or removing the body of Harmony Montgomery with a purpose to impair its verity or availability in an official proceeding or investigation."
Additionally, officials alleged Adam Montgomery abused Harmony's body with the purpose of "unlawfully removing, concealing or destroying the corpse."
The charges arrived nearly a year after Harmony's mother, Crystal Sorey, raised concerns she had not seen her daughter in more than six months. Sorey had lost custody of Harmony, who was blind in one eye, in 2018.
Material from previous Boston.com stories was used in this report.
Newsletter Signup
Stay up to date on all the latest news from Boston.com