Crime
Groveland police ask for help identifying woman who allegedly abandoned a puppy in an alleyway
The Australian shepherd puppy was abandoned near an animal rescue.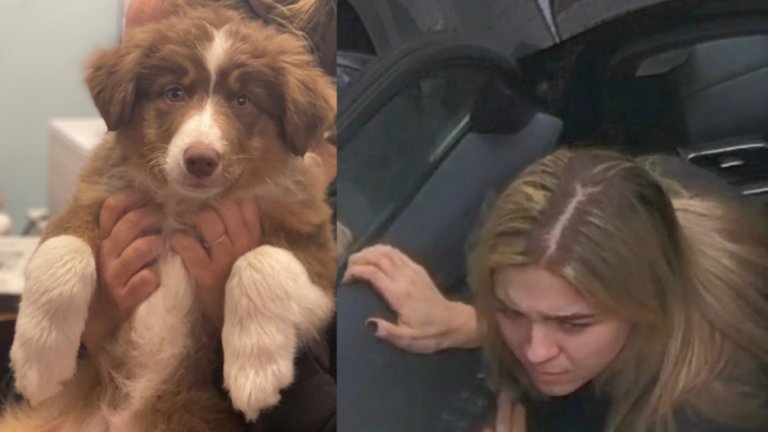 Update: Groveland police have identified a suspect, a Groveland police spokesperson wrote in an email to Boston.com. They have not released a name, citing the ongoing investigation.
Groveland police are asking the public for help identifying a woman who allegedly abandoned a puppy in an alleyway outside of an animal rescue.
On Monday around 3 p.m., the woman allegedly abandoned an Australian shepherd puppy in an alleyway near Sweet Paws Rescue at 310 Main St., police said in a news release Tuesday.
The suspect was driving a black Mazda SUV when she abandoned the puppy, police said. She is blonde, and was last seen wearing a black Maine School of Law sweatshirt.
Police said they are investigating her for animal cruelty, but that the dog was not injured.
It is illegal in Massachusetts and in most states to abandon an animal. People found guilty of animal cruelty charges in the Bay State face up to seven years in a state prison and a fine of up to $5,000 for a first offense.
On Tuesday, two pit bulls that were abandoned in Salem last month were put up for adoption by the MSPCA after recovering from malnourishment for a month. A third will soon be put up for adoption.
Anyone who thinks they have information about this incident is asked to call Groveland police at 978-521-1212.
Newsletter Signup
Stay up to date on all the latest news from Boston.com