Crime
Man arrested in connection to violent Quincy home invasion
Three people suffered nonlife-threatening stab wounds.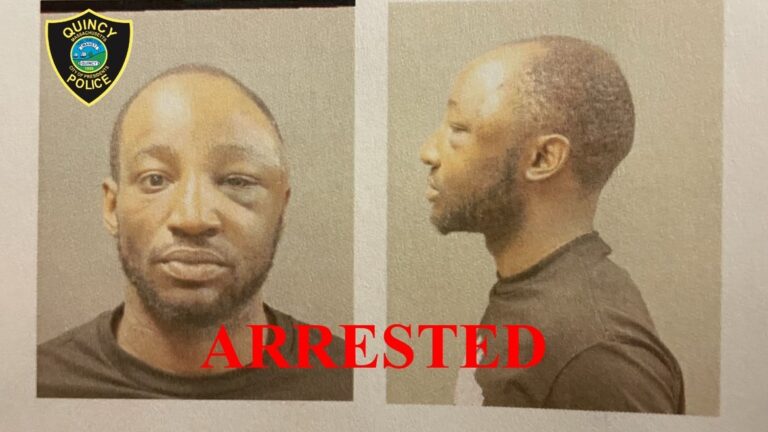 A man was arrested and is facing several charges in connection to a Sunday night home invasion in Quincy, according to authorities.
Shortly after 8:30 p.m., Quincy police received several reports of a possible home invasion with gunshots fired and people stabbed in the 400 block of Granite Street.
First responders located four people at the scene — three of whom had nonlife-threatening stab wounds.
Though there were reports of gunshots, no one appears to have suffered any gunshot wounds, police said.
Brewster Ambulance and Quincy Fire Department treated the three victims at the scene before transporting them to an area hospital. They were later released.
The suspect initially fled the scene, but Quincy police, with the assistance of state police, found and arrested Michael Campbell in Boston, the department noted in a release on Wednesday.
Campbell was expected to be arraigned in Quincy District Court on Thursday on the following charges: home invasion, armed assault to murder, carrying a loaded firearm without a license (second offense), carrying a firearm without a license (second offense), possession of a firearm without an FID card (subsequent offense), discharge of a firearm within 500 feet of a building, and possession of ammunition without an FID card.
Newsletter Signup
Stay up to date on all the latest news from Boston.com