Crime
DA responds to defense attorneys' claims in John O'Keefe murder case
Prosecutors pushed back on defense attorneys' claims of a conspiracy to frame Karen Read for the death of her boyfriend, Boston Police Officer John O'Keefe.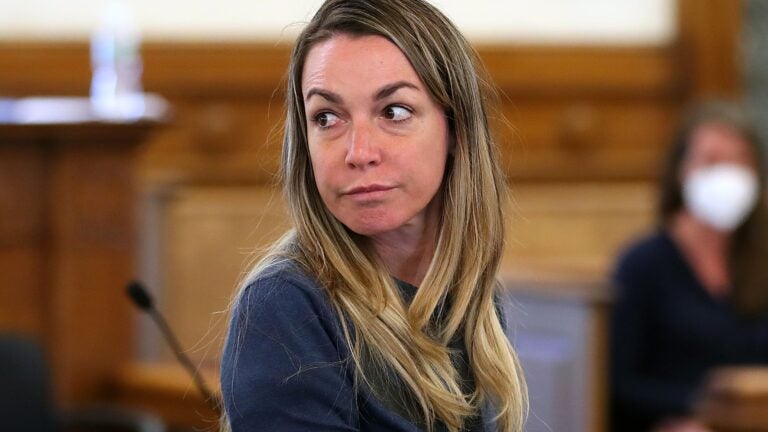 Prosecutors on Monday pushed back against defense claims that cellphone evidence will exonerate Karen A. Read, the woman accused of striking her Boston police officer boyfriend with her car and leaving him to die during a blizzard last year.
In a 34-page court filing obtained by Boston 25 News, Norfolk Assistant District Attorney Adam C. Lally accused Read's defense team of attempting a "fishing expedition" in pursuit of a conspiracy theory.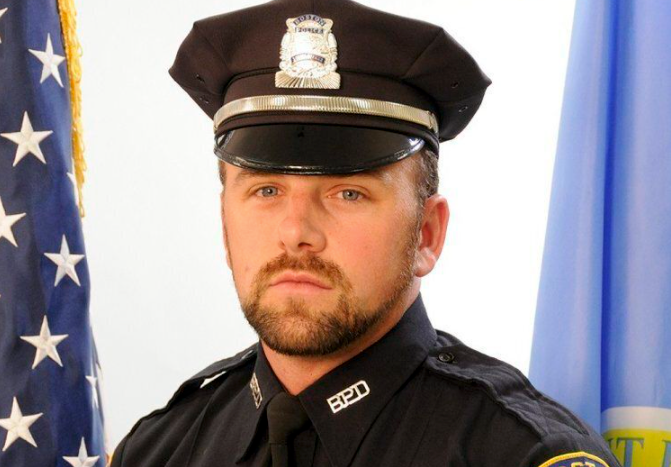 In the memo, Lally opposed a motion filed by Read's lawyers to examine a cell phone belonging to a witness in the case, arguing that the motion "merely assumes, through no evidentiary support, that such a wide-ranging conspiracy exists" between witnesses to frame Read for Boston Police Officer John O'Keefe's January 2022 death.
"Several of these witnesses barely knew one another prior to this incident, let … alone the victim, let alone the defendant they were so actively purportedly conspiring to frame," Lally wrote.
The case is due back in court on Wednesday, and Read's defense team declined to comment on the motion before then.
The allegations against Karen Read
Prosecutors allege that Read dropped O'Keefe off at a fellow Boston police officer's home at 34 Fairview Road in Canton shortly after midnight on Jan. 29, following a night of drinking.
According to Lally's memo, Read was seen on surveillance video consuming several drinks earlier in the night and possibly had a blood alcohol level between .13% and .29% around the time she allegedly hit O'Keefe. Read is charged with second-degree murder, motor vehicle manslaughter while driving under the influence, and leaving the scene of a collision causing injury and death.
She discovered O'Keefe's body in the snow outside the Canton home around 6 a.m. on Jan. 29.
Read's lawyers previously argued that O'Keefe's injuries suggested he was not hit by a car, but instead severely beaten and left for dead, according to Lally's memo. However, "the victim's medical records belie this characterization of his injuries," the prosecutor wrote, adding that a medical examiner testified that O'Keefe's body showed no signs of a fight.
Additionally, investigators noted a shattered tail light on Read's car and located pieces of red plastic matching the tail light in the snow near where O'Keefe's body was found, according to the memo.
What does the phone data say?
Read's defense team has pointed to a Google search for "ho[w] long to die in cold" — purportedly made by an after-party guest at 2:27 a.m. — as evidence of Read's innocence.
"This evidence unequivocally exonerates Karen, because it establishes that individuals who were in the house at 34 Fairview that night were aware that John was dying in the snow before Karen even knew he was missing," the lawyers previously argued.
Lally disputed that explanation, writing in the memo that Read directed the woman to Google, "'How long do you have to be left outside to die from hypothermia?', or something to that effect" after finding O'Keefe's body.
The timestamp came from a Write Ahead Log (WAL) file, which temporarily stores data before it is written into the database, Lally explained. In fact, phone data actually shows a search for a youth basketball website at 2:27 a.m., according to the memo.
Read's lawyers have also argued that O'Keefe's phone data indicates he entered the home and climbed stairs between 12:21 a.m. and 12:24 a.m., though Lally noted that O'Keefe had been using his phone for navigation and didn't arrive until later.
Further, the same phone data indicates that O'Keefe took several steps in the hours after he was pronounced dead, according to the prosecutor's memo.
"To call this data unreliable is an understatement," Lally wrote.
Newsletter Signup
Stay up to date on all the latest news from Boston.com