Crime
What happened when Brian Walshe was confronted on his alleged Google searches
Walshe, who is accused of murdering his wife, allegedly used his son's iPad to make a series of Google searches about dismemberment and disposing of a body.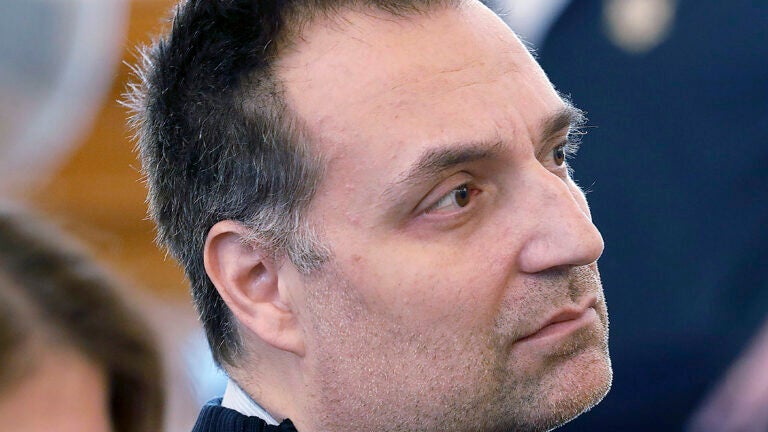 A key piece of evidence in prosecutors' case against Brian Walshe, the Cohasset man accused of murdering his wife earlier this year, is a series of disturbing Google searches he allegedly made in the hours after Ana Walshe was last seen alive.
The couple celebrated New Year's Eve by inviting a friend to their home for dinner. After that, prosecutors say Brian Walshe killed his wife, dismembered her body, and disposed of the evidence in various dumpsters around Greater Boston.
He's pleaded not guilty to charges of first-degree murder, misleading police, and improper conveyance of a human body.
Beginning in the early hours of New Year's Day, Walshe allegedly used his son's iPad for searches that ranged from "how long before a body starts to smell" to "dismemberment and the best ways to dispose of a body" and "hacksaw best tool to dismember."
According to court documents, Walshe had little to say when investigators confronted him about the searches during a Jan. 8 interview at the home of his lawyer, Tracy Miner.
An affidavit from Massachusetts State Police Trooper Connor Keefe, filed in Quincy District Court, reads:
"Brian offered no explanation other than the iPad belonged to his son. Trooper D. DiCicco asked if his 6 year old was of average intelligence and Brian stated, 'I'd like to think so'. When told that the searches had no misspelled words he offered no explanation. Attorney Miner offered the possibility that Ana had performed some of the searches on the iPad. I asked Brian to explain how the searches continued into the days that followed, well after he said Ana had left the home. Brian had no explanation and the interview was terminated by Attorney Miner."
During Walshe's arraignment in Norfolk Superior Court last week, Miner acknowledged the searches as "problematic" but pointed to other searches made, including a question about lottery winnings and a search for family vacation destinations.
Walshe is due back in court on Aug. 23.
Newsletter Signup
Stay up to date on all the latest news from Boston.com