Crime
Disgruntled resident allegedly poisoned about 50 fish in R.I. motor inn's koi pond
The motel's owners allege that resident Jeffrey Gronski killed the fish out of revenge after being asked to clean his walkway.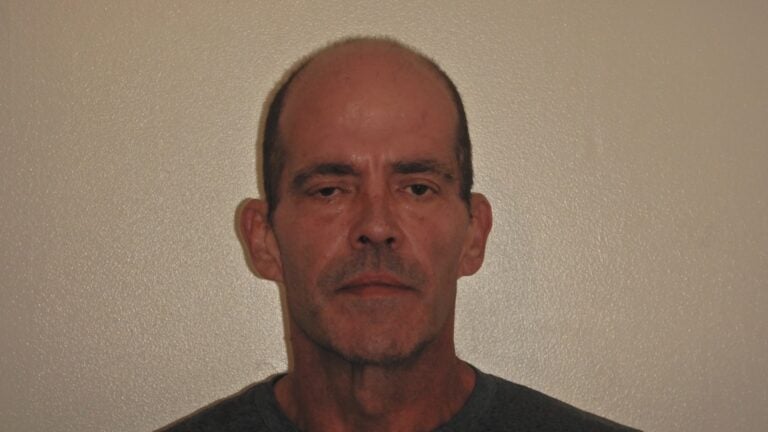 A long-term resident of Stone House Motor Inn in Rhode Island was arrested for allegedly poisoning around 50 fish with Miracle Grow Thursday, according to the Rhode Island Society for Prevention of Cruelty to Animals.
Jeffrey Gronski, 60, was arrested charged with malicious injury or killing of animals. He was released after being taken into custody and is currently awaiting trial, which is scheduled for August 17.
Heidi Weston Rogers, owner of the motel and a member of Foster Town Council, said in a Facebook post that Gronski had been a resident at Stone House Motor Inn at 162 Danielson Pike for six years.
When she and her husband, state Sen. Gordon Rogers, asked Gronski, who had been accumulating belongings on his walkway, to clean up, she said he chose to take out his frustration with the couple on their fish. He allegedly killed 18 koi fish and 30 large gold fish in the pond that Rogers had cared for for 15 years.
"Our manager, Rich, spends hours each day tending to the pond and the fish," Rogers said in the post. "My grandkids have grown up visiting the pond and love feeding the fish. I have raised most of them since they were just 5″ babies, and some of them are as large as 27″ now."
In response, Rogers said "some humans are just evil," and that she hopes the justice system — or "karma" — takes care of him. She also noted that the inn had surveillance cameras set up around the property.
Gronski's actions were intentional, she said.
"He knew how much time was spent on the pond and caring for the fish, and he knew how much they meant to us," she said, adding that this must have been his way to "get even."
Rogers made a second post after the fish were buried, and said she "still cannot believe that someone could be this cruel."
Newsletter Signup
Stay up to date on all the latest news from Boston.com