Crime
Karen Read says she's 'fighting for the truth' as judge rejects attempt to question witnesses on cellphone evidence
A judge shot down the defense team's bid to question two witnesses, but took another motion about their cellphones under advisement.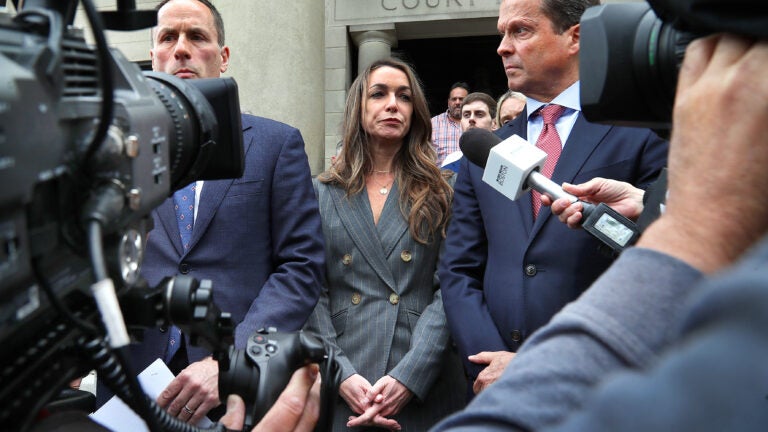 Prosecutors and attorneys for Karen A. Read, the woman accused of killing her Boston police officer boyfriend, were back in Norfolk Superior Court Wednesday, trading barbs about "fanciful" fact-finding and "sloppy" policing.
But standing on the steps of the courthouse after the hearing, the woman at the center of this dizzying murder case finally had her say.
"It feels we're the only ones fighting for the truth of what happened to John O'Keefe, and me and my family and my attorneys and my team have marshaled every resource to get to the truth," a tearful Read said in video captured by WCVB. "It just feels like no one else wants it."
The background
Prosecutors allege that on Jan. 29, 2022, Read struck O'Keefe with her car while dropping him off at a fellow Boston police officer's home in Canton after a night of drinking. But lawyers for the 42-year-old Mansfield woman have put forth a theory of their own, arguing that the evidence points to O'Keefe having been severely beaten and attacked by a dog inside the home.
Read, they claim, was framed.
"It is a credible theory. We believe at the end, it will be revealed to be the truth in this case," David Yannetti, one of her lawyers, said during Wednesday's hearing.
Prosecutors notched a victory as Judge Beverly J. Cannone shot down the defense team's bid to question two key witnesses, Brian Albert, who owned the home in Canton at the time, and his sister-in-law, Jennifer McCabe. Cannone took another defense motion to examine Albert's phone and McCabe's phone records under advisement.
Read's lawyers have suggested that phone data could clear their client's name, pointing to a Google search for "ho[w] long to die in cold" that McCabe allegedly made at 2:27 a.m., hours before O'Keefe's body was found. But prosecutors have challenged the defense team's interpretation of the timestamp, suggesting the search was actually made later that morning, and at Read's request.
'Fanciful' facts?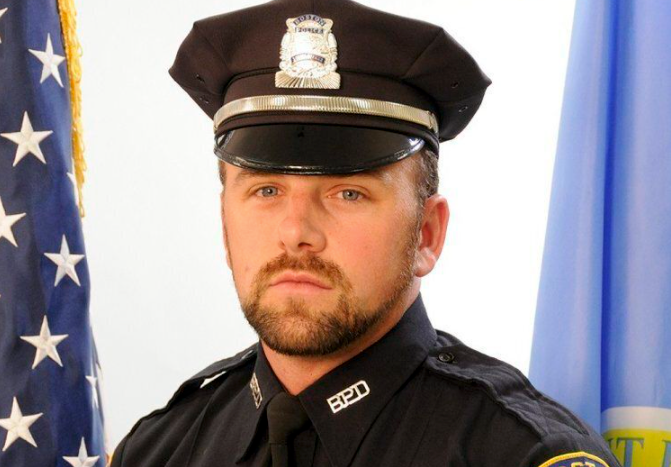 Alan Jackson, one of Read's lawyers, said her legal team has a "good faith belief" that the cellphone information they're seeking would be relevant and essential to her defense.
"What is the commonwealth so desperately afraid of?" he asked. "They seem to be desperately fearful that we're actually going to get to the truth of what actually happened on Jan. 29, 2022."
Norfolk Assistant District Attorney Adam C. Lally, who has accused the defense of a "fishing expedition," was quick to dispute Jackson's claim.
"This isn't a situation where the commonwealth is afraid of evidence being produced," Lally said. "It's simply that counsel and the defendant need to comply with the rules and need to actually state actual facts and actual evidence, as opposed to the fanciful facts section that's been submitted to the court."
Jackson retorted: "Everything that we suggested is supported by the data, the evidence, and the facts. The commonwealth's theory is supported by conjecture and really bad policing."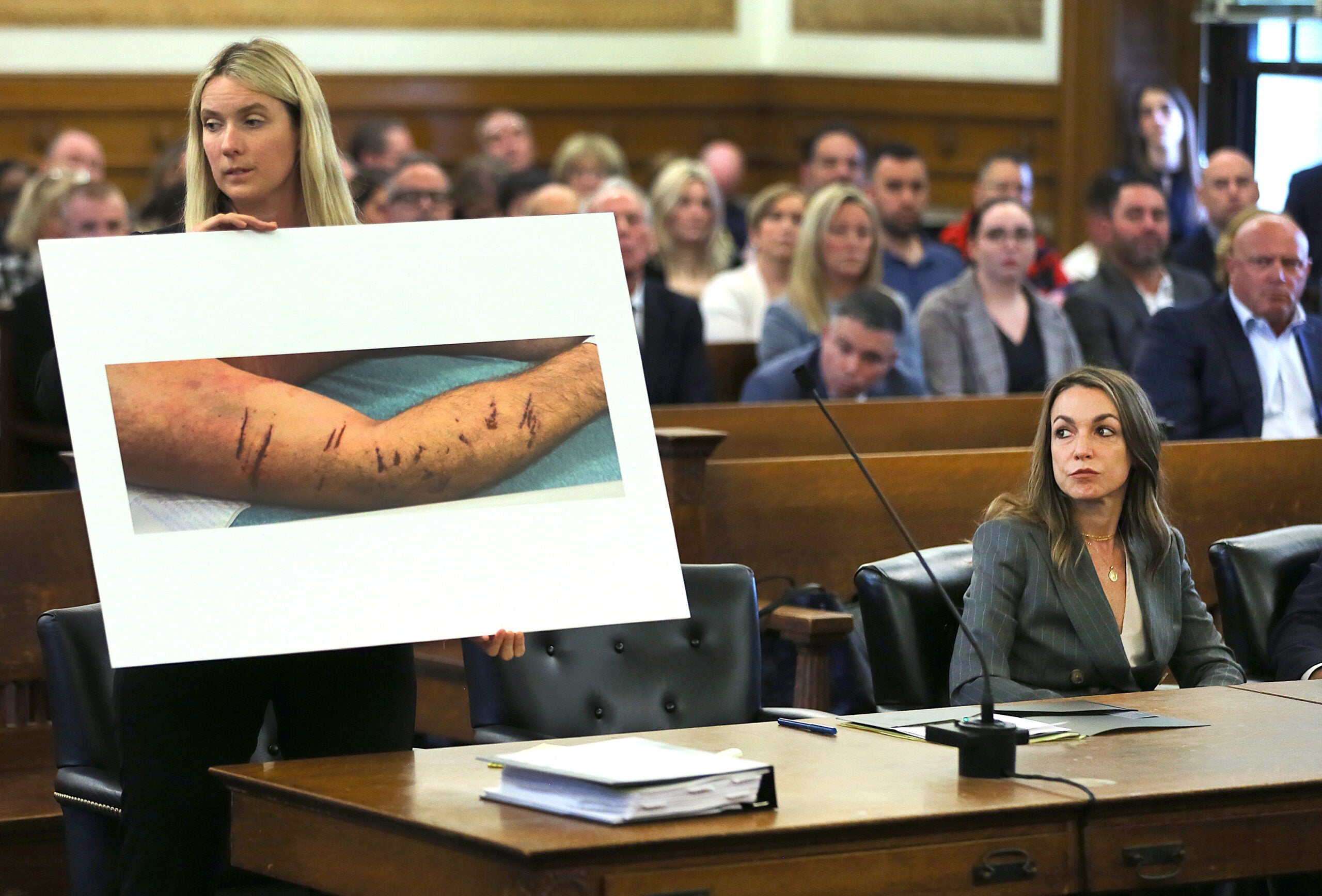 Jackson later doubled down in his attack on the police investigation into O'Keefe's death, specifically referencing O'Keefe's phone data.
Lally has sought to undermine the defense team's claim that the phone data indicates O'Keefe entered Albert's home that night, noting that the same data also shows O'Keefe taking several steps long after he'd been declared dead.
Jackson argued that those posthumous steps instead reflect a police officer walking around with O'Keefe's phone in evidence, telling the court, "that was incorrect policing, sloppy policing."
Read: 'I tried to save his life'
Standing outside the courthouse following the hearing, Jackson maintained that his client is "an innocent woman."
Asked directly if she killed O'Keefe, Read replied: "We know who did it. … And we know who spearheaded this cover-up."
Someone then asked Read why she admitted to killing O'Keefe, seemingly referencing prosecutors' allegation that Read repeatedly told a paramedic, "I hit him," after discovering O'Keefe's body. Jackson disputed the characterization, responding: "She didn't admit to it; she didn't admit to anything close to that."
"I tried to save his life," Read said as her supporters applauded. "I tried to save his life at six in the morning. I was covered in his blood. I was the only one trying to save his life."
Read is due back in court for a pretrial hearing on July 25.
Newsletter Signup
Stay up to date on all the latest news from Boston.com