Crime
Man accused of killing couple on NH walking trail facing new charge
Logan Clegg is accused of falsifying evidence on his laptop in the days after he allegedly killed Stephen and Djeswende Reid.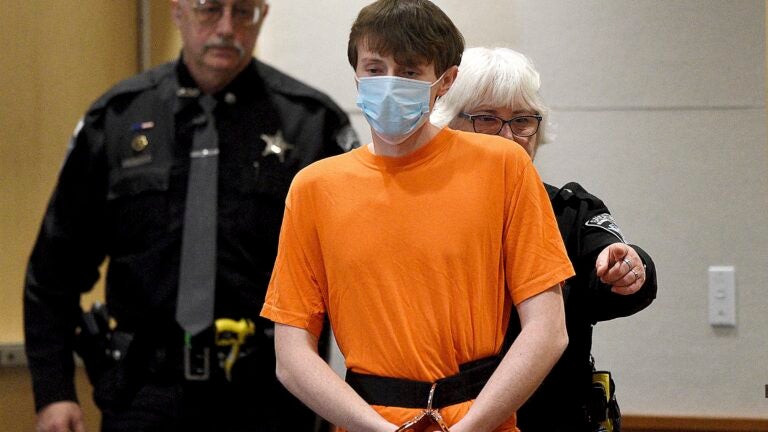 The 27-year-old drifter accused of shooting a Concord, N.H. couple to death on a wooded trail last spring is facing a new felony charge for allegedly falsifying evidence on his laptop days after the killings, New Hampshire officials announced Tuesday.
Logan Clegg was formally indicted in January for second-degree murder and other charges in the April 18, 2022 deaths of Stephen Reid, 67, and Djeswende "Wendy" Reid, 66.
The retired couple had left their home for a walk near the Broken Ground Trails three days prior, but never returned.
Police encountered Clegg while searching for the Reids on April 20; he'd been living in the woods and identified himself as "Arthur Kelly," the Associated Press reported. Two days later, police returned and found the campsite abandoned, though there were shell casings similar to those found at the crime scene.
Last week, the Merrimack County Grand Jury indicted Clegg on one additional Class B felony count of falsifying physical evidence, New Hampshire Attorney General John M. Formella and Concord Police Chief Bradley Osgood said in a news release.
The indictment alleges that Clegg, believing an official investigation was about to begin, "altered, destroyed, concealed, or removed" information from his laptop on April 21, 2022 — the same day investigators discovered the Reids' bodies, each with multiple gunshot wounds.
Police later tracked Clegg down to South Burlington, Vermont, where he was arrested in October. He waived his arraignment following his indictment in January, and the jury selection for his trial was scheduled for July 10, with the trial to begin the following day, The Boston Globe reported at the time.
Clegg continues to be held without bail.
Newsletter Signup
Stay up to date on all the latest news from Boston.com