Crime
Dave & Buster's to pay over $275,000 for breaking child labor and meal break laws
The restaurant arcade company was cited for employing minors without permits, making them work later than the state allows, and not letting employees take meal breaks.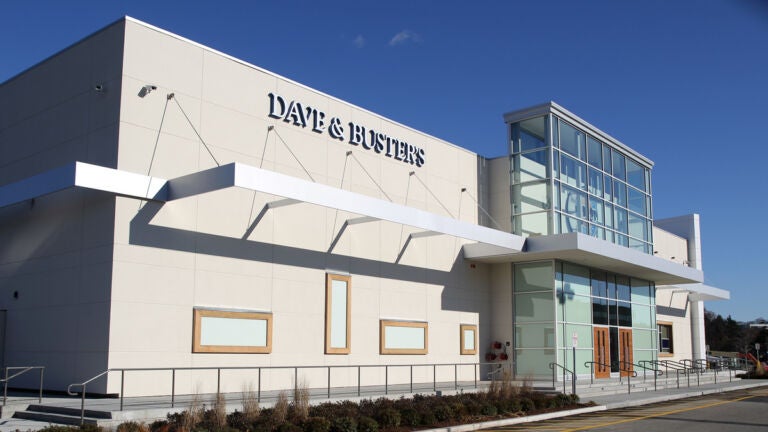 Massachusetts Attorney General Andrea Campbell has reached a settlement with Dave & Buster's in which the company will pay over $275,000 for breaking state child labor and meal break laws.
The restaurant arcade company has accepted three citations, the AG's office said in a release Thursday. The citations are for failing to provide state-mandated meal breaks, employing minors without work permits, and having minors work later than the state allows.
The over $275,000 that Dave & Buster's agreed to pay includes penalties and compensation for more than 800 employees, the release said.
"When companies violate our laws to protect workers, including meal break and child labor violations, they create unfair and unsafe working environments," Campbell said in the release.
"Ensuring that employers are in compliance with these laws and that all employees are compensated and treated justly is an important priority for my office, and we will do everything we can to uphold and protect the rights of workers in Massachusetts."
How Dave & Buster's violated the law
Campbell's office began looking into Dave & Buster's, which has locations in Braintree, Natick, and Woburn, after a parent alerted them that their child was made to work past midnight on a weeknight, the release said.
In Massachusetts, 16- and 17-year-olds are allowed to work, but are barred from working past 10 p.m. on school nights.
The office also received a complaint alleging that Dave & Buster's wasn't allowing its employees working shifts of six hours or more to take their state-mandated meal breaks of at least 30 minutes, the release said.
The AG's investigation found that Dave & Buster's employees regularly worked shifts over six hours without meal breaks. Additionally, the release said, the AG's office discovered that Dave & Buster's employed several minors without work permits and made them work past 10 p.m. on weeknights.
According to a non-profit that tracks labor violations, this isn't the first time Dave & Buster's has violated this type of labor law. In 2017, it says, the company settled a private civil lawsuit for breaking meal and rest break laws in California and paid out over $1.8 million. The non-profit's database lists three other instances in which Dave & Buster's settled after violating wage and hour laws.
The AG's office is taking action
At a news conference Thursday, Campbell said many child labor law violations go unreported because minors are not aware of their rights, "which they have regardless of their immigration status," The Boston Globe reported.
"They are afraid, of course, that they will lose their source of income. They are afraid that their employers will retaliate against them or their families. They're afraid that coming forward might expose them to immigration enforcement," Campbell reportedly said. "Too often they feel they don't have a choice."
The Massachusetts AG's office has been cracking down on child labor law violations in recent years. In April, Campbell's office cited two Dunkin' franchises for child labor law violations similar to that of Dave & Buster's. Last October, under Maura Healey, the AG's office cited a different Dunkin' franchisee for the same types of child labor law violations.
Newsletter Signup
Stay up to date on all the latest news from Boston.com