Crime
Gary Zerola was once listed as one of People's top bachelors. Now he's on trial for rape.
A former prosecutor, Zerola has faced several accusations of rape or sexual assault over the span of more than two decades.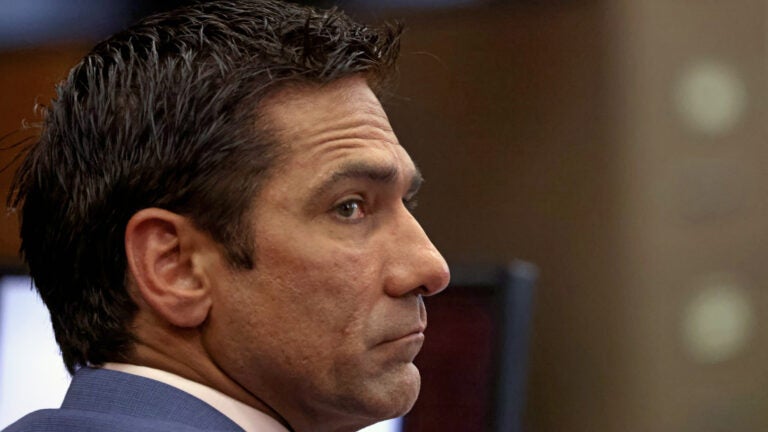 Gary Zerola once graced the pages of People magazine as one of America's top bachelors, heralded as a bright lawyer and foster care advocate with a sensitive side.
A vastly different portrait of the 51-year-old emerged in court this week as his trial began in a 2016 rape case — one of several accusations of rape or sexual assault Zerola has faced over the span of more than two decades.
He has pleaded not guilty to two charges of raping a woman in November 2016 following a night of drinking.
In court Tuesday, the now 29-year-old woman said she awoke to find Zerola undressing and assaulting her, testifying that she was in "a state of shock," according to The Boston Globe. She said Zerola silently raped her, only stopping when she got up to wake her friend, who was dating Zerola at the time and was asleep nearby.
Afterward, the woman said she "acted as normal as possible because there was nothing I could do in that moment," according to the Globe. She testified that she contemplated what to do before eventually visiting a hospital a few days later to be examined and speak to police, the newspaper reported.
"I was too scared," she told the jurors, according to the Globe. "I'm not gonna call someone. Gary's a well-known lawyer in Boston, he made that very clear."
Who is Gary Zerola?
A former prosecutor in Essex and Suffolk counties, Zerola had a penchant for nightlife, a habit of picking up bar and restaurant tabs for friends, and a tendency to date younger women, according to a 2008 Boston magazine article.
Take a look at Zerola's court records, and another pattern begins to emerge: A history of "nearly indistinguishable" assault accusations dating back to 1996, the Globe reported.
In 2008, he was twice acquitted on separate sexual assault allegations. According to the Globe, court filings also show that Zerola has had charges against him dropped in Miami Beach and New Orleans, while statutes of limitations have run out on at least three allegations from the 1990s.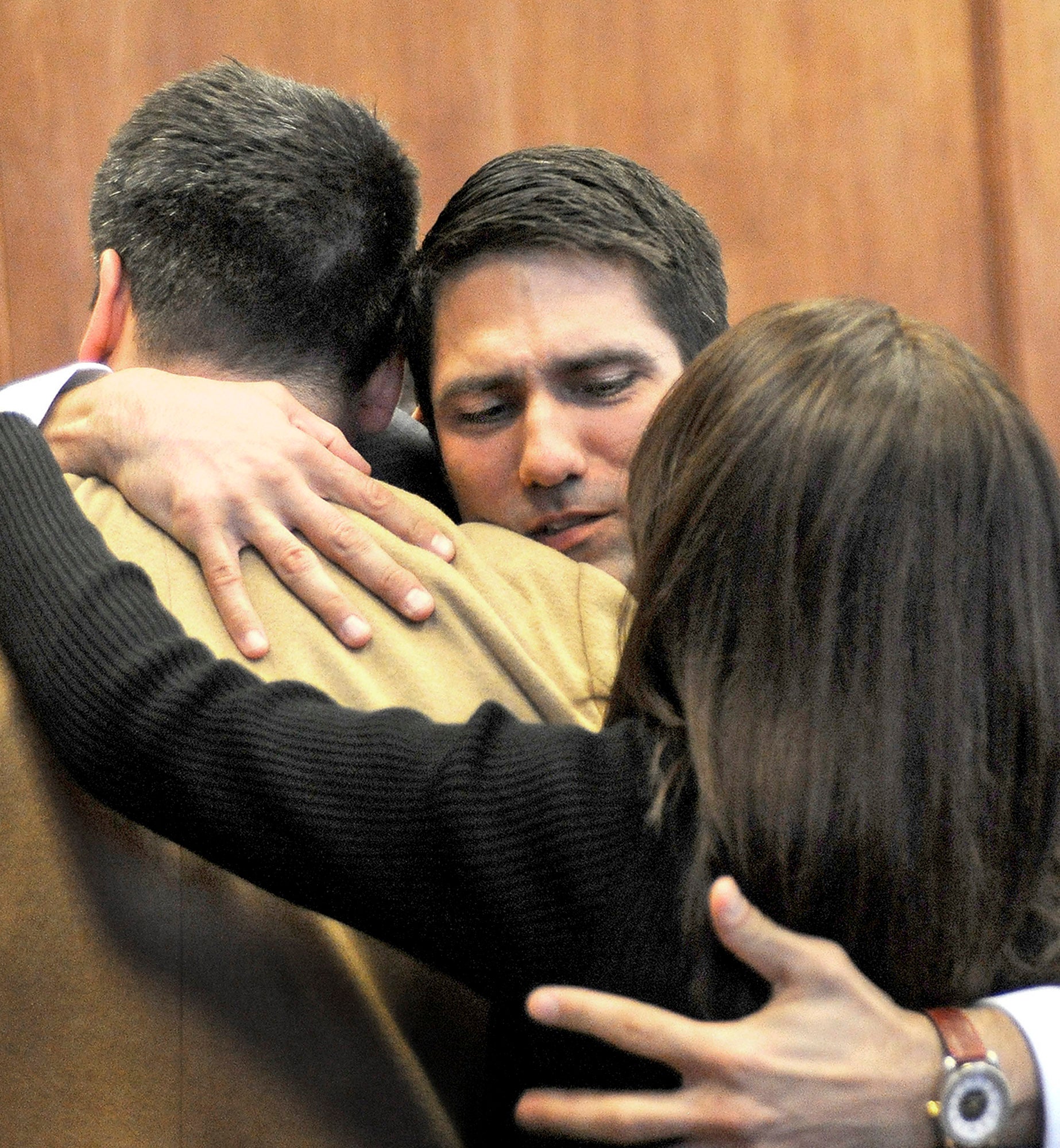 In one of Zerola's 2008 cases, Boston magazine reported that "his attorney's success in excluding evidence of the other alleged assaults from the record was key."
While out on bail in the 2016 rape case, Zerola allegedly broke into a woman's home and sexually assaulted her in January 2021, the Suffolk County District Attorney's Office said in a press release at the time.
Prosecutors said Zerola — who has pleaded not guilty and is awaiting trial on those separate charges — met the woman at a gathering and accompanied her back to her apartment with a mutual acquaintance, allegedly returning to the apartment early in the morning without her permission.
As in the 2016 case, the DA's office said that the woman told authorities she awoke to find Zerola sexually assaulting her.
Shouting match erupts in court
Prosecutors said Tuesday that the woman in the 2016 case was out drinking with Zerola and others before the group wound up at Zerola's friend's apartment, where the alleged assault occurred.
Prosecutor Thomas Brant noted that the woman had met and socialized with Zerola several times before, contrasting their preexisting relationship with more stereotypical depictions of rape.
"You will not hear about a stranger pulling a woman into an alley. You will not see ripped clothing," he said, his remarks broadcast on Court TV. "You will not hear screams or shrieks in the night, as you might think when you first sat in here and said, 'Well, this is a rape case.'"
Brant continued: "This was no stranger, but this was also no consent, what Gary Zerola did to her that night, that early morning."
In her own remarks, Rosemary Scapicchio — Zerola's attorney — said prosecutors' version of events "doesn't tell half of what happened." She called the alleged victim a "liar," arguing that the woman has changed her story over time.
According to the Globe, Scapicchio interrogated the woman about several photos, some from that night and others linking her to Zerola. One image showed the woman kissing Zerola — first on the cheek, and then on the lips, the newspaper reported.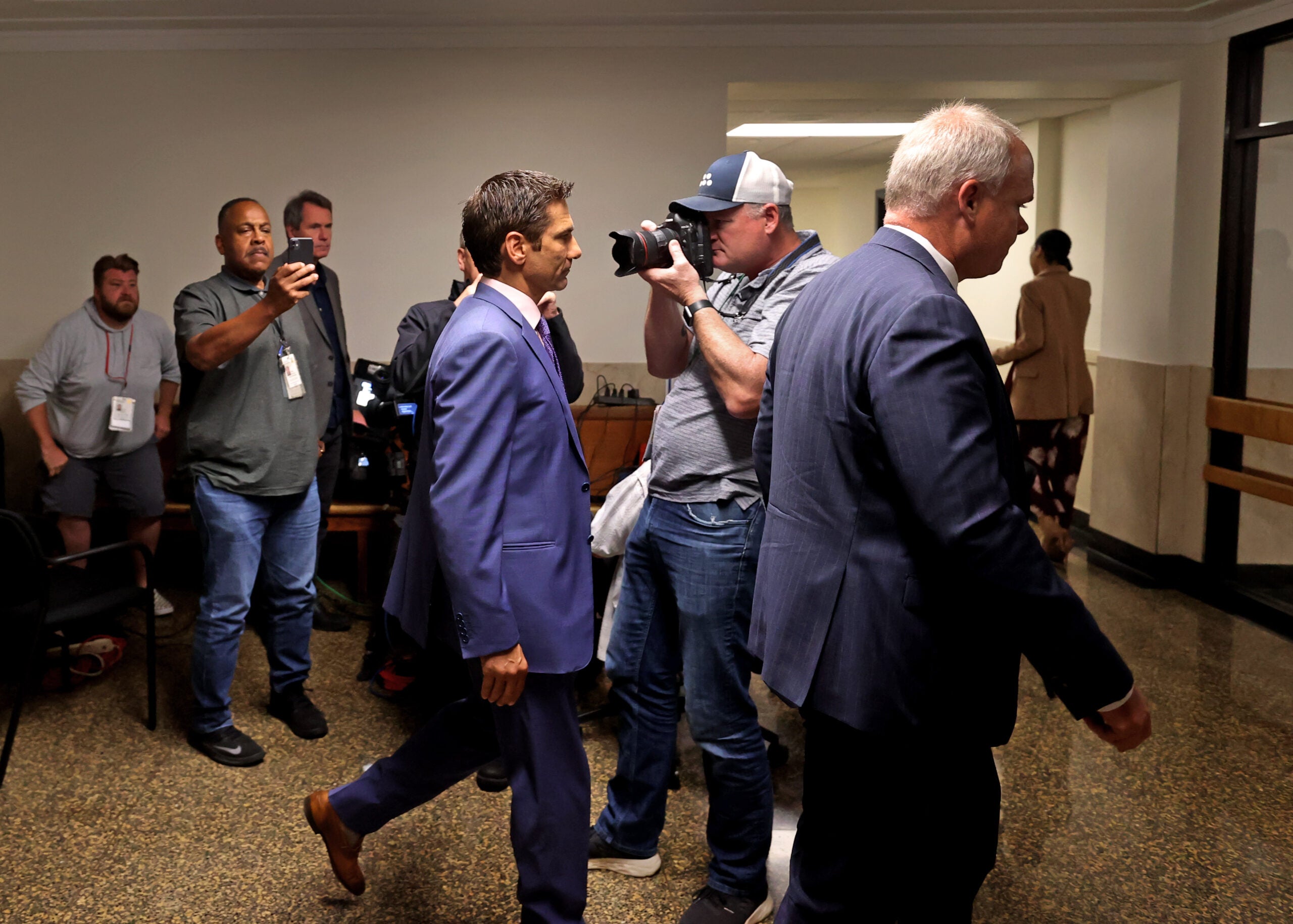 While the woman acknowledged that the kisses must have happened, she said she did not remember the photos and that she never would have had sex with Zerola given his relationship with her friend, according to the Globe.
Scapicchio and the woman went back and forth over whether the woman lied to police when she said she had never been alone with Zerola before, despite once riding with Zerola on the back of his motorcycle, per the Globe.
The woman said the motorcycle ride "was literally the last thing on my mind" when she first spoke to authorities and that she was otherwise never alone with Zerola, the newspaper reported.
The questioning devolved into a shouting match when Scapicchio asked the woman if she gave Zerola oral sex after the ride.
"I would never [expletive] do that," the woman replied, according to the Globe. Pointing at Zerola, she added, "That is [expletive], and you know it!"
Woman's friend takes the stand
Defense attorney Joseph Krowski Jr. further attacked witnesses' credibility in court on Wednesday as 29-year-old Colleen Daley — the alleged victim's friend, who was seeing Zerola at the time — took the stand.
A Court TV clip shows Daley tearing up under Krowski's rapid-fire questioning, as the defense attorney hammered her memory of the details surrounding the alleged assault.
"No disrespect, but do you have any cognitive difficulties?" he asked at one point.
According to the Boston Herald, Krowski described Daley's memory at times as "very bad" and "very selective."
"You seem to have a tendency to remember specific things that in your mind put Mr. Zerola in a negative light," Krowski said, according to the Herald.
According to Court TV, Daley testified that after the alleged rape, her friend shook her awake and said, "We're leaving." As the two women walked to Zerola's car so he could give them a ride, Daley said her friend grabbed her by the arm and told her Zerola "tried to hook up with me," the news outlet reported.
Krowski questioned why Daley wouldn't ask follow-up questions when her friend indicated that Zerola might have acted inappropriately, according to the Herald.
When Daley said she was feeling too sick to ask questions, Krowski argued that she wasn't too sick to spend the day with Zerola following the alleged rape, according to the Herald.
Per Court TV, Daley testified that when she asked Zerola about allegedly making a pass at her friend, he replied: "You don't care."
Wednesday's proceedings also included testimony from Sharon Italiane, the registered nurse who conducted the rape kit on the alleged victim and noted bruising and minor abrasions on the woman's vagina, the Herald reported.
Zerola remains under house arrest in Salem, prohibited from having female visitors — aside from relatives and lawyers — without clearance, according to the Globe.
Aside from a temporary suspension in 2007, the Massachusetts Board of Bar Overseers shows his law license remains active.
Newsletter Signup
Stay up to date on all the latest news from Boston.com