Crime
19-year-old Malden man charged for Memorial Day weekend shooting near Revere Beach
The teen was arrested for allegedly shooting seven times into a large group of people after a fight broke out.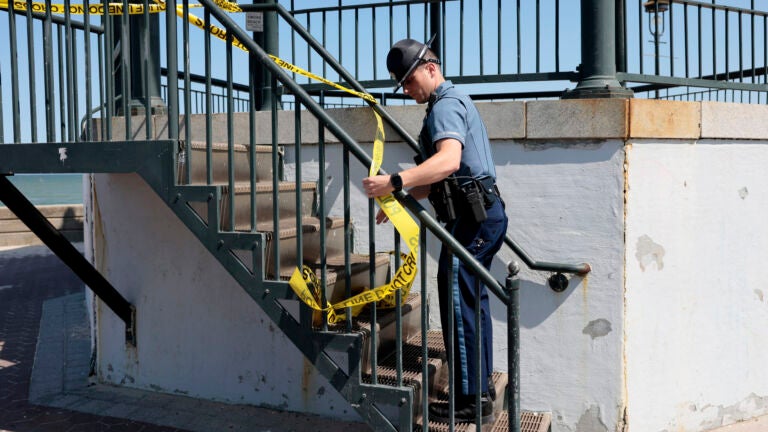 Revere police have charged a 19-year-old Malden man for one of two shootings that happened Memorial Day weekend near Revere Beach.
The two shootings, which took place about 15 minutes apart on May 28, resulted in two people suffering non-life-threatening injuries and one person being grazed by a bullet.
One shooting happened around 7:10 p.m. when a large fight resulted in someone firing repeatedly into a group of people, injuring a 17-year-old girl. Soon after, someone shot a 51-year-old woman nearby, and a 17-year-old male was grazed by a bullet. The two shootings do not seem to be related.
Revere police said in a news release Thursday that they have charged Dashawn Teleau with assault and battery with a firearm, carrying a loaded firearm, possession of ammunition without an FID card, and discharging a firearm within 500 feet of a dwelling.
The Boston Herald reported that Teleau was charged for the first shooting, during which he allegedly fired seven times into a group of people. A witness provided police with a video of the incident, the newspaper reported, and the victim later identified Teleau in a photo array.
"This was an extraordinarily dangerous and reckless action that could have led to more injuries, or even fatalities," Suffolk County District Attorney Kevin Hayden said, according to the Herald. "The brazenness of sending bullets flying in a destination area for children and families is truly frightening."
Earlier this week, Revere police arrested a 17-year-old male for the other shooting on illegal gun possession charges, the Herald reported. The 51-year-old woman was not the intended target of the shooting, the newspaper wrote.
Teleau was arraigned in Chelsea District Court on Thursday and was held pending a dangerousness hearing on June 13.
Newsletter Signup
Stay up to date on all the latest news from Boston.com