Crime
NH woman faces animal cruelty charges after dog died in 125-degree car
Police said the Terrier mix died after being locked in a vehicle with an internal temperature of 125 degrees for several hours with the windows up.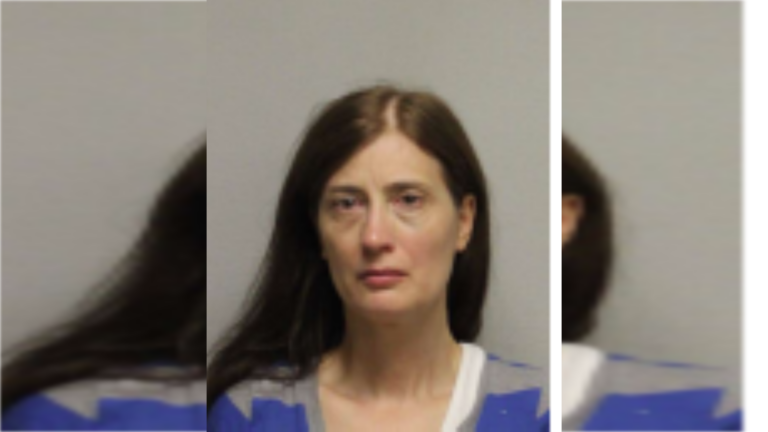 A New Hampshire woman is facing animal cruelty charges after she allegedly left her Terrier mix in a 125-degree vehicle for several hours with the windows up on Sunday, resulting in the dog's death.
Susan Weilbrenner, a 52-year-old from Tamworth, was arrested on misdemeanor charges of animals in motor vehicles and cruelty to animals after her dog was found unresponsive in a vehicle in a Portsmouth, New Hampshire shopping center parking lot.
Portsmouth Police said they responded to a parking lot on Durgin Lane for a report of an unresponsive dog in a vehicle. Upon arrival, officers "found a small bowl of food and a very small amount of water on the rear passenger seat" and determined the dog was deceased.
Police said the outside temperature was in the mid-70s and the temperature in the vehicle was 125 degrees. Upon investigation, officers found the dog had been in the vehicle "with the windows up for several hours."
The dog was brought to a local veterinary hospital for a necropsy, police said.
Weilbrenner was released on personal recognizance bail, with her next day in court scheduled for July 17, according to police.
The New Hampshire Society for the Prevention of Cruelty to Animals advises anyone who sees a dog locked in a hot vehicle to call the police.
"When you see a dog confined in a vehicle in the heat of summer, even if the windows are left open a 'couple of inches' for fresh air, please get on your phone and call the nearest local police department and insist they send an officer immediately to take care of the situation," the society said. "Calling the local police later when you arrive home isn't going to help the dog and it becomes your word against the dog owner's. The police need to see the dog in the vehicle and take necessary action to rescue the dog from the hot car."
Police are asking anyone with information to contact Patrolman Christian Peete at 603-427-1500. Anonymous tips can also be made through Seacoast Crime Stoppers by calling 603-431-1199, online, or through the "P3" phone app.
Rewards of up to $1,000 may be paid for help solving cases if the information leads to an arrest or indictment of a suspects.
Newsletter Signup
Stay up to date on all the latest news from Boston.com