Crime
A South Shore man forgot a $3M lottery ticket, and the clerk claimed the prize. Now she and a coworker are facing charges.
The lottery winner walked out with barbecue potato chips, but unknowingly left his winning ticket behind.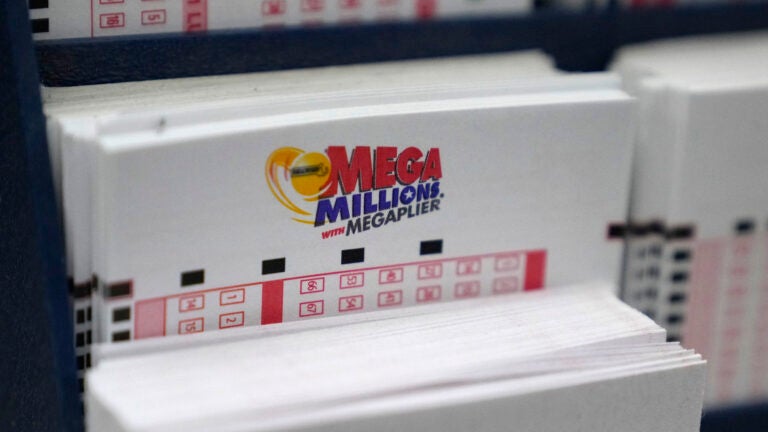 A Randolph man pleaded not guilty Monday as prosecutors accused him of trying to extort a coworker out of part of a $3 million prize from a stolen lottery ticket.
Joseph Reddem, 32, is facing one charge of attempted extortion. He was released on personal recognizance and ordered not to gamble or have contact with witnesses and his coworker, Carly Nunes, who was also indicted in the scheme, the Plymouth County District Attorney's Office said in a press release.
Reddem's attorney could not immediately be reached for comment Tuesday morning.
Prosecutors say Nunes, 23, was working as a checkout clerk at a Lakeville liquor store when a man came in on Jan. 17 to buy potato chips and lottery tickets. The man took the chips but forgot his lottery tickets, and the DA's office said another customer later found the tickets and handed them to Nunes.
After a brief search for his missing tickets, the man assumed they were lost, prosecutors said. His Mass Millions numbers were called that evening, earning him a $3 million prize.
Two days later, Reddem allegedly drove Nunes and her boyfriend to the Massachusetts State Lottery headquarters to redeem the ticket, which appeared torn and burned. Surveillance video captured Nunes and Reddem arguing in the lobby, with Reddem allegedly demanding part of the jackpot and Nunes informing him she would "only pay him $200,000," the DA's office said.
After overhearing the argument and taking note of the ticket's condition, state lottery officials decided to investigate.
Nunes allegedly told officials she bought the tickets toward the end of her shift, tore the winning ticket while removing it from her wallet, and burned it by accidentally placing it on a pipe. However, the DA's office said she later admitted she obtained the ticket inadvertently.
Investigators tracked down the ticket's true owner nearly a month later.
Nunes was indicted last month on charges of larceny from a building, attempted larceny, presentation of a false claim, and witness intimidation. She failed to appear for her scheduled arraignment Wednesday, and a judge issued a warrant for her arrest, a spokesperson for the DA's office confirmed. It was not immediately clear whether Nunes had retained an attorney.
Reddem is due back in court on July 28.
Newsletter Signup
Stay up to date on all the latest news from Boston.com