Crime
Three arrested in Greenfield after Home Depot robbery thanks to newly-trained K-9
Three people from New York, who were reportedly armed, allegedly led police on a high-speed chase before being tracked down by state police K-9 units in Greenfield.
After allegedly robbing a Home Depot and leading police on a high-speed chase Wednesday morning, three people, who were reportedly armed, were arrested in Greenfield thanks, in part, to a young dog that had recently completed its K-9 training.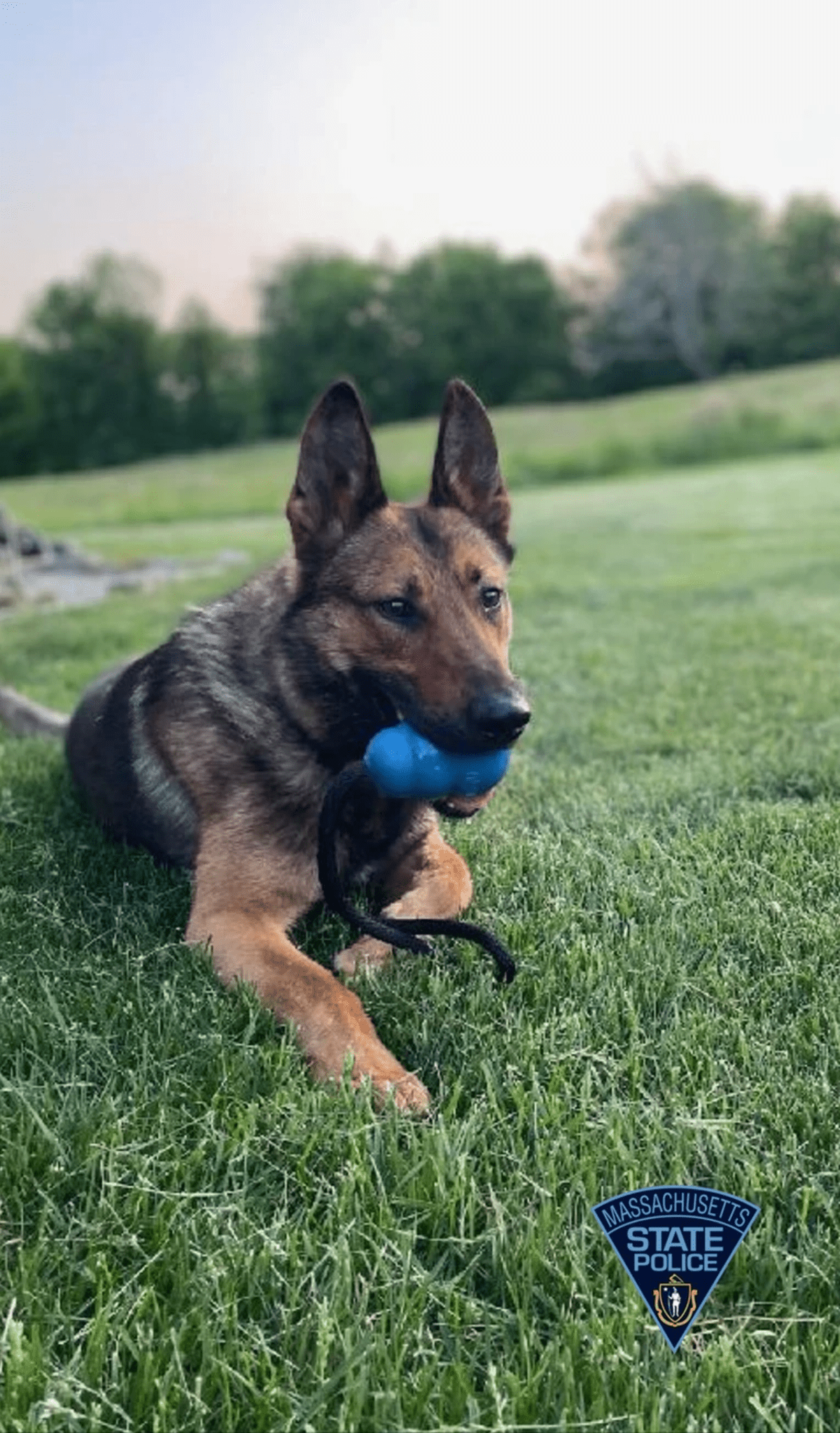 Massachusetts State Police were told to be on the lookout for a Chevrolet Malibu with New York plates that morning. Troopers were told that the car contained three males who had stolen a significant number of items from a Home Depot and had guns with them.
Police in New Hampshire and Vermont had been pursuing the vehicle, which was traveling toward Brattleboro, Vermont, at more than 100 mph, state police said. That pursuit ended without arrests being made, but another began just before 9:30 a.m. when Massachusetts troopers saw the suspects on Interstate 91 southbound. Troopers tried to stop the car, but the suspects drove away, again at speeds greater than 100 mph, police said.
Troopers ahead of the suspects put a tire deflation strip down on the road. The fleeing vehicle hit the strip but continued, police said. It then exited I-91 at Exit 44, and the pursuit was terminated. The vehicle took Route 2 westbound up Colrain Road in Greenfield.
At about 9:35 a.m., the vehicle was spotted on Duren Drive, near Greenfield Community College. Witnesses told troopers that people matching descriptions of the suspects were fleeing on foot. The community college was notified, and police established a perimeter. Three state police K-9 teams responded to the scene, police said.
The first suspect was arrested just before 10:30 a.m., police said. Sig, the newly-trained police dog, had tracked the scent of the suspects into a large area full of thick brambles. A trooper ordered the suspects to come out, but they ran away, across Colrain Road next to Lower Meadow Cemetery. An officer stationed on the perimeter was able to detain the first suspect, however, according to police.
The K-9 units were then told that the other two suspects had run into the woods north of the cemetery, toward I-91 in Greenfield. Police established another perimeter. Troopers entered the woods and encountered a large swampy area. Sig led the troopers north, across a small open field. There, they found the suspects down a hill directly in front of them. A trooper gave commands to the suspects to surrender or "face apprehension by the dog," police said. They surrendered.
Police said this was Sig's first-ever find. He completed his training on May 31.
The people arrested were 20-year-old Jahnie Cox of Brooklyn, New York, 20-year-old Patrick Singleton of Queens, New York, and a 17-year old from Brooklyn, New York. They are all facing charges of resisting arrest, disorderly conduct, disturbing the police, and receiving stolen property worth over $1,200.
Newsletter Signup
Stay up to date on all the latest news from Boston.com