Crime
Police officer killed in confrontation with domestic violence suspect in Indiana hospital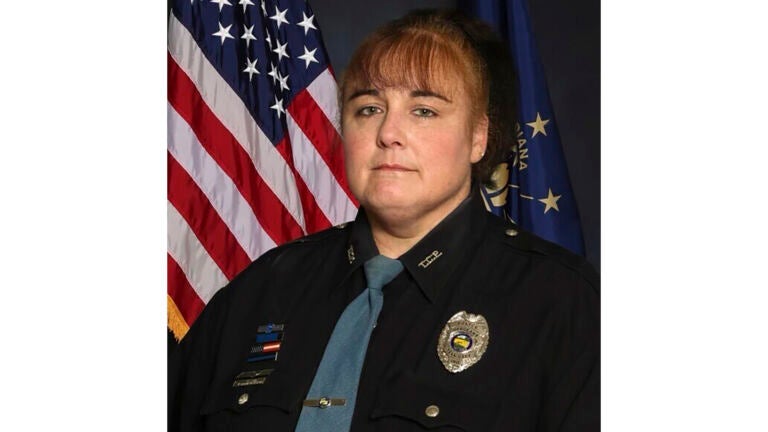 TELL CITY, Ind. (AP) — A man suspected of domestic violence fatally shot a police officer in a southern Indiana hospital early Monday and was then killed by other officers, authorities said.
The confrontation occurred at Perry County Memorial Hospital in Tell City, across the Ohio River from Kentucky. Police were called when a victim of domestic violence told hospital staff that Sean Hubert was on his way.
Tell City Sgt. Heather Glenn tried to subdue Hubert, 34, at the hospital with an electronic device and arrest him, but it was ineffective, Indiana State Police said.
"During a brief struggle, Hubert produced a firearm and Sgt. Glenn was shot," state police said. "Officers with the Tell City Police Department and Cannelton Police Department returned fire and shot Hubert."
The shooting occurred inside the hospital, near the emergency room, Sgt. John Davis told The Associated Press.
"They did not know he was armed," Davis said.
Glenn had spent nearly 20 years with the Tell City Police Department and the Perry County Sheriff's Office.
"Our police department suffered a tremendous loss," Police Chief Derrick Lawalin said. "We lost a dear colleague, a dear friend. Sgt. Glenn — she's a cornerstone of our department."
Lawalin also offered "thoughts and prayers" for Hubert's family.
Glenn and other officers had been searching for Hubert after speaking to the domestic violence victim Sunday, state police said.
Tell City, population 7,500, is 150 miles (240 kilometers) south of Indianapolis.
It was the second death of an Indiana police officer in less than a week. State Trooper Aaron Smith was hit by a stolen vehicle Wednesday while trying to place tire deflation sticks in the road in suburban Indianapolis. An 18-year-old male was charged with murder.