Crime
Prosecutors won't seek death penalty against men charged in 'Whitey' Bulger's prison killing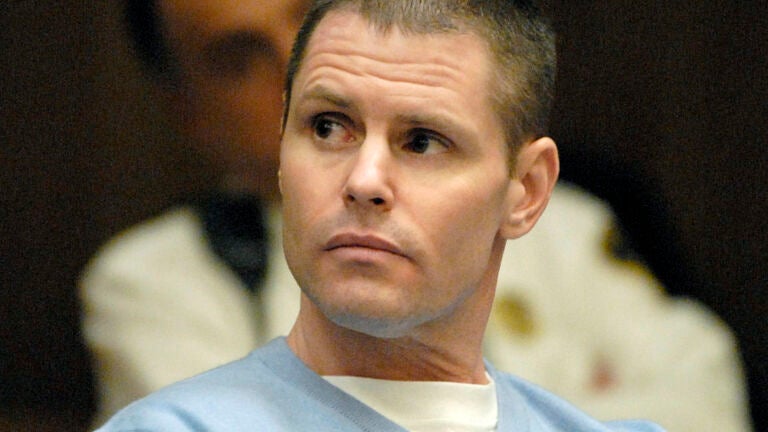 BOSTON (AP) — Federal prosecutors will not pursue the death penalty against two men charged with the prison killing of notorious Boston gangster James "Whitey" Bulger, according to court papers filed Wednesday.
Prosecutors said in a court filing that in the event Fotios "Freddy" Geas, a former Mafia hitman, and Paul J. DeCologero, a Massachusetts gangster, are convicted of murder in Bulger's killing, they will not seek a death sentence. Geas also faced a possible death sentence if found guilty of an additional charge of murder by a federal prisoner serving a life sentence. But prosecutors said they would not seek it in the event he is convicted of that charge either.
Geas and DeCologero were charged last August in the 2018 slaying of 89-year-old Bulger, who who ran the largely Irish mob in Boston in the 1970s and '80s and served as an FBI informant who ratted on his gang's main rival. Bulger was killed just hours after he was transferred to USP Hazelton in West Virginia from another lockup in Florida and placed in the general population.
Bulger had been serving a life sentence for 11 murders and other crimes. The crime boss — who fled Boston in 1994 after being tipped off by his FBI handler that he was about to be indicted — was captured at the age 81 after more than 16 years on the run.
Geas and DeCologero are accused of striking Bulger in the head multiple times while a third man, Sean McKinnon, acted as a lookout. An inmate witness told authorities that DeCologero said he and Geas used a belt with a lock attached to it to beat Bulger to death.
Geas, DeCologero and McKinnon are all charged with conspiracy to commit murder, which carries up to life in prison. McKinnon, who is charged separately with making false statements to a federal agent, did not face a possible death sentence.
The men are scheduled to go on trial in December 2024 in federal court in West Virginia.
Patrick Nash, an attorney for DeCologero, called it the "correct decision by the Department of Justice."
"We are looking forward to our day in court. We trust the system and trust the fairness of the system and will put the facts in front of the jury," Nash said.
An attorney for Geas declined to comment. A lawyer who has represented Bulger's family didn't respond to an email.
The Justice Department's watchdog in December found that Bulger's beating death was the result of multiple layers of management failures, widespread incompetence and flawed policies at the Bureau of Prisons.
The inspector general found that bureau officials tried several times to downgrade Bulger's medical status in order to move him to other prisons after he caused trouble at the Florida lockup, despite the fact that he used a wheelchair and had serious heart conditions. Bureau officials failed to take into account or were unaware of Bulger's notoriety in their handling of his transfer despite his well-known history as an FBI asset, the watchdog found.
President Joe Biden said during his 2020 campaign that he would work to end capital punishment at the federal level and in states, and Attorney General Merrick Garland has paused executions to review policies and procedures. But federal prosecutors continue to work to uphold already-issued death sentences — including that of Boston Marathon bomber Dzhokhar Tsarnaev — and pursue the death penalty in certain cases.
Prosecutors are currently seeking the death penalty against Robert Bowers, who was convicted in the 2018 killings of 11 worshippers at a Pittsburgh synagogue — the deadliest antisemitic attack in U.S. history.
The Justice Department's announcement in Bulger's case comes days after the attack on another high-profile inmate in a federal prison.
Larry Nassar, the disgraced former sports doctor convicted of sexually abusing athletes and possessing explicit images of children, was stabbed at the same federal Florida prison Bulger was held before the former gangster was transferred to Hazelton. Nassar was taken to a hospital, where he remained in stable condition Wednesday with injuries including a collapsed lung.