Crime
North End restaurant owner wanted for Hanover Street shooting
No one was hurt in the shooting, but a bullet went through the front window of Modern Pastry. The shooting is reportedly tied to an ongoing feud.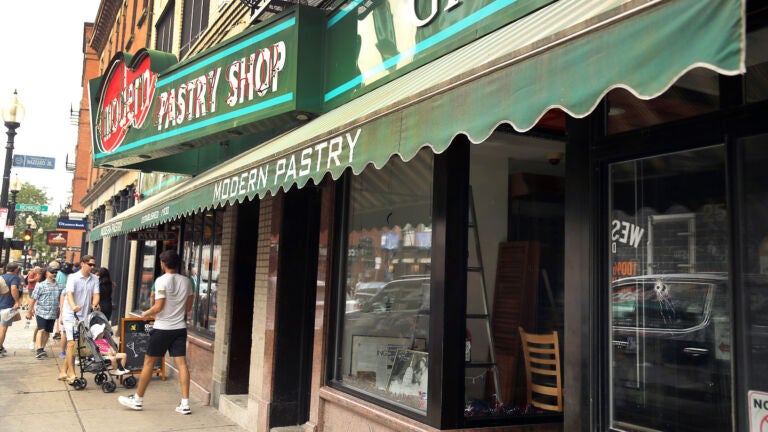 Last Wednesday, Modern Pastry's front window was damaged during a shooting on Hanover Street in Boston. Though no one was injured, a North End restaurant owner is now wanted by police for assault to murder in connection with the incident.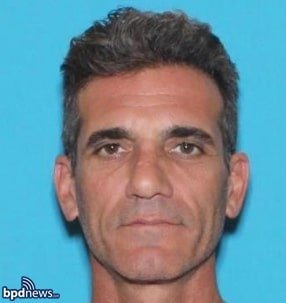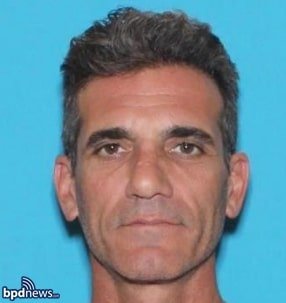 Boston police are searching for 54-year-old Boston resident Patrick Mendoza in connection with the shooting, they said in a press release. Mendoza is the owner of Monica's Trattoria, located on Prince Street.
Local news stations are reporting that the shooting is tied to an ongoing feud between the restaurant owner and the victim.
Police obtained a warrant for Mendoza's arrest on charges of assault to murder, assault by means of a dangerous weapon, unlawful possession of a firearm, unlawful possession of ammunition, discharging a firearm within 500 feet of a dwelling, and witness intimidation.
Police described Mendoza as a 5-foot-11, 160-pound white man with black hair.
"Mendoza should be considered armed and dangerous. Anyone that comes into contact with him should call 911 immediately," police wrote in the release.
What happened that night
The shooting happened around 11 p.m. at 257 Hanover St., police said.
Security video from the scene obtained by WCVB shows the suspect riding by on a bike and pointing a gun at the victim. He then gets off the bike and pursues the victim as the victim ducks behind a vehicle and then runs away. The suspect then gets back on the bike and rides away.
Police have not said who the intended victim was, but WCVB reported that it was Rocco Giovenello, who lives above Modern Pastry. He reportedly told the news station that the Mendozas have been harassing him for years.
Court documents say the victim was waiting for his daughter to finish work at Modern Pastry when Mendoza rode up and started yelling and swearing at him WBZ-TV reported. Court documents also reportedly reference an ongoing feud between the two men.
WCVB did not report what exactly the dispute between Giovenello and the Mendozas is, but did say there are ongoing court proceedings between the two men. Giovenello reportedly told the news station he'd been expecting a confrontation like this.
According to court documents, Mendoza is set to be tried for a separate robbery case on Aug. 1, Universal Hub reported.
Mendoza was one of a handful of North End business owners who sued Mayor Michelle Wu for the $7,500 outdoor dining fee she asked North End restaurants to pay last summer. The lawsuit was dropped in June 2023.
Anyone with information about Mendoza's whereabouts is asked to contact Boston police at 617-343-4240.
Newsletter Signup
Stay up to date on all the latest news from Boston.com