Crime
Roxbury man charged with manslaughter in 12-year-old brother's gun death
Walter Hendrick was arraigned in Suffolk Superior Court Thursday on new charges stemming from his brother's July 13 death.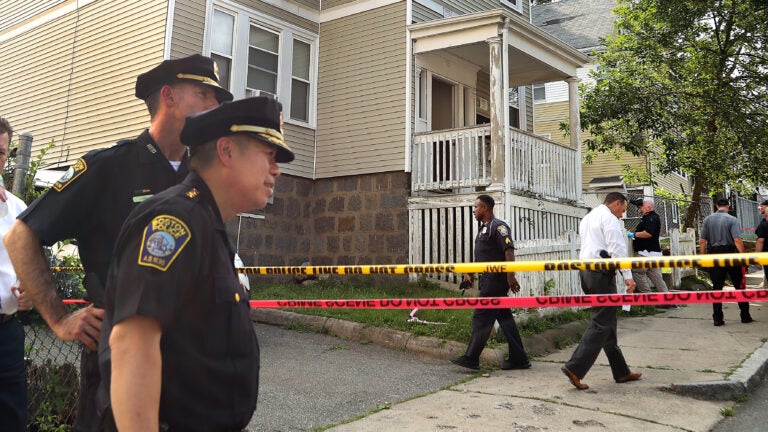 A Roxbury man is facing new charges in the shooting death of his 12-year-old brother over the summer.
Walter Hendrick, 22, was arrested Wednesday on warrants for manslaughter, unlawful possession of a firearm and ammunition, possession of a large capacity feeding device, and witness intimidation, Boston police said. Court records show he was also charged with improperly storing a firearm where a child could access it.
Hendrick previously pleaded not guilty to multiple firearms charges in connection with the July death of his little brother, 12-year-old Savion Ellis.
He appeared in Suffolk Superior Court Thursday morning and pleaded not guilty to the new charges, court records show. A judge set cash bail at $250,000 and ordered GPS monitoring if Hendrick is released. He will also be required to remain in Massachusetts if he posts bail.
Mayor Michelle Wu previously described Savion's shooting death as a "nightmare" for his family.
Boston police officers responded to 35 Fessenden St. in Mattapan just after 2 p.m. on July 13 and found Savion suffering from a gunshot wound, officials said. He was pronounced dead at a local hospital.
Authorities later said that the handgun used in the shooting belonged to Hendrick, who allegedly stored the weapon in a fanny pack, The Boston Globe reported at the time.
Hendrick is due back in court on Oct. 24. Boston.com has reached out to his lawyer for comment on the new charges.
The Boston Police Department said it is still investigating the shooting, urging anyone with information to contact homicide detectives at 617-343-4470. Community members can also make anonymous tips by calling the CrimeStoppers Tip Line at 1-800-494-TIPS or by texting the word "TIP" to "CRIME" (27463).
Newsletter Signup
Stay up to date on all the latest news from Boston.com