Crime
Dighton police chief to resign 3 months after being charged for alleged insider trading
Shawn Cronin is accused of illegally trading a pharmaceutical company's stocks with knowledge of an acquisition that hadn't been made public.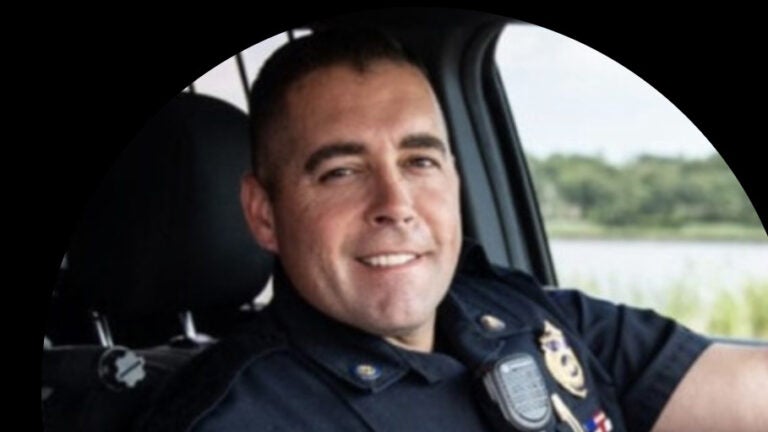 Dighton Police Chief Shawn Cronin, who is facing charges related to alleged insider trading, intends to resign at the end of September, according to Dighton's Select Board chairman.
Cronin's resignation comes about three months after the board voted unanimously to place the then-43-year-old on administrative leave in response to a U.S. Attorney's Office announcing charges against him.
Cronin told the select board his resignation will go into effect Saturday, Sept. 30, the select board said in a press release Monday.
"On behalf of the community, the Board would like to thank Chief Cronin for his dedicated service to the Police Department, the Town, and its residents," the select board said in the release.
The select board did not say in the release who will become the town's new police chief, but when they put Cronin on leave in June, they named Administrative Sgt. George Nichols acting chief.
The U.S. Attorney for the Southern District of New York's Office alleges that Cronin and four of his friends made more than $2.2 million by illegally trading drug company Portola Pharmaceuticals' stocks.
One of Cronin's childhood friends, Dighton Reserve Police Officer Joseph Dupont, was formerly a vice president at Boston-based drug company Alexion Pharmaceuticals, the U.S Attorney's Office said previously. Dupont knew that Alexion would acquire Portola in 2020, and allegedly shared that information with Cronin before it was made public.
The Dighton Select Board suspended the then-44-year-old reserve officer in June when they placed Cronin on leave.
Cronin, Dupont, and their friends are facing multiple counts of fraud. Each count carries a maximum sentence of at least 20 years in prison. Cronin had served as Dighton's police chief for nearly a year when the charges were announced.
In August, Massachusetts' police standards commission announced that it had added Cronin to its suspended officers list. The commission is required to suspend any officers charged with a felony.
Newsletter Signup
Stay up to date on all the latest news from Boston.com