Crime
Two men arrested, another still sought in violent Brookline home invasion in July
Police said multiple masked men forced their way into a home early on July 18 and attacked a resident there.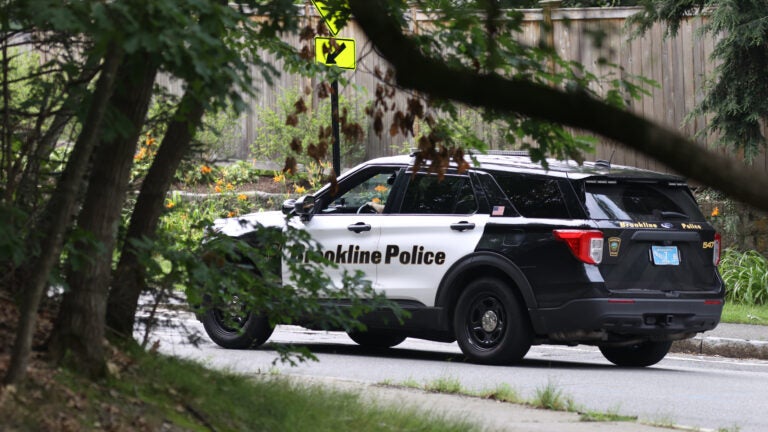 Two men were arrested Wednesday for allegedly breaking into a multimillion-dollar home in Brookline back in July, police said.
Manuel Alicea, 31, and Dominic Hardin, 34, were taken into custody following a lengthy investigation into the July 18 home invasion at 45 Warren St., Brookline police said in a press release.
The two men — who are from Tewksbury and Lowell, respectively — are both charged with home invasion, conspiracy, larceny over $1,200, possessing a firearm and ammunition without a license, and discharging a firearm within 500 feet of a dwelling.
Officers responded to the home invasion shortly after 2 a.m. on July 18. Multiple masked and armed individuals had forced their way into the home and attacked a resident there, Brookline police said at the time.
A 61-year-old man suffered a head laceration in the attack, and police said the intruders stole items from the home. One of the suspects allegedly fired a gun inside the home, though no one was hit.
The suspects were captured on home security camera footage.
Alicea and Hardin pleaded not guilty to the charges Wednesday and were ordered held without bail pending an Oct. 2 dangerousness hearing, the Norfolk County District Attorney's Office said. It was not immediately clear whether either had an attorney who could speak to the charges.
Brookline police said they are also seeking a third man in connection with the break-in, 32-year-old Corey Buchannan.
He's wanted on the same charges as Alicea and Hardin and should be considered armed and dangerous, according to police. They gave Marlborough and Lowell as Buchannan's last known addresses.
Newsletter Signup
Stay up to date on all the latest news from Boston.com