Crime
Lexington man accused of shooting his mother and her friend held without bail, to undergo mental health evaluation
Brent Roman-Finnagan, 22, allegedly shot his mother and her friend late Friday afternoon. He was held without bail at his arraignment Monday and is set to be evaluated for criminal responsibility given his mental health issues.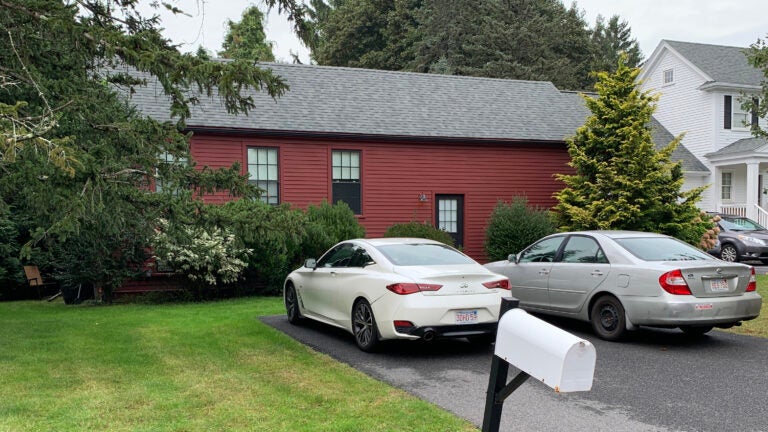 A 22-year-old Lexington man accused of shooting his mother and her friend was held without bail at his arraignment Monday pending a dangerousness hearing, according to court records.
Prosecutors allege that on Sept. 29, Brent Roman-Finnagan shot his 57-year-old mother and her friend, a 55-year-old Haverhill woman, at the home he shared with his mother on Keeler Farm Way. The defendant's mother called 911 to report the shooting around 4:45 p.m.
On Monday, Roman-Finnagan was arraigned in Concord District Court on two counts of assault to murder and eight other assault and gun charges. A not guilty plea was entered on his behalf.
According to court records, Judge Lynn Brendemuehl granted prosecutors' request that Roman-Finnagan be held without bail until a dangerousness hearing, which was scheduled for Oct. 10.
Roman-Finnagan's mental health
Court records show that George King, Roman-Finnagan's lawyer, asked the court for funds to hire a psychologist or psychiatrist to evaluate his client's mental health and determine if he is competent enough to hold criminal responsibility for the shooting. Brendemuehl granted this request.
King also requested funds to hire a consulting neurologist, but according to court records, Brendemuehl waited to rule on this request. NBC10 Boston reported that the judge said she wanted to see the results of the mental health evaluation first.
King told the court Roman-Finnagan has been treated for mental health issues for years, the news station reported. "Mental health plays a big role in this issue that we're dealing with here today, and that needs to be evaluated," he said, adding that the system let his client down.
Roman-Finnagan underwent a mental health evaluation at a hospital after the shooting on Friday, authorities said previously, but was later released into police custody. King declined to comment on the case Tuesday.
Similar to an insanity defense, in Massachusetts, a defendant can be found to be "not criminally responsible for his conduct if he has a mental disease or defect, and, as a result of that mental disease or defect, lacks substantial capacity either to appreciate the criminality or wrongfulness of his conduct or to conform his conduct to the requirements of the law."
According to the state's website, in cases where the defendant is found to be not criminally responsible due to mental health issues, a judge typically orders the defendant held at a mental health facility or the Department of Correction's Bridgewater State Hospital.
More details about the case revealed
Roman-Finnagan was visibly upset in court and often broke into tears, NBC10 Boston reported. Middlesex County Assistant District Attorney Whitney Williams told the court he admitted to shooting his mother and her friend, who he called his aunt, but told police he regretted it.
Williams said the two victims, whose names have not been released, were both shot multiple times, the news station reported. When police arrived, the prosecutor said, they saw Roman-Finnagan leaving the house.
Officers found his mother on the stairs leading into the home, Williams said, and her friend was on the couch with a 9mm pistol that Roman-Finnagan admitted belonged to him, NBC10 Boston reported. The two victims have undergone surgeries and are in critical but stable condition, the prosecutor said.
Authorities said previously that Roman-Finnagan bought the gun used during the shooting illegally and had been keeping it in his room. They have not specified a motive for the shooting.
Outside of the court Monday, Jonathan Hunn, the son of one of the victims, told reporters that both victims were suffering from medical conditions when they were shot.
"It was clear he's a coward. He deserves what he gets, shooting down two women who could barely walk," Hunn reportedly said.
Newsletter Signup
Stay up to date on all the latest news from Boston.com