Crime
Police arrest alleged carjackers in Dracut after car chase
Police pursued the man down Route 110 after spotting him driving in Lawrence Thursday morning.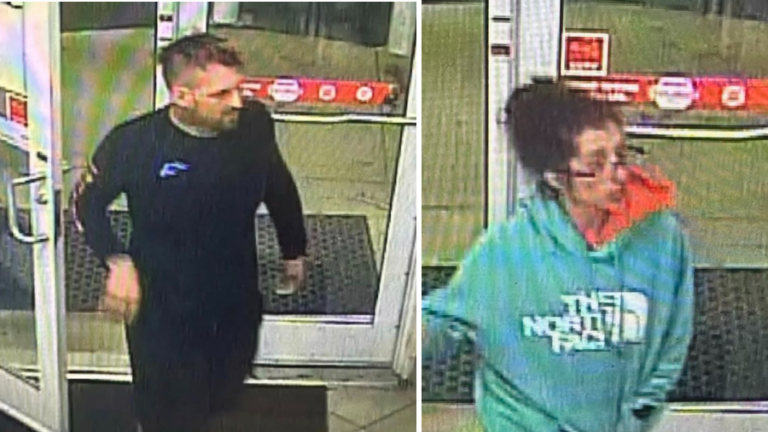 A man and woman who allegedly attempted several armed carjackings in New Hampshire earlier this week were arrested Thursday morning after a car chase on Route 110 in Massachusetts..
Police in Salem, New Hampshire, alerted the public that a suspect, 35-year-old Nathan Saben, was "armed and dangerous" Wednesday morning. They said Haverhill, Massachusetts, police had just alerted them that a car they were pursuing on Route 97 had crossed state lines when they started receiving reports of carjackings at gunpoint.
Two attempted carjackings took place on Main Street, but the targets were able to escape with their vehicles, Salem police said. Saben and a female suspect they later identified as 40-year-old Salisbury, Massachusetts, resident Jessica Tirone allegedly succeeded in stealing a third woman's car, but the woman was not injured.
Police began pursuing Saben Thursday after a Massachusetts State Police trooper spotted him allegedly driving a different stolen car at 9:11 a.m. on South Union Street in Lawrence, State Police said. Saben, whose last known address was in Haverhill, allegedly stole the black 2012 Subaru Outback in Wolfboro, New Hampshire.
Both Lawrence and state police pursued Saben as he allegedly fled down Route 110, State Police said. The chase ended around 10 a.m. when he came to a stop at the intersection with Little Merrimack Avenue.
Tirone was in the car with Saben, State Police said. Both requested to be taken to a hospital, so troopers took them to Lowell General Hospital under guard. Police also reported finding a rifle in the vehicle.
Police have not specified what charges Saben and Tirone will face, but said they will provide an update on their arraignments soon. According to Lawrence police, the pair is wanted for other crimes out of Haverhill and Seabrook, New Hampshire.
Newsletter Signup
Stay up to date on all the latest news from Boston.com