Crime
Police ask for help identifying individual allegedly spotted taking illicit photos in Back Bay changing rooms
The suspect allegedly entered clothing stores wearing a face mask and secretly photographed people in the changing rooms.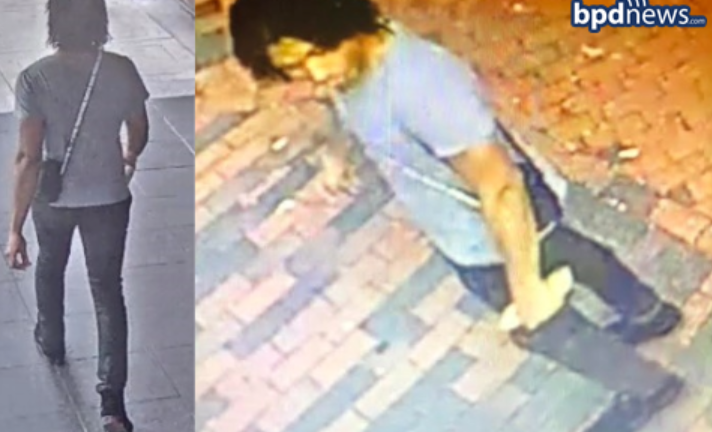 Boston police have issued a community alert asking for help identifying an individual who was allegedly spotted photographing people in clothing store changing rooms on Newbury Street over the weekend.
According to the Tuesday alert, the person was "taking illicit pictures of others in various stages of undress" on Sunday, Oct. 8, around 3:30 p.m. in the area of 100 Newbury St. The individual reportedly put on a dark-colored face mask before entering the stores.
Police described the suspect as approximately 6-foot-1 and 180 pounds, with a medium complexion and black hair with short dreads. They were reportedly wearing a gray T-shirt, black Vans, and a black Adidas black satchel with a light-colored strap. Police said the individual was seen coming from the area of the Back Bay train station.
Anyone with information about this person is encouraged to contact District D-4 detectives at 617-343-5619. Community members can also assist in the investigation anonymously by calling the CrimeStoppers Tip Line at 1-800-494-TIPS or by texting the word "TIP" to CRIME (27463).
Newsletter Signup
Stay up to date on all the latest news from Boston.com